Best Layer 1 Crypto Coins: Best Layer 1 Blockchain Crypto to Buy
Best Layer 1 Crypto Coins: Read our analysis on best layer 1 Blockchain Crypto to buy
| | | | |
| --- | --- | --- | --- |
| Token Name | Last 24 Hours Change in Market Cap | Last 24 Hours Traded Volume | |
| WAXP | +6.4% | 57.85 M | |
| Tezos | -0.3% | 66.1 M | |
| Internet Computer | -0.7% | 80.69 M | |
| Cosmos | -1.3% | 377.93 M | |
| Terra Classic | -2.15% | 136.93 M | |
| BNB | -3% | 875.92 M | |
| NEO | -3.38% | 42.74 M | |
| Ethereum | -3.79% | 11.351 M | |
| Kadena | -3.8% | 8.87 M | |
| Immutable X | -3.9% | 29.99 M | |
Best Layer 1 Crypto Coins: WAXP
WAXP: WAX allows its holders to convert their WAXP tokens into any Ethereum based tokens i.e. ERC20. WAX is a purpose built token aimed at providing everything that a brand can need. Ranging from Games to dApps, including, IP Licensing, Blockchain Services ,and much more. One can not only build but also play games on WAX.
Best Layer 1 Crypto Coins: Tezos
Tezos: Many cryptocurrencies have provisions for giving stake holders the right to vote or make decisions for the crypto. However, Tezos has its spin on it, to be eligible to make any decision, one much own atleast 8,000XTZ, this makes their stakeholders more invested and will help them make decisions in a more honest and responsible manner.
Best Layer 1 Crypto Coins: Internet Computer
Internet Computer: DFINITY Foundation is a not-for-profit organization that is developing technology for the Internet Computer blockchain. It claims that its data storage costs are more than 100,00x lower than Solana's i.e., $0.46 per 1 GB/ month. The Internet Computer reads more than 250,000 queries in 1 second, which makes it more than 11x powerful than Solana. Internet Computer the world's only other cryptocurrency that has 100% sovereign infrastructure apart from Bitcoin.
Best Layer 1 Crypto Coins:Cosmos
Cosmos: Cosmos's blockchain is often dubbed as the mega blockchain. If you want to send 10 ETH from the ETH Blockchain to the BTC Blockchain, Cosmos would convert the ETH to maybe any other cryptocurrency cumulating to the same amount and then converting that token to BTC, this way Cosmos would be able to create hubs and enable the communication of 1 blockchain to another.
Best Layer 1 Crypto Coins: Terra Classic
Terra Classic: Terra functions on a one-to-one ratio, in terms of comparison with USD. It uses an algorithm that automatically increase or decrease the supply of LUNC based on prevailing demand.
Best Layer 1 Crypto Coins: BNB
BNB: Binance has a vast variety of programs to participate in as well as a range of discounts to avail after owning a BNB coin.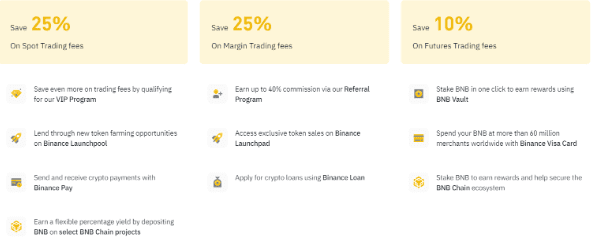 Best Layer 1 Crypto Coins: Neo
Neo: Neo offers a bunch of benefits after it revamping, the most beneficial being interoperability and decentralised storage, not to mention the multi-language support. This broadens their audience and provides them an opportunity to expand their customer base.
Best Layer 1 Crypto Coins: Ethereum
Ethereum: Much like bitcoin, it is very valuable, both as a coin and as a blockchain. Ethereum's blockchain has a fee attached for every transaction that takes place in its blockchain and it benefits its users. ETH has seen a 418% growth in the last 5 years and is predicted to reach $2,000 by the end of 2022. ETH has added $6B in the last 24 hours and $22B in the last 7 days to its market cap.
Ethereum Price Prediction: ETH predicted $2,053 by December 2022
Best Layer 1 Crypto Coins: Kadena
Kadena: By combining more than 20 separate blockchains they are able to execute their transactions very quickly. Using Directed Acyclic Graph and Proof-of-Work concepts together makes it almost impossible for anyone to hack into the system.
Best Layer 1 Crypto Coins: Immutable
Immutable X: It is the #1 platform for making NFT Trades, it has already made $6.27M trades as on July 11. It is by far the only GAS-free minting platform and has remained 100% carbon neutral till date.
Best Cryptocurrency to Invest in 2022: (July)
Note: Crowdwisdom360 collates Predictions and data from all over the net and has no in-house view on the likely trends in the Index or Individual Stocks. Please consult a registered investment advisor to guide you on your financial decisions.