Biconomy Price Prediction 2023-2030: Can Biconomy reach 1000 Dollars?
Read about Biconomy Price Prediction 2023, 2025 and 2030
---
Latest BICO Price
Performance in the last 12 months
Last 1 Month: +52.0%, Outperformer
Last 6 Months: -38.9%, Underperformer
Last 1 Year: -81.6%, Underperformer
Biconomy Price Prediction 2023: Is Biconomy a good investment?
Biconomy provides its users with a non-custodial scalable infrastructure to use Web3 applications via a simplified transaction process. Through Biconomy, users can connect via gasless transactions.
Biconomy has integrated the concept of meta transactions in its network, meaning that users can conduct a transaction even if they don't have enough balance in their account (i.e., zero balance account). In such a scenario, a third party pays the cost on behave of the user.
BICO is its native token and is listed on Binance. Let's briefly discuss its use cases:
Being a governance token, BICO can be used as a part of the governance protocol.
BICO holders can act as node operators to get compensated in $BICO.
BICO can be staked and used to offer liquidity to earn potential rewards.
Delegators can stake their $BICO and receive rewards in return.
Holders of Biconomy tokens can vote on various issues influencing the Biconomy network.
What features set Biconomy apart?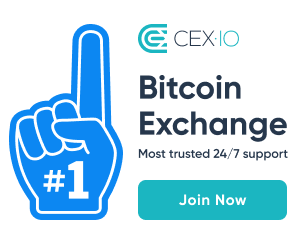 Biconomy users can conduct a transaction even if they have zero balance in their accounts.
Its architecture helps the users to connect via gasless transactions i.e., they don't need to pay gas.
Biconomy makes the transfers really faster by preventing blockchain complexity such as network switching.
Web 3.0 is another big thing in the market after Metaverse. Therefore, being a Web3 application, Biconomy has a great future to grow. Moreover, it is listed on Binance, which certainly adds more reputation attached to it. The reason is that Binance is one of the largest crypto exchanges in the world and not every crypto can afford to be listed on that platform.
Furthermore, Biconomy's gas-efficient infrastructure is much better than the Ethereum blockchain (because of its high gas fees) and hence, a greater advantage to the entire network.
Biconomy Price Prediction 2023: Competition analysis
Biconomy is an energy-efficient infrastructure that provides a solution for the high gas fees of Ethereum. One of its notable competitors is Cardano, which is again very energy efficient because it doesn't rely on crypto mining.
| | | |
| --- | --- | --- |
| | Biconomy | Cardano |
| What does it do? | It is a cross-chain relayer infrastructure that helps avoid blockchain complexities for the users. | It is a decentralization-based PoS blockchain that aims to provide energy-efficient alternatives of the Ethereum blockchain |
| Transaction fee | It allows users to transact even without a gas fee. | 0.16 ADA per transaction |
| Playstore Rating | 3.8 | 3 |
| Appstore Rating | 4.2 | 3.1 |
Considering all the factors, it appears Biconomy is a weak case for Investment.
Can Biconomy reach 1000 Dollars?
To reach 1000 Dollars, Biconomy must rise 2400 times. At $1000, Biconomy's Market Cap would be $459 Billion which is more than Bitcoin's market cap today. If Biconomy would rise 50% every year, it would take it 20 years to reach $1000. On top of it, Biconomy does not appear to offer significant differentiation.
Taking into account all the above factors, it is safe to conclude that Biconomy will not reach $1000.
Can Biconomy Reach $10?
BICO token is currently priced at $0.40; hence, it needs to grow by 25 times to reach a price level of $10.
Furthermore, BICO's price was the highest during its launch and later it started to fall. Its second all-time high value was $5.75 which it achieved in December 2021. BICO's price increased by 1.8 times in less than one month during December 2021.
Considering BICO's 1.8 times growth in one month (to simplify), we can say that Biconomy's price can reach $10 in around 14 months (slightly more than one year).
However, it is not practical for BICO to reach $10 in this less time (as calculated), instead, it will take more time because of the difference in economic conditions when compared to the previous times (i.e., the time when it reached the highest value).
Will Biconomy Reach $100?
Biconomy token needs to grow by 250 times to reach $100, considering its current market price of $0.40.
Also, as it has shown a 1.8 times growth in one month in earlier times to reach the highest value of $5.75, BICO tokens need a minimum of 138 months (slightly less than 12 years) to reach a price level of $100.
Again, it might take more time depending upon the market conditions of macro and micro economic factors during that time.
Biconomy Price Prediction 2023, 2025 and 2030
Bico Biconomy Price Prediction 2023 is $0.636
Bico Biconomy Price Prediction 2025 is $0.970
Bico Biconomy Price Prediction 2030 is $4.4
Biconomy Staking
Biconomy staking means that the users can earn more BICO tokens for securing the Biconomy platform. Also, users will have to wait for 21 days of the cooldown period to be able to withdraw their staked tokens.
When BICO holders deposit their coins in the staking module, they get the tokenized position i.e., stkBICO. This tokenized position can be transferred as an ERC-20 token after a 21-day cool-down period.
To stake BICO tokens, users need to connect their wallet with the Biconomy's interface and then they can directly participate in the staking process to earn rewards.
Biconomy Price Prediction Today
Overall Outlook
Partially Negative
1. Market's Wisdom
Negative
1a. Market Data
Partially Negative
1b. Technical Recommendation
Sell
2. Crowd's Wisdom
Neutral
2a. Social Media Buzz
Steady
2b. Social Media Sentiment
Neutral
Where Can I Buy BICO Tokens?
BICO tokens can be purchased on numerous centralized and decentralized exchanges including Binance, Coinbase, KuCoin, Kraken, Gemini, Gate.io, Bybit, OKX, Crypto.com, WazirX SushiSwap and Balancer.
Note: Crowdwisdom360 collates Predictions and data from all over the net and has no in-house view on the likely trends in the Index or Individual Stocks. Please consult a registered investment advisor to guide you on your financial decisions.