Bitcoin SV Price Prediction 2023-2030
Bitcoin SV Price Prediction: Let us try to predict the Bitcoin SV's prices for the upcoming years. Is it s good investment? Continue reading to know.
Bitcoin SV Price
Bitcoin SV Price Prediction: Is Bitcoin SV a Good Investment?
Bitcoin SV was launched because of Bitcoin Cash's hard fork and its goal is to fulfil the Bitcoin protocol's original vision. Bitcoin SV crypto offers stability and scalability and also provides a distributed data network to support advanced blockchain applications.
Moreover, Bitcoin SV has removed the artificial block size limits and has also re-enabled Script commands and other capabilities to allow the network to process transactions faster with low fees.
BSV token has a maximum supply of 21,000,000 tokens and out of which 19,266,077 BSV tokens are already in circulation.
Key Features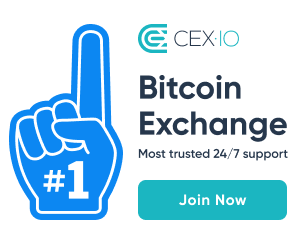 Bitcoin SV provides various functionalities for the government and enterprises.
It provides an efficient blockchain platform for companies which are looking to build blockchain technology.
Bitcoin SV aims to provide the scalability and stability to provide real-world utility of blockchain.
The platform allows the building of a variety of token protocols.
It uses a proof-of-work consensus mechanism just like Bitcoin.
Users can use Bitcoin SV for Bitcoin data storage.
Benefits of Bitcoin SV
The platform enables NextGen Bitcoin NFTs with very less fees.
It has the capability to perform over 50,000 transactions in one second.
BSV platform allows instant Bitcoin transactions in less than 2 seconds.
Thus, Bitcoin SV is very much aligned with Bitcoin and not with any other blockchain. Furthermore, it also focuses on realizing the actual vision of Satoshi Nakamoto. However, it also provides a scalable blockchain platform for data applications and efficient payments (unlike Bitcoin). Therefore, considering its distinctive features, Bitcoin SV appears to be a moderate investment option.
Bitcoin SV Price Prediction 2023, 2025 and 2030
Bitcoin SV Price Prediction 2023 is $67.9
Bitcoin SV Price Prediction 2025 is $127.1
Bitcoin SV Price Prediction 2030 is $589.3
Also read: Threshold Price Prediction
Will Bitcoin SV reach $100?
To reach $100, the BSV token needs to grow by nearly 2.76 times of its current market price.
Furthermore, the BSV token reached its all-time high price of $423 in May 2021, growing by nearly 2.89 times in eight months (i.e., from the lowest price of $146 in September 2020). Thus, it grew by around 0.36 times in one month.
Therefore, Bitcoin SV needs less than 8 months to reach a price level of $100, considering its 0.36 times growth in one month. However, it might take slightly more time depending on the market conditions of the economic factors. Nonetheless, reaching $100 is the easiest target for Bitcoin SV.
Bitcoin SV Price Today
Overall Outlook
Neutral
1. Market's Wisdom
Partially Negative
1a. Market Data
Partially Negative
1b. Technical Recommendation
Neutral
2. Crowd's Wisdom
Neutral
2a. Social Media Buzz
Steady
2b. Social Media Sentiment
Neutral
Where can I Buy Bitcoin SV Crypto?
BSV tokens can be bought from various centralized and decentralized crypto exchanges such as Bithumb, KuCoin, Bittrex, OKX, Poloniex, Huobi, Gate.io, Upbit, HitBTC, 4swap and ViteX.
~Charu Taneja
Note: Crowdwisdom360 collates Predictions and data from all over the net and has no in-house view on the likely trends in the Stocks or Crypto Coins. Please consult a registered investment advisor to guide you on your financial decisions.