Blur Crypto Price Prediction 2023-30: Will Blur Token reach $100?
Latest Blur Crypto Price
Blur Crypto Price Performance
Last 1 week: +5.7%
Last 1 month: -51.6%
Last 6 months: +502.6%
Short Term Analysis is First, Long Term Analysis Follows
Blur Latest News
Blur is upgrading its platform and has added the notification feature.
Blur has recently enabled browsing and buying NFTs on mobile phones.
Blur continues to lead Opensea but the airdrops appear to be driving prices lower
Blur captured around 84% of Ethereum-based NFT transactions in March's first week itself.
Nearly $400 million has been transacted by Blur in Ethereum NFT sales in the last seven days, indicating that the slump in NFT markets is not leading to a collapse.
An ETH NFT on Blur fetches an average price of about $1,000, while for OpenSea, the average price per Ethereum NFT is just under $270.
Blur's strategy of using its separate token, BLUR, to create an additional monetary incentive for doing its NFT business has not been countered by OpenSea
Blur Token Technical Summary Today
Blur Crypto Price Prediction: Is Blur a Good Investment?
Blur is a community-driven NFT marketplace. It aggregates NFT listings from leading marketplaces and also allows users to list their assets natively on the platform. Unlike many other NFT marketplaces that charge a commission on trades, Blur maintains 0% fees for selling NFTs.
Key Features
Blur's interface is customizable, and users can switch between several views when looking through collections, depending on their preference
Blur displays everything on a single page, making it easier to access and compare all relevant collection data.
Other small accessibility features, such as dark/light mode, gas fee trackers, and an ETH price feed, also come as standard.
Advantages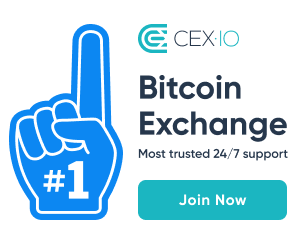 Blur's abundance of innovative features more than makes up for its lack of accessibility
The platform claims to run up to ten times faster than other NFT aggregators, and Blur's contracts are more optimized than other marketplaces, saving users up to 17% on gas fees.
Another widely-praised feature is how Blur's interface clearly displays the rarity of different NFT traits, and even allows users to see the floor price for specific attributes. All collections feature a floor-depth chart, helping prospective sweepers visualize how their purchases will impact the market.
As a consequence, Blur has gained significant market share from Opensea, particularly among high-volume users
BLUR is the native ERC-20 governance token of the Blur platform, with a maximum supply of three billion tokens. Airdrops have been distributed to users over the past few months, with 12% of the supply being allocated to them.
$BLUR will be the marketplace's governance token for decentralization.
Platform users who uphold creator royalties are rewarded with more tokens
Overall, Blur Token appears to be a Good Investment
NFT data aggregator CryptoSlam has identified millions worth of wash-traded non-fungible tokens (NFTs) related to the up-and-coming marketplace Blur.io since the platform started airdropping its native tokens to users on Valentine's Day, Feb. 14.
Altcoin Buzz Review of Blur Marketplace
Blur's loyalty program has been a key factor in its success. Its first season, marked by airdrop campaigns and distribution of care packages, was followed by the launch of the second season, which involves a $300 million token airdrop for loyal users.
Its daily trading volume increased when it recommended creators to stop their OpenSea listings to qualify for full royalties from Blur. More than 13,000 addresses canceled their OpenSea orders last week to qualify for Blur's program.
OpenSea has removed its marketplace fee on transactions for a "limited time" and has reduced creator royalties in response to Blur's competition. OpenSea has also announced it will impose a mandatory creator royalty fee of 0.5% of the sales amount on projects.
Blur Price Prediction: Will Blur Token reach $100?
To reach $100, Blur will have to rise by 75 times. At $100, Blur's Market Cap would be $38 Billion. If Blur were to rise at the rate of 25% every year, it would take Blur 20 years to reach $100.
Considering all the data sets, Blur is well-placed to reach $100. The probability to reach $100 would improve if the Circulated Tokens trends lower, probably through an on-chain burn program.
Blur Token Price Prediction 2023-30 (Aggregated)
Blur Token Price Prediction 2023 is $1.8
Blur Token Price Prediction 2024 is $2.3
Blur Token Price Prediction 2025 is $4.0
Blur Token Price Prediction 2026 is $5.7
Blur Token Price Prediction 2027 is $7.1
Blur Token Price Prediction 2028 is $10.3
Blur Token Price Prediction 2029 is $13.5
Blur Token Price Prediction 2030 is $21.8
Where To Buy Blur Token?
Note: Crowdwisdom360 collates Predictions and data from all over the net and has no in-house view on the likely trends in the Stocks or Crypto Coins. Please consult a registered investment advisor to guide you on your financial decisions.