Can Cardano reach $100, $500? Cardano Price Prediction 2023-2030
Can Cardano reach $100? Can Cardano catch up with Ethereum and stave competition from Solana and Aptos?
---
Cardano Price USD
Performance Summary
Last 5 Days: +5.9%, Outperformer*
Last 30 Days: -4.4%, Outperformer
Last 6 Months: -20.8%, Outperformer
Last 12 Months: -67.6%, Outperformer
*Vs Solana
Cardano Latest News
Credit Suisse Denied Cardano Founder An Account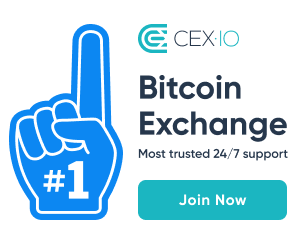 Cardano founder says Credit Suisse denied him an account as they considered crypto to be too dangerous. Credit Suisse had refused to open an account for Hoskinson back in 2014 when he was the CEO of Ethereum. Credit Suisse is the latest bank that collapsed and had to be sold to UBS bank recently.
Cardano-based Snoop Dogg NFT Go Live
Cardano-based NFT project Clay Nation has unveiled a new NFT collection. The NFT is of the rap legend Snoop Dogg and the NFT is called "Snoop Dogg, Gin & Juice," and it is part of the "Icons by Clay Nation" NFT series.
Cardano-based Stable Coin to Migrate
DJED the Cardano-based stable coin which has been created by COTI will be migrating to other blockchains like Ethereum, BNB, etc. This does not mean that DJED will exit Cardano but as per the CEO of COTI DJED along with the Cardano blockchain will also be available on blockchains like Ethereum (ETH), Binance Smart Chain, and more.
Other Cardano News
Cardano Foundation is sponsoring Paris Blockchain Week 2023.
Cardano Foundation has collaborated with UNHCR (United Nations High Commissioner for Refugees) for the purpose of helping forcibly displaced people.
Will Cardano Reach $100: Is Cardano a Good Investment?
Cardano Blockchain: Cardano is a Proof-of-Stake (PoS) decentralized public blockchain. It runs on the proof-of-stake Ouroboros consensus protocol. It is designed as a more efficient alternative to Proof-of-Work (PoW) networks. Former Ethereum co-founder Charles Hoskinson started developing this blockchain in 2015 and launched it in 2017.
ADA Token is the native token of the Cardano blockchain and can be used for a variety of purposes – Smart Contracts, DeFi, NFTs, Governance, or even for Staking to win rewards. The demand for ADA comes from the Cardano Ecosystem which needs ADA to enable transactions on the Cardano Blockchain.
Coins Similar to Cardano – Ethereum, Solana, Polkadot, Bitgert, AVAX, and Polygon.
Some of the projects created on the Cardano network are:
ERGO DEX: Ergo Dex allows users to trade interchangeably on exchanges sitting on either the ERGO or the Cardano network. It provides a liquidity pool that helps in the swapping of the cryptos.
MELD: As per the Meld platform, it is designed to be the first decentralized protocol that incorporates fiat loan capabilities into the crypto ecosystem.
SundaeSwap: Sundae Swap is the Uniswap of the Cardano network and it functions like AMM (Automated Market Maker).
How is Cardano differentiated?
Like ETH and Solana blockchains, Cardano provides a platform for the development of a wide range of dApps, games, DeFi projects, and also the creation of new cryptos.
Unlike Bitcoin which uses the Proof-of-work method and virtual miners, Cardano came up with a unique way of validating the transaction. Cardano uses proof-of-stake consensus where the participants in the network are the validators instead the miners.
Ouroboros is the first proof-of-state protocol created by the Cardano developers in its foundation phase.
The Cardano blockchain is divided into two parts, Cardano Settlement Layer (CSL) and Cardano Computing Layer (CCL).
CSL is where Ouroboros consensus comes into play and the transaction is validated while CCL is where the computations for apps running on the blockchain are executed.
Cardano Technical Analysis
Cardano has been trading higher. ADA at the time of writing is above $0.35. On the daily chart below, ADA was rejected below $0.38. Despite multiple attempts, ADA has failed to break above this level.
The 50-day Moving Average for ADA is $0.362 and the 200-day Moving Average is $0.361. The net ADA price is above both the 50-day and the 200-day Moving Averages.
The support for ADA is around $0.30 while the resistance is around $0.40.
The Relative Strength Index of Cardano is once again above the 14-day MA. The sellers have been outnumbered. At the time of writing the RSI is 55.59 which is a neutral zone.
Most of the technical indicators for ADA have turned positive. The momentum indicator is within the bullish axis.
The Fear and Greed index indicates the changing market sentiment. The market has become hopeful of a further surge in the price of Cardano. The current Fear and Greed index level is at the Greed zone.
The MACD line and the signal line are on the uptrend on the MACD chart. The trading volume for Cardano is increasing and the MACD line is above the signal line. It is a buy signal.
Overall Cardano is bullish.
Cardano's Price Performance History
Listed in 2017
Rose to $1.09 in January 2018
Fell back to $0.024 just before COVID
Rose to nearly $3 in September 2021
Fell to $0.24 in January 2023
What has driven Cardano's Prices higher in the past?
Liquidity – Fall in interest rates
New Use Cases and Partnerships
Favorable Performance Data
What has driven Cardano's Price lower in the past?
Fed Action – Increasing rates or balance sheet
Major changes by competition (like Ethereum Merge, Solana Recovery, and Emergence of Aptos)
Ethereum is up 9% since the Merge was completed. Cardano is down 27% since the Ethereum Merge was completed.
In the last 4 years, Cardano's price has had 2 good years and 2 poor years. The Good years came after the Federal Reserve pumped trillions of dollars into the US Economy. Cardano is an inconsistent performer dependent on Federal Reserve liquidity rather than actual use cases.
Gain Years: 2020, 2021
Loss Years: 2018, 2019, 2022
Will Cardano Reach $500: Apps and Uses of Cardano
Ethereum blockchain is one of the most preferred blockchain platforms but Cardano is gradually expanding its blockchain and the adoption of Cardano is also increasing. From Defi to DEX to Crypto wallets, the Cardano ecosystem has been adopted in multiple fields. Some of the apps developed using the Cardano blockchain are:
DEX running on Cardano protocol are:
SundaeSwap
AdaSwap
CardanceSwap
Crypto Wallets Designed on Cardano Blockchain:
Typhon Wallet
Nami Wallet
ByNet Wallet
Defi Apps
Spectrum
Atomic Swap
Indigo Protocol
Lending and Borrowing Apps
MELD
Ardana
Aada
Apart from these, many NFT marketplace and NFT Games have been developed using the Cardano blockchain. Galaxy of Art, Artane, Book.io, etc. are some of the Cardano-based NFT marketplaces.
DEX – Minswap, WingRiders, SundaeSwap
Lending – Lending Pond, AADA
Cardano has some major challenges
In theory, Cardano has a lot of good numbers but in practice, there isn't much to show. Cardano routinely ranks number 1 in the Santiment list of Blockchains with the most development activity. It was number 1 in 2021 and is number 2 in 2022 as well.
Overall, we believe Cardano is a moderate case of Investment.
Will Cardano Reach $500?
To reach $500, Cardano will need to rise nearly 1500 times the current price. At $500, Cardano's Market Cap would be $17 Trillion. If Cardano rises at the rate of 25% every year, it would take it 32 years to reach $500.
Considering all the data sets, here is the evaluation
Quality of Investment – Good
Growth needed to reach $500 – Not Feasible
Market Cap at $500 – Not Feasible
Time required to reach $500 at a rate of 25% per annum – Not Feasible
Overall, there is no way that Cardano will reach $500. The best-case scenario is for Cardano is to burn 75% of the coins.
Cardano is struggling to differentiate itself from Ethereum and is underperforming ETH (as we saw earlier)
Blockchain and Cryptocurrencies are not yet fully proven concepts and it would be crazy to predict a $7 Trillion market cap with the data we have.
Given the 2008 credit crisis and the massive liquidity after COVID, the Central Banks and Governments are learning harsh lessons and it is unlikely liquidity will run as freely as did between 2017 and 2021.
Will Cardano reach $100, $200, and $300?
To reach $100, ADA will have to rise 303 times. At $100, Cardano's market cap would be $3.5 Trillion
Ethereum went from $8 to $1600 in less than 6 years
Binance rose 200x in 5 years
BTC went from $100 to $20000 in less than 10 years
If Cardano were to rise at 30% every year, it would take it 22 years to reach $100.
Realistically speaking, after the Merge it is increasingly difficult to make bold forecasts about Cardano. Over the last 4 months during which the Ethereum Merge was completed, Cardano has fallen 20% while Ethereum has risen 14%. This is despite the completion of the Vasil Fork. We are not optimistic at the moment that Cardano will be able to reach $100.
Can Cardano Reach $200?
If ADA were to rise 20% a year, it would take Cardano 34 years to reach $200 (assuming burn)
If ADA were to rise 30% a year, it would take Cardano 22 years to reach $200 (assuming burn)
Can Cardano Reach $300?
If ADA were to rise 30% a year, it would take Cardano 27 years to reach $300 (assuming burn)
If ADA were to rise 50% a year, it would take Cardano 16 years to reach $300 (assuming burn)
Will Cardano Reach $10,000?
Considering that reaching $1000 is difficult for ADA, $10,000 is indeed an impossible task. Let us also analyze this mathematically.
To reach $10,000, Cardano needs to grow by 26,315 times, considering its current market price of $0.38.
As ADA has shown a 3 times growth in one month, it will need around 8,771 months (around 730 years) to reach a price level of $10,000.
Thus, Cardano cannot be considered to reach $10,000 ever, considering the current market conditions of economic factors.
Read:
Cardano Price Prediction 2023, 2025, 2030
Cardano Price Prediction 2023 is $0.586
Cardano Price Prediction 2025 is $1.2
Cardano Price Prediction 2030 is $5.8
Cardano Price Prediction 2040
Assuming ADA rises at a rate of 25% per annum, Cardano Price Prediction 2040 is $20.0
Cardano Price Prediction: FAQs
Which is better, Cardano or Solana?

ADA and SOL are similar in many aspects, but the area where Cardano beats Solana is security. Cardano's verified proof of stake mechanism is proven to be better than, not only Solana but also Ethereum. Cardano's Ouroboros Proof of Stake mechanism has helped the blockchain run on 99% less energy than it would without it.

The Proof of Stake system also added low transaction which is an attractive point for any investor at any point in time (transaction fees are reported to be approximately 0.1 ADA) which is still higher as compared to HBAR's 0.0001 HBAR, but given the security attached to it, it is a good bargain.

The place where Solana lags is due to its outages, it has experienced many outages which left the blockchain frustrated with backlogs of transactions to complete. Solana seems to have focused more on scalability than security which is the opposite in the case of ADA.
Note: Crowdwisdom360 collates Predictions and data from all over the net and has no in-house view on the likely trends in the Index or Individual Stocks. Please consult a registered investment advisor to guide you on your financial decisions.