Can Polkadot Reach $1000? Polkadot Price Prediction Today
Can Polkadot reach $1000? No, Polkadot cannot reach $1000, read on to know more.
---
Latest Polkadot Price
Polkadot (DOT) Performance
Last 5 Days: -9.2%, Underperformer*
Last 1 Month: -14.6%, Underperformer*
YTD: +37.0% Outperformer
Last 6 Months: -18.3%, Underperformer
*Vs Ethereum
Polkadot is a sharded blockchain (or Software) that aims to connect multiple blockchains and enable them to work together efficiently. It allows cross-chain transfers of assets, data, and value across previously incompatible networks. The network is designed to be scalable and fast, avoiding speed issues, and reducing parallel processing segments. Polkadot facilitates a number of exciting projects such as Kusama, Darwinia, and PolkaFoundry.
The network's native token, DOT, serves the purposes of ensuring operations and security, facilitating network governance, and binding tokens to connect parachains. DOT holders have full control over the protocol and participate in governance through the proof-of-stake consensus. They can also stake DOT and bond them to add new parachains to the network. Polkadot's competitors include Corda R3, Algorand, AVA Labs, and Dfinity.
The limited presence of Polkadot in NFT gaming and DeFi and weak use cases for DOT make it a difficult investment.
Read: SOL Solana Price Prediction And Forecast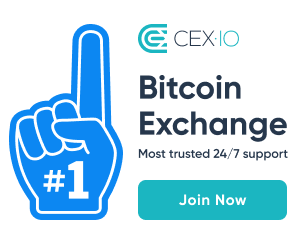 Can Polkadot Reach $100?
Polkadot needs to grow by around 14.66 times from its current market price to reach $100.
Furthermore, DOT's all-time high price is $54 which it achieved in November 2021. Also, it grew by nearly 4.71 times in just 4 months to reach its all-time high value (i.e., from the lowest value of $11.46 in July 2021). Thus, it grew by around 1.17 times in one month.
Therefore, DOT needs at least 12.5 months (slightly more than 1 year) to reach a price level of $100. However, it will certainly need more time than calculated to reach that value depending upon the market conditions of economic factors (such as inflation and liquidity).
Can Polkadot Reach $500?
To reach a price level of $500, DOT requires to grow by around 73.31 times its current market value.
Also, as it grew by around 1.17 times in one month (as calculated earlier), DOT will need a minimum of 62 months (more than 5 years) to reach $500.
Again, DOT's price will also depend on the market conditions of the economic factors and hence, it might take even more time than expected to reach that price level.
Can Polkadot reach $1000?
To reach $1000, Polkadot crypto needs to grow by 174 times of its current market price. Considering the price of Polkadot crypto rises 25% every year from now, it will take 24 years to reach $1000.
However, considering the current macroeconomic and liquidity factors, it is indeed not possible for Polkadot crypto to reach $1000 this soon. Further, the weak use cases make it extremely difficult for DOT to reach $1000
Polkadot Price Prediction Today
Overall Outlook
Neutral
1. Market's Wisdom
Partially Negative
1a. Market Data
Partially Negative
1b. Technical Recommendation
Neutral
2. Crowd's Wisdom
Partially Positive
2a. Social Media Buzz
Higher
2b. Social Media Sentiment
Neutral
Note: Crowdwisdom360 collates Predictions and data from all over the net and has no in-house view on the likely trends in the Stocks or Crypto Coins. Please consult a registered investment advisor to guide you on your financial decisions.