Can trust wallet be hacked?
Latest updates
At the time of writing, tmarket price of the Trust wallet token (TWT) is $2.67, up by more than 4% in a single day. A week ago, its price was $2.42, meaning that the price has increased by 9.3% since a week.
TWT's trading volume has surged by 100% in the past day, which indicates that there has been an increase in demand for the tokens since yesterday (because its price is also rising).
Additionally, TWT's stock price recently hit an all-time high of $2.7 and is predicted to rise further over the next few days.
Trust Wallet caught more eyeballs recently when Binance's CEO emphasized self-custody and quoted Trust Wallet.
Trust wallet is a non-custodial wallet which means that it doesn't own the private keys of the users and hence, it is a very safe option to ensure the ownership of your assets. Trust wallet can be used to access more than 4.5 million cryptocurrencies and NFTs.
When it comes to its non-custodial nature, it provides users with full ownership of their assets on the blockchain. In other words, it encrypts users' private keys which are stored only in their phones. Also, Trust Wallet never accesses users' funds. Hence, it is the safest known option for your assets and funds.
Now the question is "Can Trust Wallet to be hacked?" Let's try to find out.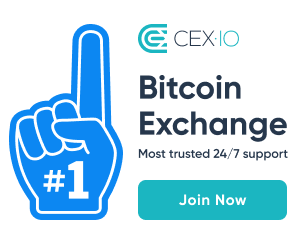 First of all, cryptocurrencies have become a new target of hackers in recent years. The reason is their increased popularity. In August 2022, Solana-based hot wallets were hacked by an unknown hacker. The hack amounted to $8 million and the wallets included in the hack were Phantom, Slope, and TrustWallet.
The reason behind that hack was reported to be the result of a flaw in the supply chain where the users' private keys were stolen from the wallets. To conclude, it can be rightly said that though the Trust Wallet is the most secure, it is still not saved from hackers.
Few tips to secure your Trust Wallet:
Make sure to not share your private keys with anyone.
Try to keep a backup (in offline mode) for your private keys so that you can access them in case your mobile phone is lost or damaged.
Note: Crowdwisdom360 collates Predictions and data from all over the net and has no in-house view on the likely trends in the Index or Individual Stocks. Please consult a registered investment advisor to guide you on your financial decisions.
~ Charu Taneja