Can XRP Reach $10 in 2023?
Can XRP Reach $10 in 2023: At the current rate XRP will have to rise 25 times to reach $10. However, if XRP gains 20% a year, it will take 18 years to reach $10.
Can Ripple Reach $10: If XRP gains 30% a year, it will take 12 years for XRP to $10.
---
Current Price Of XRP:
XRP has been pumping over the last 24 hours in anticipation of Ripple's win against the SEC. XRP is an excellent example of a practical use case for blockchain and crypto though Ripple (XRP's founder) is mired in a legal case with the SEC. While investors wait with optimism, how does XRP look from an investment angle? Can it reach $10? Read on
Price Performance
Last 1 week: +19.9%
Last 1 month: +8.3%
Last 6 months: -14.8%
Last 1 year: -48.4%
Latest XRP News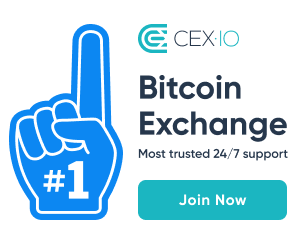 Investors are optimistic about Ripple winning its ongoing courtroom battle against the SEC after US District Judge Analisa Torres removed the SEC's primary witness that would classify XRP as an investment. Despite regulatory pressure and exposure to Silicon Valley Bank, Ripple's XRP ledger continues to grow, with total accounts nearing 5 million on February 23.
The current XRP pump is likely to continue until the judgment.
Can XRP Reach $ 10: Facts about XRP
XRP is a cryptocurrency powered by the XRP Ledger, an open-source blockchain engineered by Jed McCaleb, Arthur Britto, and David Schwartz. Ripple was founded by McCaleb and Britto and uses XRP to facilitate transactions.
At the heart of the Ripple ecosystem is XRP, the native token. RippleNet transactions are carried out through XRP. XRP is the asset used to settle instantaneous transactions between two or more individuals or banks
It has been reported that Ripple intended to discontinue XRP's use in the ecosystem but backtracked once interest in XRP as a cryptocurrency increased.
Will XRP Reach $10: How is it Different from others?
Bitcoin is based on blockchain technology, whereas Ripple is based on a distributed consensus ledger using a network of validating servers and crypto tokens called XRP.
In the Ripple Network, the XRP token represents the transfer of value. Unlike bitcoin, where new coins are created to reward participants for computing power to maintain the blockchain network, Ripple created 100 billion XRP coins at its inception.
XRP is also not designed to be mined, unlike Bitcoin. New Bitcoins are created as a reward for miners. A total of 100 billion XRP tokens were pre-mined, of which 38 billion were made available to the public. Ripple Lab periodically releases the remaining XRP tokens.
---
Explore our Other XRP Articles.
---
Can XRP Reach $10?: Apps and Uses of XRP
The XRP Ledger is being used by developers to create innovative products for gaming, content, and web monetization.
The Ledger is used by crypto wallets to store private and public passwords and to interact with various blockchains to send and receive digital assets, including XRP.
Defi: Access financial products and services online via decentralized smart contract protocols instead of traditional institutions.
DEX running on XRP are:
Crypto Wallets Designed on XRP:
Exodus Wallet.
Abbra Wallet.
Trust Wallet.
XRP Price Prediction $10: Calculations
To reach $10, XRP will have to rise 27 times higher. At $10, XRP's market cap will be $515 Billion. If XRP were to rise at the rate of 25% every year, it would take XRP 15 years to reach $10. Considering all factors, is $10 Feasible?
Quality of Investment: Moderate
Growth required to reach $10: Moderately Feasible
Market Cap at $10: Moderately Feasible
Time required to reach $10 if XRP were to rise at 25% every year: Not Feasible
Overall, XRP is unlikely to reach $10. However, if 50% of the coins were to burn, the feasibility would improve substantially.
When Will XRP Reach $10?
XRP stands out from the Other Crypto Currencies as it offers something different and has grown at 19% annually since 2017. However, it has demonstrated the ability to grow rapidly, as shown in 2017, When Crypto soared by 500% in just one month.
The Major short-term Hurdle for Crypto would be its Resistance which Crypto formed in 2017. If it is able to breach Resistance next year; XRP has the potential to reach $10 in 2025. However, if XRP grows at the current rate, it will take 21 years to reach $10.
So can XRP Reach $10 in 2023?
In case of a favorable outcome in the SEC case, XRP will certainly pump but given the use case scenario for the Token, it is unlikely to pump 20x in 2023 alone. Ripple can still be a success (B2B focus) but unless there is widespread demand for XRP Tokens, it is unlikely to reach $10 anytime soon.
Read: Can XRP Reach $100 and $50?
Note: Crowdwisdom360 collates Predictions and data from all over the net and has no in-house view on the likely trends in the Index or Individual Stocks. Please consult a registered investment advisor to guide you on your financial decisions.