Cosmos Price Prediction 2023, 2025 and 2030: Can Cosmos reach $1000?
Can Cosmos reach $100? Yes, Cosmos can reach $1000 under certain circumstances
Read on for Cosmos Price Prediction 2023, 2025 and 2030
---
The latest Price of Cosmos (Atom) is:
Cosmos Performance in the last 12 Months
Last 1 Month: +41.6%
Last 3 Months: +9.2%
Last 12 Months: -64.5%
Is Cosmos a Good Investment?
The Cosmos network is a network of Independent blockchains. The Cosmos Tendermint Consensus algorithm streamlines the interactions between these various Independent blockchains. The Interchain Foundation has developed and operates the Cosmos Network. Cosmos is based on a proof-of-stake consensus mechanism
The Cosmos Ecosystem has 29 blockchains and Tokens with a combined market cap of $12 Billion. Some of the strongest blockchains include OKB, THORChain operate in the Cosmos Ecosystem. Community favorite Terra Classic also operates on the Cosmos Ecosystem.
Cosmos has over 255+ apps running on its network. The platform is fully customizable so developers can easily create and issue new blockchain applications. Binance launched its own blockchain dubbed Binance Chain, which utilizes Tendermint at its core.
ATOM is a crypto asset owned by the Cosmos network. After an ICO in 2017, ATOMs are given through validator and delegator rewards. Validators need to first stake ATOM and need to be in the Top 100 of Nodes that are staking Atom to earn the right to validate/vote
Each change, upgrade, or feature activation in the Cosmos protocol depends highly on ATOM holders' approval.
ATOM tokens are used to pay the network fees on the Cosmos platform. Users can stake their ATOM tokens to earn rewards in return. ATOM token holders can participate in the governance of the Cosmos blockchain.
Cosmos Performance Statistics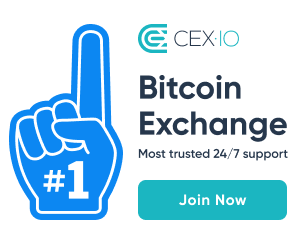 Overall, we believe Cosmos ATOM is a moderate investment.
Can Cosmos Reach $100?
Cosmos is likely to perform well given the large ecosystem of blockchains and apps. This gives Cosmos the diversity to be successful across the spectrum of use cases whether smart contracts, DeFi, NFT or gaming.
Cosmos requires to grow about 8 times times to reach $100
Also, ATOM reached its all-time high price of $43 in October 2021. ATOM's market price grew by 4.53 times during that period (from a low value of $9.5 in June 2021). Thus, it grew by nearly 1.13 times in one month.
Therefore, ATOM needs nearly 7 months to reach $100, as per the calculations.
However, it is not feasible considering the market condition of economic factors, hence, Cosmos will need more time to reach $100.
Can Cosmos Reach $1000?
In theory, Cosmos can reach $1000. Cosmos by its nature has a wide range of use cases and enough apps and blockchains in the ecosystem to be successful. However, even at a relatively conservative growth of 25%, it will take 20 years for ATOM to reach $1000. That is an unreliable prediction.
Cosmos Price Prediction 2023, 2025 and 2030
Atom Cosmos Price Prediction 2023 is $22.1
Atom Cosmos Price Prediction 2025 is $44.9
Atom Cosmos Price Prediction 2030 is $209
Cosmos Price Prediction Today
Overall Outlook
Partially Positive
1. Market's Wisdom
Partially Positive
1a. Market Data
Neutral
1b. Technical Recommendation
Buy
2. Crowd's Wisdom
Neutral
2a. Social Media Buzz
Steady
2b. Social Media Sentiment
Neutral
Cosmos Tokenomics
There are a total of 286,370,297 ATOM tokens in the circulating supply in the market.
Cosmos Price Prediction 2022: How to buy ATOM?
Follow these simple steps if you wish to buy ATOM:
Select a Crypto exchange that supports ATOM.
Create an account with the Exchange.
Verify your identity.
Fund the wallet.
Make the purchase.
Where can you purchase ATOM?
Binance
Kraken
Bybit
FTX
BingX
Note: Crowdwisdom360 collates Predictions and data from all over the net and has no in-house view on the likely trends in the Index or Individual Stocks. Please consult a registered investment advisor to guide you on your financial decisions.
Read: Ethereum Name Service Price Prediction