CRV Price Prediction Today
CRV Price Prediction for the next 6 hours
---
The latest price of CRV Token is:
Last 7 days: -13.4%
Last 1 month: -29.0%
Last 6 months: -31.5%
Last 1 year: -60.3%
CRV Price Prediction Today
Overall Outlook
Neutral
1. Market's Wisdom
Neutral
1a. Market Data
Partially Negative
1b. Technical Recommendation
Buy
2. Crowd's Wisdom
Partially Negative
2a. Social Media Buzz
Lower
2b. Social Media Sentiment
Neutral
Curve Dao Price Prediction: What is CRV Token?
Curve intends to be a decentralized exchange (DEX) for stablecoins that utilizes an automated market maker (AMM) to manage liquidity. Established in January 2021, Curve is synonymous with the decentralized finance phenomena and has experienced tremendous growth in the Q2 of 2021. In August, Curve had launched a decentralized autonomous organization (DAO), with CRV as its native token. This DAO uses Aragon, an Ethereum-based creation tool, to connect multiple smart contracts used to manage the user's liquidity.
With the DAO and CRV token launch, this network brought in further profitability, as CRV is used for governance, and awarded to users based on liquidity commitment. Moreover, Curve serves anyone involved in DeFi activities such as yield farming and liquidity mining and those looking to maximize returns without risk by holding notionally non-volatile stablecoins.
CRV Price Prediction: How did CRV Perform In 2021?
In August 2020, when CRV was launched its price immediately soared to an all-time high of $6.93 but then plummeted to as low as $0.33 by October 2020. It closed the year at $0.6283.
In 2021, CRV prices experienced huge price spikes. Amid the industry-wide bull run at the beginning of 2021, CRV tapped $4.04. This was followed by a swing back down to $1.28 in July. The market started to recover in August, and CRV spent most of the month above $2. September and October were also comparatively favorable, and the token broke through $3 on September 15 and tapped $5 on October 26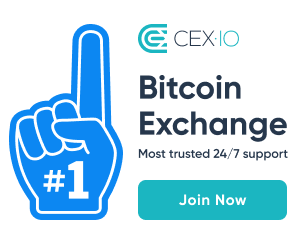 In November, the coin rallied to hit a periodic high of $6.39 on November 25, before the overall market slump due to Covid. The token dropped to $2.81 on December 4 before making a recovery to close the year at $5.35.
CRV price prediction 2022: Some Facts
Unlike traditional exchanges that match buyers and sellers, Curve.fi provides an exchange platform that works on different behaviour and leverages liquidity pools.
The Curve protocol is designed for easy swapping between ERC-20 tokens, such as stablecoins (like USDC and DAI) and Ethereum-based Bitcoin tokens (like WBTC and renBTC).
The CRV token can be locked for up to 4 years to vote on governance and claim protocol fees as a reward.
The network borrows many concepts from Uniswap, such as integrating an AMM and liquidity pools. Therefore, its developers often refer to it as the "Uniswap of stablecoins".
Is CRV a good investment?
Curve mainly focuses on stablecoins pegged to national currencies. It provides a valuable market and a structured way to leverage the unique characteristics of these coins. This way, CRV helps link centralized stable coins like USDT and decentralized projects, such as DAI.
Curve offers efficient stablecoin trading, low-risk transactions, and passive income for liquidity providers.
On average, traders pay 30% lower fees when they exchange their stable coins on Curve than on Uniswap.
The platform currently supports many top stablecoins and some BTC-pegged pools via RenBTC, WBTC, BTC, and HBTC.
How to Buy CRV?
Follow these simple steps to buy CRV:
Choose a Crypto Exchange that supports CRV
Create your account with the Crypto Exchange
Fund Your Wallet
Buy CRV
The top cryptocurrency exchanges offering CRV for trade are
Binance
OKX
MEXC
Bybit
FTX
Read: Apecoin Price Prediction