Can Fetch.ai reach $10, $100? Fetch.ai Price Prediction 2023, 2025 and 2030
Can Fetch.ai reach $10 Yes, FET can reach $10. Read on to know more
Fetch AI Price Prediction: FET falls after the broader crypto pump comes to an end.
---
Latest Fetch.ai Price
Performance in the Last 12 Months
Last 5 Days: +16.0%, Underperformer*
Last 1 Month: -0.5%, Underperformer
Last 6 Months: +415.7%, Outperformer
Last 12 Months: +35.7%, Outperformer
Fetch.ai Latest News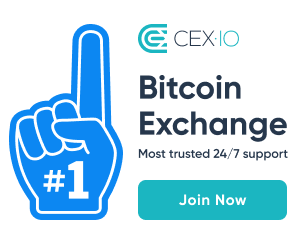 Decentralized P2P AI framework is gaining traction. Fetch.ai would be deploying an innovative new protocol to introduce microagents this year
Microagents will enable new developers to rapidly scale projects horizontally and unlock huge ecosystem growth.
NFT compatibility will be coming to the Fetch.ai wallet, with the importance of NFTs for Web3 and growing traction around AI art highlighted.
Can Fetch.ai reach $10? Is Fetch.ai a Good Investment?
Fetch.AI is a decentralized platform that creates a digital representation of the real world through autonomous software agents. These agents can perform tasks such as delivering data or providing services and are rewarded with the Fetch.AI Token.
The platform connects agents with value to those in need, removing friction and increasing efficiency
The digital world is exposed to agents through a unique smart ledger technology that delivers high-performance, low-cost transactions and builds market intelligence and trust over time.
Fetch. AI-powered IoT devices can increase utilization by capitalizing on short-lived opportunities to sell the information they possess.
The decentralization of Fetch.AI creates new marketplaces and facilitates the emergence of new services. Agents can serve as representatives for data, hardware, and services, improving the coordinated delivery of complex solutions.
Fetch.AI creates a population of digital data analysts and sales agents who can work together to reduce the cost of delivering complex solutions.
Fetch Token
The Fetch.AI Token (FET) is an ERC-20 token used for transactions and network operations in the Fetch.AI network.
The Fetch.AI token is the key method of value exchange on the network, required for all exchanges and for staking. It serves as an access deposit to discourage bad behavior.
The token allows agents to access the digital world and perform value exchange with other agents, as well as access and develop ledger-based AI/ML algorithms.
Competitor analysis: FET vs IOTA
Let us have a brief comparison between FET and IOTA:
Major Audience
FET: Users looking for the blockchain's AI solutions
IOTA: Developers looking for a solution for the creation of distributed ledger technology tools.
Categories
FET: Blockchain, Layer 1 protocols, and Artificial Intelligence
IOTA: Blockchain and Layer 1 protocol
Can Fetch.ai reach $10?
FET is currently priced at $0.19 and it needs to grow by 52.63 times to reach a price level of $10. Note that it achieved its all-time high value of $0.95 in September 2021, where it grew by 4.52 times in 3 months (from a lower value of $0.21 in June 2021). Thus, it has shown 1.51 times growth in one month.
Therefore, to reach $10, FET needs around 35 months (less than 3 years). However, the market conditions of inflation and liquidity are not in the favor of cryptocurrencies. Thus, FET will require much more than 3 years to reach a price level of $10.
Fetch AI Price Prediction: Will Fetch.ai reach $100?
To reach $100, FET needs to grow by 526.31 times, considering its current price of $0.19. As we have already discussed that FET has shown a 1.51 times growth in one month to reach its all-time high value, hence, it needs a minimum of 348 months (roughly 29 years) to reach a price as high as $100.
Therefore, it is not very practical for investors to wait for 29 years for FET to reach $100. Furthermore, the market conditions of liquidity and inflation cannot even let that happen in the calculated time. Thus, FET cannot be expected to reach $100 soon.
Fetch AI Price Prediction 2023, 2025 and 2030
Fetch.ai Price Prediction 2023 is $0.545
Fetch.ai Price Prediction 2025 is $0.914
Fetch.ai Price Prediction 2030 is $3.8
Fetch AI Price Prediction Today
Overall Outlook
Partially Positive
1. Market's Wisdom
Partially Positive
1a. Market Data
Neutral
1b. Technical Recommendation
Buy
2. Crowd's Wisdom
Neutral
2a. Social Media Buzz
Steady
2b. Social Media Sentiment
Neutral
Fetch staking
Users can take part in the FET staking by their Fetch Wallet and the following are the 3 simple steps to stake FET tokens:
The first step is to log in to the Fetch wallet and then choose "Stake" on the dashboard.
Once you are redirected to the ledger browser, you can see a list of active validators who can participate in staking.
In the third step, connect your wallet by clicking "Connect Wallet" at the right corner and then choose the validator to stake the FET tokens and click "Stake".
Fetch AI Price Prediction: Latest FAQs
How Much Fetch AI is worth?

The value of the Fetch AI token, FET is currently slightly over $0.50. The total market cap of FET is over $388 million. It is ranked at 165th position as per its market at Coinmarketcap
Is Fetch AI Limited?

There are multiple coins like Shiba Inu which has a huge supply and due to the extensive supply, even after burning billions of coins, the price change has been limited.

The Fetch AI token that is FET is limited. As per the data from Coinmarketcap, the maximum FET token is 1,152,997,575 while as of now, there are 1,151,441,226 coins in supply.
Read: Jasmy Price Prediction, Biconomy Price Prediction, Velo Price Prediction and Render Token Price Prediction
Note: Crowdwisdom360 collates Predictions and data from all over the net and has no in-house view on the likely trends in the Stocks or Crypto Coins. Please consult a registered investment advisor to guide you on your financial decisions.