Will IMX Token Hit $100? Immutable X Price Prediction 2023-2030
The Latest Immutable X Token Price
IMX Performance in the last 12 Months
Last 7 Days: +28.2%, Outperformer*
Last 1 Month: +19.0%, Outperformer
Last 6 Months: +68.2%, Outperformer
Last 12 Months: -42.3%, Outperformer
* Vs Solana
Latest Immutable X News
Immutable has joined forces with Polygon Labs to introduce zkEVM
Immutable Passport is a non-custodial wallet for passwordless sign-on and automated wallet creation. It offers a secure and compliant gaming experience while allowing users to retain control of their assets. The solution is integrated into a web3 ecosystem and allows for a single login across games and marketplaces to access a large gamer community. This is likely to help drive adoption rates by a small margin.
Is Immutable X a Good Investment?
Immutable X is a Layer-2 protocol on Ethereum for NFTs that aims to provide the security and network effects of Ethereum with a better user experience. It achieves this by using a ZK-Rollup Scaling Engine, API Abstraction Layer, NFT-enabled Wallets, Platform SDKs, Shared Liquidity & Orderbook, and a Default Marketplace & Transaction History Explorer. The protocol generates revenue through fees charged on primary asset sales and NFT trades.
Immutable X is designed to make NFT trading easier, and legally compliant, and supports all Ethereum-based crypto wallets.
Immutable X funds itself by taking a 2% stake in all NFT sales and trades.
Sales are up 97.4%, ranked 4th
ImmutableX is known for games like Gods Unchained and Illuvium on its platform.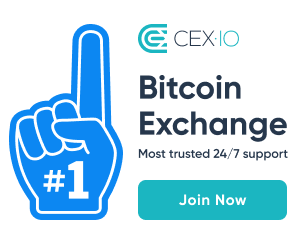 In terms of Volume, Gods Unchained is ranked 4th while Illuvium is ranked 9th
IMX Token
Immutable X Token IMX is an ERC-20 utility token used on the Immutable X protocol as a form of reward for pro-network activities like trading, liquidity provision, and building applications. 20% of Immutable X's protocol fee must be paid in IMX tokens, or it will be automatically swapped for IMX on the open market. The token has three core uses
Fees,
Staking
Decentralized governance.
Overall, IMX appears to be a good investment with a very good use case focused on NFTs.
Will IMX Go up?
Yes, IMX will certainly go up. Here are 3 major reasons why
As explained earlier, IMX is a very good investment case.
One of IMX's strongest competitors is Solana. Solana is a Layer-1 blockchain but has concentrated strength in NFTs. Solana is the second-largest player in the NFT space. In the last 30 days, $122 M Solana-based NFTs were sold. This is 7 times IMX-based NFTs. Solana's market cap is nearly 8 billion or 16x IMX. Correcting Solana's presence in DeFi (Small), IMX is perhaps undervalued by 25-50%.
Most experts are forecasting that major cryptos will rise this year, IMX will certainly benefit from the growth.
Can IMX Token Reach $10?
ImmutableX needs to grow by around 10.75 times from its current price to reach a price level of $10.
Furthermore, IMX's all-time high price value is $9.3 which it achieved in November 2021. Moreover, IMX's price increased by around 2.95 times in just one month.
Therefore, IMX needs around 3.64 months to reach $10. However, it might take more time depending upon the macro and micro economic conditions (such as inflation and liquidity) of the market.
Will IMX Token Hit $100?
IMX requires to grow by 107.52 times its current value, to reach $100.
Also, as discussed earlier, IMX grew by 2.95 times to reach its all-time high value in November 2021, it will need a minimum of 36 months (3 years) to reach a price level of $100.
Again, its price will be affected by the market conditions of various factors such as inflation and liquidity and thus, it might take more time than calculated to reach that value.
IMX Price Prediction $1000
To reach a price level of $1000, IMX needs to grow by 1,075.2 times its current value. As discussed previously, ImmutableX has shown a growth of 2.95 times in one month to reach its all-time high price of $9.3.Therefore, IMX will require at least 364 months (around 30 years) to reach $1000.
Now, first of all, 30 years are too much to wait for. And, secondly, depending upon the market conditions of that time, IMX might take even more time to reach $1000.Therefore, we cannot expect IMX to reach $1000 in the near future.
IMX Price Prediction 2023, 2025 and 2030 (Aggregated)
IMX Immutable X Price Prediction 2023 is $1.6
IMX Immutable X Price Prediction 2025 is $2.8
IMX Immutable X Price Prediction 2030 is $11.6
IMX Price Prediction Today
Overall Outlook
Neutral
1. Market's Wisdom
Neutral
1a. Market Data
Partially Negative
1b. Technical Recommendation
Buy
2. Crowd's Wisdom
Neutral
2a. Social Media Buzz
Steady
2b. Social Media Sentiment
Neutral
Grand Angle Meta (GAM) Investigation of Immutable X
The investigation found that the trading volumes of certain games, particularly Gods Unchained and Blocklords, were artificially inflated.
Upon further investigation of the God's Unchained marketplace

It was found that most of the cards on the marketplace are worth just a few cents.
This is because the game mechanics for Gods Unchained are similar to traditional card games, where old cards lose their value over time and become useless.

In the Blocklords game

The investigation found that there were minimal USDC or ETH transactions across the board in the marketplace, but switching to IMX (the native cryptocurrency of Immutable X) revealed super expensive prices for some cards.
Further, multiple addresses transacting with one another in the IMX currency for the Blocklords card game, with all these accounts linked to one another as they continuously exchange cards with each other.
Note: Crowdwisdom360 collates Predictions and data from all over the net and has no in-house view on the likely trends in the Stocks or Crypto Coins. Please consult a registered investment advisor to guide you on your financial decisions.