Will Injective reach $100? Injective Price Prediction 2023-2030
Injective Price Prediction: Let us try to predict the Injective crypto's prices for the upcoming years. Is it s good investment? Continue reading to know.
---
Latest Injectiv Crypto Price
Injective Price Prediction: Is Injective a Good Investment?
Injective is a platform that allows the development of powerful Defi applications. It is built with Cosmos SDK and uses a proof-of-stake consensus algorithm (which is Tendermint-based). Thus, it allows instant transaction facility and maintains the lightning speeds which is over 10,000 TPS.
Furthermore, Injective is interoperable with many Layer 1 platforms such as Ethereum, Polygon, Solana etc. hence, it is one of the first networks within Cosmos Network that support Ethereum-based assets.
INJ is the native token of the Injective ecosystem and the token has a maximum supply of 100,000,000 tokens and out of which 73,005,554 INJ tokens (which is around 73% of the total supply) are already in circulation.
INJ token is deflationary i.e., 60% of the fees that comes from developing dapps on the Injective platform are burnt every week, making INJ's supply decrease over time. The following are the primary use cases of INJ crypto: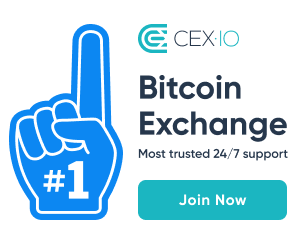 Users can use their INJ tokens for staking and earn rewards in return.
INJ token holders can participate in the governance of the platform via voting mechanisms.
Key Features
Injective platform allows developers to build cross-chain Defi applications having instant finality.
Defi applications built using the Injective network have fast transaction times.
The platform allows its users to access numerous dapps built on injective with zero gas fees.
It allows all forms of financial markets including perpetual, futures, options and spot trading.
Its ecosystem has more than 100 projects and more than 150,000 community members all over the globe.
Injective's prominent investors include Binance, Mark Cuban, Jump Crypto and Pantera Capital.
The platform is eco-friendly i.e., its Tenderming-based PoS consensus mechanism facilitates a 99% lower carbon footprint.
The Injective network facilitates the next-generation financial infrastructure to build decentralized finance applications and the users can access those applications in a very secure manner. Furthermore, it can achieve very fast speed with zero gas fees.
Moreover, any user can build a Defi application over the top of the Injective blockchain. However, the market is very competitive with such platforms that allow the development of Defi applications. Therefore, Injective appears to be a moderate investment option.
Will Injective reach $100?
To reach $100, the INJ token needs to grow by nearly 33.36 times of its current market price.
Furthermore, the INJ token reached its all-time high price of $21.6 in May 2021, where it grew by nearly 1.86 times in just one month (i.e., from the lowest price of $11.6 in March 2021).
Therefore, Injective needs around 35.9 months (slightly less than 3 years) to reach a price level of $100, considering its 0.93 times growth in one month. However, it might take slightly more time depending on the market conditions of the economic factors.
But it is not much difficult for INJ to reach that value if it continues to grow with the improved market conditions.
Injective Price Prediction 2023, 2025 and 2030
Injective Price Prediction 2023 is $5.74
Injective Price Prediction 2025 is $10.8
Injective Price Prediction 2030 is $52.6
Also read: Threshold Price Prediction
Injective Price Prediction Today
Overall Outlook
Neutral
1. Market's Wisdom
Partially Negative
1a. Market Data
Partially Negative
1b. Technical Recommendation
Neutral
2. Crowd's Wisdom
Partially Positive
2a. Social Media Buzz
Higher
2b. Social Media Sentiment
Neutral
Where can I Buy Injective Crypto?
INJ tokens can be bought from various major centralized and decentralized crypto exchanges such as Binance, KuCoin, Coinbase Exchange, Kraken, Huobi, Gemini, Gate.io, Crypto.com, Poloniex, WazirX, PancakeSwap, SushiSwap and Uniswap.
~Charu Taneja
Note: Crowdwisdom360 collates Predictions and data from all over the net and has no in-house view on the likely trends in the Stocks or Crypto Coins. Please consult a registered investment advisor to guide you on your financial decisions.