Is Shiba Inu Coin Dead? Could Shiba Inu become worthless?
Is Shiba Inu Coin Dead?: Shiba Inu has grown over the last 1 month due to improving macro sentiments and the forthcoming launch of Shibarium.
---
In a recent interview, Mark Yusko, the CEO of Morgan Creek Capital Management, stated that the bear market in cryptocurrency will only be over when meme coins like DOGE and SHIB reach zero. He pointed out that there is no underlying value in these coins and no way to turn them into something of value. He compared these meme coins to Amazon, which has profits, cash flow, and a way to produce return.
Is Shiba dead? Some Recent Developments 
Whales: Shiba Inu has been mostly supported by the Whales in the past but with SHIB losing momentum, the Whales have almost deserted the Shiba Inu. However, there has been a rise in the Shiba Inu burn rate.
Increase in the Long Term Holders: Despite the price of Shiba Inu crashing there has been a surge in long-term holders. As per the data from IntoTheBlock, 64% of SHIB holders are now older than 1 year. This data shows an increase of 20% in the last 6 months. This shows that investors are in no rush to exit the crypto despite sluggishness.
Why Shiba Inu Is Not Dead?
Real-World Stats: Payments, NFT, Gaming, Merchants List, DeFi
The Shiba Inu ecosystem is expanding. Last year Shiba Inu ventured into the gaming industry with its new addition known as Shiba Eternity. Shibarium may be launched this year
Increase in wallets holding SHIB for more than a year. In the past, it was noticed that just about 1 percent of SHIB investors had been holding SHIB tokens for 1 year or more. Now the latest data by IntoBlock shows, that there are over 30% of SHIB holders have been holding SHIB for a year or more. This gives an affirmation that the SHIB investors are holding on to their assets rather than quitting the market.
Is Shiba Inu Coin dead? The Terra Luna comparison
The fears for Shiba Inu have increased because of the freefall of Terra Luna and the price of Luna from trading at over $80 fell to zero. But there are some differences
Terra was a blockchain project that had fundamental issues with the USD peg which was attacked by speculators. Still, despite the huge setback, Terra developers launched a new version of the Luna token in order to save the interest of the investors
Shiba Inu on the other hand is a meme coin that is evolving into something else to the surprise of many.
Ironically Luna Classic holders have been replicating the strategy of Shiba Inu holders and building a community to burn Luna Classic. As a consequence, $LUNC too had a decent weekend when compared to other major cryptocurrencies, just like Shib.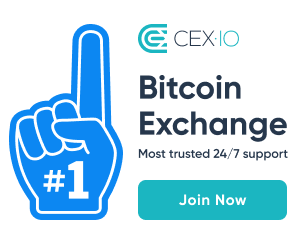 Is Shiba Inu Dead? Projects that Increase Trust In Shib
Shiba Inu has launched numerous innovations –
Shibverse (A Metaverse)

Shiba Inu developers have been working to shed off its "meme token" tag and now it is taking one more step in expanding the SHIB utility network. Shiba Inu is adding a Shiba Inu Metaverse to its network. Built on Shiba Inu's homegrown Shibarium, the Shiba Inu metaverse will feature 100,595 plots of land. Users can mint the land and the owners will be able to earn income from their land. The Shiba Inu metaverse will come with four districts:

Growth District
Defense District
Technology District
Currencies District
Payments in places like AMC, Lavu, and Verifone
Shibaswap-DEFI
Is Shiba Inu Dead? SHIB isn't in such a bad place after all
While it is true that SHIB is down nearly 59% for the last 12 months, Eth is down 48%, Cardano 66%, and Solana 78%. The fact is that most cryptos are trading lower also because of the macroeconomic environment.
Is Shiba Inu Coin Dead: Conclusion
While it is almost impossible to predict what will happen in 2030, there is no doubt that Shiba Inu and its community are working hard to deliver an increase in the value of the Shiba Inu coin. The high-profile payment partnerships, as well as the launch of Metaverse Land auctions, is evidence of that commitment. Secondly, Global economies will recover later this year or next year, which will help coins like Shiba Inu recover and not die.