Lido Dao Price Prediction 2023-30
Read in brief about Lido Dao Price Prediction 2023, 2025 and 2030
---
Latest Lido Dao Price
LDO Price Performance, Last 12 Months
Last 5 days: -2.6%, Outperformer*
Last 30 days: +34.1%, Outperformer
Last 6 Months: -3.5%, Outperformer
Last 12 Months: +25.4%, Outperformer
*Vs Ethereum
| Metric | Last 24 Hours | Trend |
| --- | --- | --- |
| Net Social Media Sentiment | 1 | Neutral |
Latest News Update
The Lido V2 update seeks to increase decentralization by introducing a staking router and improving withdrawals
Some analysts are arguing that the launch of the Shanghai hard fork in March 2023 could also provide a boost to Lido's position as a leading staking platform for ETH.
Is Lido Dao a Good Investment?
Lido DAO is a community that has developed a liquid staking service for Ethereum, allowing users to earn staking rewards without having to lock assets or maintain staking infrastructure. The Lido liquid staking protocol solves the problem of staking assets being frozen during the early stages of Ethereum 2.0 by allowing users to deposit ether into Lido smart contracts and receive a tokenized version of staked ether (stETH) in return. The stETH token is freely transferable and can be traded at any time, unlike staked ether. The Lido staking solution is more flexible than self-staking and requires a lower deposit amount. The system applies a 10% fee on staking rewards which is split between node operators, the DAO, and a slashing insurance fund, making it more profitable than exchange staking while also providing full transparency and audibility.
Borrowing digital assets against their collateral. Other than providing liquidity to various DeFi protocols, Lido DAO also provides a DEX, similar to DYDX where users can trade a variety of digital assets in a secure decentralized environment.
Lido Dao is the number of platform DeFi according to DeFi Llama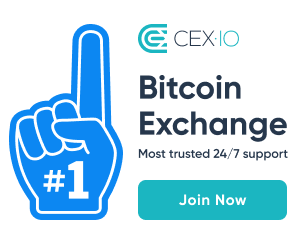 Lido Token
Lido Token can be used for Staking Ethereum with no restrictions such as minimum deposits and no lockups.
Lido DAO governs a set of liquid staking protocols with Lido on Ethereum among them. The Lido DAO decides on Lido's key parameters (e.g., fees) and executes Lido upgrades.
The Lido DAO members govern Lido by using its governance token, LDO. LDO voting weight is proportional to the amount of LDO a voter stakes in the voting contract.
Overall, Lido Dao is a Good case for Investment
Lido Dao Price Prediction 2023, 2025 and 2030
Lido Dao Price Prediction 2023 is $3.69
Lido Dao Price Prediction 2025 is $8.08
Lido Dao Price Prediction 2030 is $54.38
Lido Dao Price Prediction Today
Overall Outlook
Neutral
1. Market's Wisdom
Neutral
1a. Market Data
Neutral
1b. Technical Recommendation
Neutral
2. Crowd's Wisdom
Partially Positive
2a. Social Media Buzz
Higher
2b. Social Media Sentiment
Neutral
Note: Crowdwisdom360 collates Predictions and data from all over the net and has no in-house view on the likely trends in the Stocks or Crypto Coins. Please consult a registered investment advisor to guide you on your financial decisions.