Mask Network Price Prediction 2023-30: Will Mask Network reach $100?
Mask Network Price Prediction: Let us try to predict the market prices of MASK token for the year 2023 to 2030.
Mask Network Latest Price
Last 7 days: -14.9%
Last 1 month: -32.4%
Last 6 months: +164.8%
Mask Network Price Prediction: Is Mask Network a Good Investment?
MASK token is the native token of the Mask Network.
Key features
Users can launch new projects on Ethereum, Polygon, Arbitrum or BSC via an Initial Twitter Offering with the help of Mask Network.
Social media platform users can send cryptos and share encrypted content with the help of Mask Network.
The Mask Extension allows the users to hide their content from prying eyes and to allow their target audience to see the content.
Mask network has built-in social trading tools to view the latest prices of cryptocurrencies.
Advantages
Mask network allows users to buy and sell their non-fungible tokens directly from social media platforms.
Users can store their files on a next-generation Dropbox which is un-censorable and open to everybody.
The platform allows its users to buy crypto directly using a credit card in more than 60 countries.
MASK has a market cap of $221,888,855 (at the time of writing) and has the following use cases: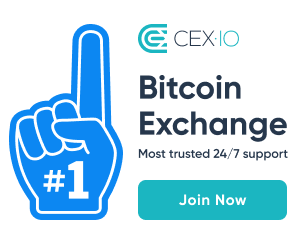 Being the governance token, the MASK token can be used to vote on various proposal to govern the network.
Users can stake MASK tokens to earn rewards.
Considering the use cases and the primary features of the Mask Network, it appears to be a good investment option. Moreover, Mask Network is partnered with and supported by Binance, OKX, Maker, Gitcoin, NYM, Filecoin, Protocol Labs, HainIDE, Arweave.org and Digital Currency Group.
Will Mask Network Reach $100?
MASK token needs to grow by around 30.7 times of its current market value to reach a price point of $100.
Furthermore, MASK reached its all-time high price of $19.48 in November 2021 where it grew by around 1.96 times in just one month (i.e., from the lowest value of 9.89 in October 2021).
Thus, considering its 1.96 times growth in one month, we can say that the MASK token can reach a price of $100 in just 15.7 months (slightly more than 1 year).
However, it might take a little more time depending on the economic conditions of the market. Nonetheless, reaching $100 is a feasible target for Mask Network.
Mask Network Price Prediction 2023-30 (Aggregated)
Mask Network Price Prediction 2023 is $5.2
Mask Network Price Prediction 2025 is $11.1
Mask Network Price Prediction 2028 is $33.6
Mask Network Price Prediction 2030 is $68.2
Mask Network Price Prediction Today
Overall Outlook
Partially Positive
1. Market's Wisdom
Partially Positive
1a. Market Data
Neutral
1b. Technical Recommendation
Buy
2. Crowd's Wisdom
Partially Positive
2a. Social Media Buzz
Higher
2b. Social Media Sentiment
Neutral
Where to Buy MASK tokens?
Users can purchase MASK tokens through various centralized and decentralized exchanges such as Binance, KuCoin, Kraken, Coinbase Exchange, Huobi, Crypto.com, OKX, Uniswap, SushiSwap and PancakeSwap.
Also Read: Gala Price Prediction
~Charu Taneja
Note: Crowdwisdom360 collates Predictions and data from all over the net and has no in-house view on the likely trends in the Stocks or Crypto Coins. Please consult a registered investment advisor to guide you on your financial decisions.