Metacade Price Prediction: New Agreement signed but is it a good investment?
Metacade Presale: Crypto is P2E gaming entering an already competitive market. Is the differentiation strong enough for buyers to pursue?
---
Metacade Latest News
Metacade has raised $241,487 in the last 24 hours only.
Metacade has raised $11.6 million in the last stage of Pre-sale.
Metacade has announced a "Metacade Ashika Island Warzone Tournament" where the users can win $6500 until 17th March.
Metacade has raised $10 million in its pre-sale period, as per the latest announcement.
Pre-Sale Update
Metacade has signed a strategic partnership agreement with MEXC, a cryptocurrency exchange with over 6 million users in more than 200 countries. This partnership will allow Metacade to expand its reach to new investors across the world. Metacade has also announced its listing on Bitmart and will be available for purchase on a range of decentralized exchanges, including Uniswap. The current presale of Metacade has raised over $8.9 million.
Metacade Price Prediction: About Metacade
Metacade is a Web3 community hub built on the Ethereum blockchain. It is a platform where users can virtually hang out to enjoy the GameFi experience. With Metacade, individuals can play their favorite P2E games and win excellent prizes. Apart from playing online games, Metacade allows users to meet other developers, entrepreneurs, and gamers with similar interests and goals. The platform has the following features and benefits
Trending games
Leaderboards
Reviews and
Interact with other members in real time,
$MCADE is the native token of the platform, which provides voting rights to its holders. Note that MCADE is an ERC-20 token, meaning that it can be purchased through a secured and low-cost blockchain.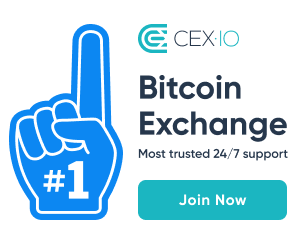 Below mentioned are the use cases of the MCADE token:
It can be used for various competitions and tournaments within the Metacade ecosystem.
Users can stake MCADE tokens through the Metacade ecosystem.
MCADE tokens are a means to reward users for their different engagements within the network.
Metacade Price Prediction: Competition analysis
Metacade is a blockchain gaming platform and $MCADE is its gaming token. Therefore, Metacade falls under the Play to Earn crypto category.
The following are the five major players in the crypto gaming industry:
Axie Infinity- It is a trading and gaming platform based on blockchain, which is partially operated by its players only.
Decentraland- Decentraland is the first virtual reality system based on decentralization allowing users to interact and communicate, which makes it special in its niche. It is the third-largest gaming cryptocurrency in terms of market capitalization, which is $948,532,739.
Sandbox- Sandbox is a virtual reality game based on blockchain that allows users to build, sell and buy digital assets.
Apecoin- Apecoin is a gaming crypto developed within the ecosystem of Bored Ape Yacht Club and is the top gaming cryptocurrency in terms of market capitalization.
Gala- Gala games offer an array of blockchain games and provide the players control over their games by owning NFTs.
Metacade Price Prediction: Recent buzz on Twitter
People are actively talking about Metacade and $MCADE on Twitter, as we can see that there were around 485 tweets about the crypto within a few hours.
One of the reasons for this activity is that the MetaCade has become the first ever Play to Earn Crypto which has raised more than $670,000 within two weeks.
Moreover, Metacade has announced the opportunity to win $125k for one lucky user at the end of its presale event.
Metacade Price Prediction: Price movements of the current P2E cryptos
Gaming Tokens have taken off over the last few weeks for two major reasons
Gala's game acquisition strategy is being appreciated and could be the way forward. Acquire or partner with performing games and then introduce the token there
Fed's dovish outlook is encouraging investors to take more aggressive bets, gaming tokens as an example.
Major P2E Tokens Include – Apecoin. Axie Infinity, Decentraland Mana, Sandbox, Gala. The Top performing P2E Token in the last 12 months is BinaryX. Here is how BinaryX performed in the last 12 Months
Last 5 days: +9.0%
Last 30 days: +109.5%
Last 6 Months: +38.8%
Last 1 Year: +72.0%
Also Read: Tamadoge Price Prediction
Metacade Price Prediction: Current market scenario for the crypto to be launched
As of Feb 2022, GameFi's market capitalization was estimated to be 55.38 billion USD. Reports say that GameFi's market cap grew at a CAGR of 180% from 2018 to 2022.
Moreover, the NFT gaming industry is expected to grow at a CAGR of 31.56% by the end of 2027, according to the data. Having said that, it is pretty obvious that the blockchain gaming industry is expected to grow rapidly in the coming years.
However, there are plenty of existing P2E blockchain games that are performing quite well for a few months, such as Axie Infinity. It leaves very little scope for new crypto to enter and flourish because the market is already loaded with numerous such cryptocurrencies and not all are performing well.
As we previously said that huge growth can be seen in the crypto gaming industry in the future, and any innovative P2E would be highly welcomed by the users.
Metacade is unique in itself because it allows the users to share their experiences and data with the other players within the ecosystem and ultimately rewards them in the $MCADE token. It means that the platform is benefitting both parties i.e., users looking for gaming advice or expertise can learn from others' experiences, while the users sharing their experiences get rewarded.
Metacade 2023 Roadmap
Roadmap for the year 2023 is divided into three parts, as follows:
Q1 2023 Roadmap
Launch of the token
Token listing on coinmarketcap
Listing on Uniswap
Initial Metacade development
Q2 2023 Roadmap
To create partnerships with P2E projects
Token listing on CEXs
Launch of basic DAO model for community development.
Q3 2023 Roadmap
Launch of classic arcade
To develop the community-driven testing environment for gaming projects
To create Metacade gaming tournaments
Metacade Price Prediction: Conclusion
While Metacade definitely has some differentiating features and P2E gaming has a green future, it is entering into a cluttered market. Hence, how these differentiators impact players will also determine how well their crypto performs.
~Charu Taneja
Note: Crowdwisdom360 collates Predictions and data from all over the net and has no in-house view on the likely trends in the Stocks or Crypto Coins. Please consult a registered investment advisor to guide you on your financial decisions.