SingularityNET AGIX Price Prediction 2023-2030: Will AGIX reach $100?
Read the Latest SingularityNet Price Prediction 2023, 2025 and 2030
---
Latest SingularityNet AGIX price
Performance in the last 6 Months
Last 7 days: +29.9%
Last 1 month: +11.9%
Last 6 months: +21.2%
SingularityNet Latest News
SingularityNet's OpenCog Hyperon is almost ready to yield societal and economic benefits.
SingularityNET has launched the Rejuve Utility Token (RJV) for Rejuve.AI, a health-oriented AI research and development initiative. The token will be used to create a network of individuals, clinics, labs, and researchers passionate about health and longevity. The Rejuve.AI project is closely linked to SingularityNET's decentralized AI platform.
SingularityNet Price Prediction: Is AGIX a Good Investment?
SingularityNET is a platform for AI development and deployment, aimed at democratizing access to AI technology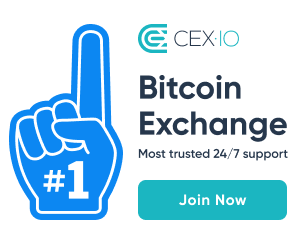 It connects existing AI tools and datasets to a marketplace, making them accessible to businesses and developers, and providing a way for AI developers to monetize their creations
The platform is open, allowing anyone to insert an AI agent that adheres to the SingularityNET API and payment protocols.
The network of AIs in SingularityNET will combine to form "meta-AIs" whose intelligence is more than the sum of their parts, creating a powerful network effect.
AGI Token
SingularityNET operates using the AGI token
Token holders can use their tokens to purchase services on the platform
Tokens may also grant voting rights in the network's governance system
End users and developers can request specific AI services through the Request for AI Portal and stake AGI tokens as a reward.
Through the SingularityNET marketplace, users can browse, test and purchase a huge variety of AI services using the platform's native utility token AGIX. Moreover, the marketplace represents an outlet that AI developers can use to publish and sell their AI tools, and easily track their performance.
Use cases –
Image related services
Speech and Language related services
Face related services
Miscellaneous services (Some examples – DeOldify Photos, FB Prophet Forecast, Philosophy Text Generation, Punctuation & Capitalisation Restoration, Real-Time Voice Cloning, Risk-Aware Assessment etc)
Competitors – Ocean Protocol, Numerai, Cortex, DeepBrain Chain, OpenMined.
Partnerships
Singularity x Hanson Robotics
Singularity and Hanson Robotics created a Robotic medical assistant named Grace that can recognize several human emotions and care for patients. Singularity displaying such potential in the growth of AI will surely get the attention of investors along with other AI agencies and platforms, establishing a use case for the AGIX token.
SingularityDAO x NuNet
Singularity is a blockchain-powered AI platform where anybody can buy or sell AI services. Being an AI-based technology Singularity has to process large sets of data which requires an insane amount of computing. NuNet on the other hand can provide this computational power. It won't be wrong to say that Singularity and NuNet are the brains and muscles of Singularity.
Singularity x MUSEVERSE
Museverse is among the various partners of Singularity which aims to bring the worlds of Music and Metaverse together. Museverse is a platform that enables users to interact with musical instruments in the metaverse, conduct and participate in live events and concerts, and a lot more.
The main challenge for SingularityNet will be to make its AI services more consumer friendly. Most of the current services appear to need some knowledge of Python and NoteJs which is quite different from say plugins on WordPress. Without the services being easily accessible to common users, the demand for AGIX is unlikely to rise. But should they find ways to resolve that challenge, SingularityNet could become huge in the next few years. We classify this as a Moderate case for Investment but this could be upgraded.
Read: Fetch.Ai Price Prediction
Will AGIX reach $100?
AGIX SingylarityNet will have to rise 240 times to reach $100. At $100, AGIX SingularityNet's Market Cap would be $121 Billion. If AGIX were to rise at the rate of 25% every year, it would take 25 years to reach $100.
Given that AGIX is a moderate case for investment, the growth expectations appear to be excessive, it is unlikely that AGIX will ever reach $100. However, should 75-90% of the coins be burnt, $100 would be that much more realistic.
SingularityNet Price Prediction 2023, 2025 and 2030
SingularityNet Price Prediction 2023 is $0.835
SingularityNet Price Prediction 2025 is $1.7
SingularityNet Price Prediction 2030 is $5.9
SingularityNet Price Prediction Today
Overall Outlook
Partially Negative
1. Market's Wisdom
Negative
1a. Market Data
Partially Negative
1b. Technical Recommendation
Sell
2. Crowd's Wisdom
Partially Positive
2a. Social Media Buzz
Higher
2b. Social Media Sentiment
Neutral
AGIX Reddit Discussions
Recently AGIX's price went up; hence, let us analyze what the Reddit community has to say about a similar topic.
One user wrote that the recent rally didn't have much weight behind it because nothing has changed in the project's potential in recent times.
While in another similar discussion, the majority of the users wrote that the project is a scam and the rally is a trap. Whereas one user wrote that the prices were rising only because of the hype and the project doesn't have many use cases.
Note: Crowdwisdom360 collates Predictions and data from all over the net and has no in-house view on the likely trends in the Stocks or Crypto Coins. Please consult a registered investment advisor to guide you on your financial decisions.