Stacks Price Prediction 2023: Will STX reach $100?
Stacks (STX) is a blockchain designed to leverage Bitcoin. While innovative, STX may not be a good investment. Check Stacks price prediction.
Latest STX Price
Performance in the Last 12 Months
Last 7 days: -32.6%
Last 1 month: +82.0%
Last 6 months: +46.5%
Last 1 year: -61.8%
Update from Cointelegraph: Stacks faces challenges, including network congestion and increased fees, as well as competition from other projects in different blockchain ecosystems. Furthermore, Stacks has yet to deliver all the functionalities required to support an NFT trading ecosystem. While Stacks has announced a new upgrade to the protocol, only around 1,000 unique active wallets engaged with dApps on Stacks in February. The NFT marketplace, Gamma, also failed to attract considerable users to its platform.
Stacks Price Prediction: Is Stacks a Good Investment?
Stacks (STX) is a blockchain platform that aims to bring smart contracts and decentralized applications (dApps) to the Bitcoin network. The Bitcoin blockchain was simply a store of value, and had almost no practical application, while other blockchains like Ethereum were utilizing the blockchain technology to build Dapps and realize real-life use cases
The Stacks blockchain uses a unique consensus mechanism called Proof of Transfer (PoX), which leverages the security and stability of the Bitcoin network to secure the Stacks blockchain. PoX allows users to mine STX tokens by locking up Bitcoin as collateral, which helps to prevent centralization and encourages more widespread participation in the Stacks ecosystem. According to the STX whitepaper, the reason for choosing the Bitcoin blockchain is to make use of the advantage of Bitcoin's security, stability, and economic power
The STX coin is the native token of the Stacks blockchain, which focuses on building Dapps and smart contracts for the Bitcoin Blockchain. The use cases of STX token are –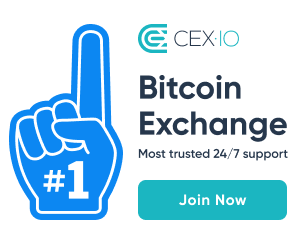 STX tokens are used to execute smart contracts on the stacks blockchain.
Also used to pay the transaction fees on the Stacks blockchain.
The blockchain utilizes a Proof of Transfer mechanism, which allows users to Stack their STX tokens and earn bitcoin rewards.
Overall, while Stacks is an innovative blockchain, it does not appear to be a good case for investment
Stacks Price Prediction: Will STX reach $100?
To reach $100, Stacks will have to rise nearly 300-fold. At $100, STX will have a market cap of $136 Billion. At a growth of 25% every year, Stacks price will take 26 years to reach $100.
Looking at all the data, it is unlikely that Stacks will reach $100. A Burn program that covers 50% of the coins may improve its chances
Stacks Price Prediction 2023-30
Stacks Price Prediction 2023 is $1.6
Stacks Price Prediction 2024 is $1.8
Stacks Price Prediction 2025 is $2.1
Stacks Price Prediction 2026 is $2.5
Stacks Price Prediction 2027 is $2.9
Stacks Price Prediction 2028 is $3.5
Stacks Price Prediction 2029 is $4.8
Stacks Price Prediction 2030 is $6.4
STX Price Prediction Today
Overall Outlook
Neutral
1. Market's Wisdom
Partially Negative
1a. Market Data
Partially Negative
1b. Technical Recommendation
Neutral
2. Crowd's Wisdom
Partially Positive
2a. Social Media Buzz
Higher
2b. Social Media Sentiment
Neutral
Note: Crowdwisdom360 collates Predictions and data from all over the net and has no in-house view on the likely trends in the Index or Individual Stocks. Please consult a registered investment advisor to guide you on your financial decisions.