Stargate Finance Price Prediction 2023-2030: Will STG reach $10?
Stargate Finance Price Prediction: Let us analyze the price predictions for Stargate Finance for the upcoming years. Is it a good investment option? Continue reading to know.
Latest Stargate Finance Price
Stargate Finance Price Prediction: Is STG a Good Investment?
Stargate Finance is a liquidity transfer protocol where the users can transfer native assets across various chains. The platform is known for promoting interoperability and decentralization because it enables the token swap across various blockchains.
Stargate finance network removes various complexities of cross-chain Defi and hence makes it easier for users to transfer assets across various chains and dapps.
STG is the native utility token of Stargate Finance. STG token has a maximum supply of 1,000,000,000 tokens and out of which 168,333,224 STG tokens are already in circulation (which is around 17% of the total supply). The following are the use cases of the STG token:
STG tokens can be stakes to earn rewards in return.
STG token holders can participate in the governance of the platform.
Key Features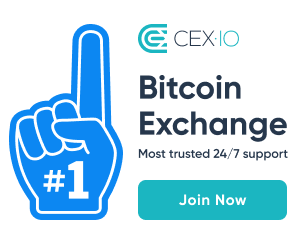 Users can swap their native assets across chains in a ratio of 1:1 and access Stargate's unified liquidity pools.
The platform allows users to move assets across various blockchain networks without requiring any intermediary.
Benefits of Stargate Finance
The platform allows the users to earn stablecoin rewards on each Stargate transfer.
Users can farm their LP tokens in exchange for STG rewards while acting as liquidity providers.
Stargate token holders can stake their STG tokens and receive veSTG in return (which is the platform's governance token).
By providing liquidity to the Stargate network, users can earn a portion of the transaction fees from the token swaps.
The network allows users to maximize their earnings through yield farming.
Overall, considering the use cases and benefits of Stargate Finance, it seems to be a good investment.
Will Stargate Finance reach $10?
To reach $10, the STG token needs to grow by nearly 13.69 times of its current market price.
Furthermore, the STG token reached its all-time high price of $4.2 in April 2022 where it grew by nearly 5.38 times in just one month (i.e., from the lowest price of $0.78 in March 2022).
Therefore, Stargate Finance needs less than 3 months to reach a price level of $1, considering its 5.38 times growth in one month. However, it might take slightly more time depending on the market conditions of the economic factors. Nonetheless, reaching $10 is not a tough target for STG crypto.
Stargate Finance Price Prediction 2023, 2025 and 2030
Stargate Finance Price Prediction 2023 is $1.41
Stargate Finance Price Prediction 2025 is $2.6
Stargate Finance Price Prediction 2030 is $12.49
Stargate Finance Price Prediction Today
Overall Outlook
Partially Negative
1. Market's Wisdom
Negative
1a. Market Data
Partially Negative
1b. Technical Recommendation
Sell
2. Crowd's Wisdom
Partially Positive
2a. Social Media Buzz
Higher
2b. Social Media Sentiment
Neutral
Also Read: Blur Crypto Price Prediction
Where can I Buy Stargate Crypto?
STG tokens can be bought from various centralized and decentralized crypto exchanges such as Binance, Coinbase Exchanges, KuCoin, Kraken, Huobi, Bitfinex, Gate.io, Bitget, Poloniex, Curve Finance, PancakeSwap and Uniswap.
~Charu Taneja
Note: Crowdwisdom360 collates Predictions and data from all over the net and has no in-house view on the likely trends in the Stocks or Crypto Coins. Please consult a registered investment advisor to guide you on your financial decisions.