The Graph Price Prediction: GRT Loses Momentum, GRT Price Prediction 2022 is $0.17
The Graph Price Prediction: Read Our Full Analysis on the Graph Crypto and also check our future price of The Graph.
The latest Price of the Graph is:
The Graph Price Prediction: Today's Outlook
The Graph Price Prediction: Technical Analysis
Graph Price Prediction: Latest Video
The Graph Price Prediction: Related Tweet
Originally tweeted by Crypto Volume (@abnormal_crypto) on June 29, 2022.
#GRTUSDT Bull Alert!

5X Volume
Price: 0.1007
5-min %: 0.2%
Volume: $136,005

#crypto #whale #btc #eth #GRT $GRT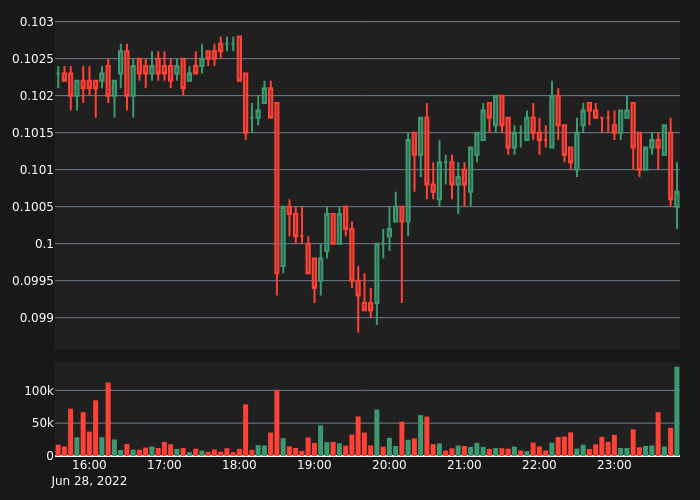 Originally tweeted by Team Professor (@_teamprofessor) on June 28, 2022.
$GRT | Chat chart request | If it manages to hold 0.5 or 0.618 fib has the chance to get back above mid range. 0.1084 break down sends the price to the range lows. #grtusdt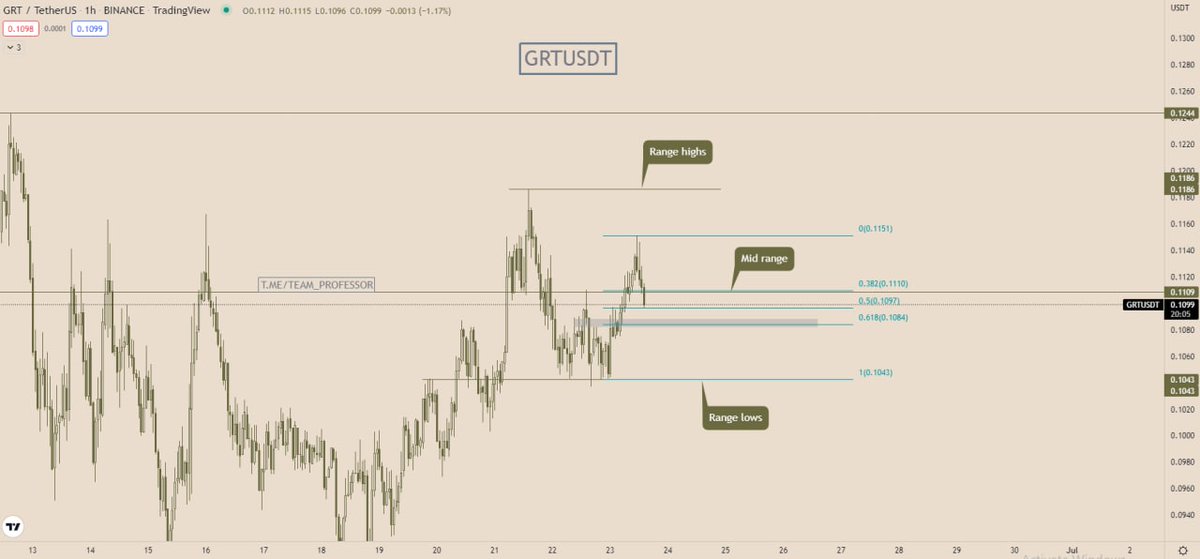 The Graph Price Prediction 2022
Graph
An open-source program called The Graph is used to gather, process, and store data from multiple blockchain apps to make it easier to retrieve information.
The Graph's goal is to assist developers in making better use of pertinent data to boost the effectiveness of their decentralized application. It was first introduced on the Ethereum blockchain (dapp).
In order to enable any application to make a query to its protocol and obtain an instantaneous response, The Graph gathers and analyses blockchain data before storing it into multiple indexes, known as Subgraphs.
Some Facts
The data are processed and passed on to end-users and apps by the Graph users known as indexers and delegators, who offer services to the network.
To guarantee the accuracy of the data secured within its network, The Graph uses its native coin, GRT. Any user who want to execute their functions and get payment from the network, including indexers, curators, and delegators, must stake GRT.
Popular Ethereum dapps like Aave, Curve, and Uniswap employ The Graph. Users who want to stay informed about how The Graph is progressing today should bookmark their official blog.
FAQ
Where can we exchange Graph?
Kriptomat exchange wallet is an easy option where you can easily buy and sell it by navigating the interface and choosing your desired payment option.
What factors influence the price of Graph?
Numerous conventional variables, such as project announcements and advancements, market dynamics, the movement of cryptocurrencies on exchanges, and the state of the economy in general, have a huge impact on the price of the Graph. The quantity of inquiries the protocol handles also has an impact on GRT's price because it affects both the demand for GRT from consumers and the amount of query fees that are consumed.
Note: Crowdwisdom360 collates Predictions and data from all over the net and has no in-house view on the likely trends in the Stocks or Crypto Coins. Please consult a registered investment advisor to guide you on your financial decisions.
Read: Shiba Inu Price Prediction 2022 and 2025