Trust Wallet Token Price Prediction 2023-2030: Can TWT reach $100?
Read our latest Trust Wallet Token Price Predictions 2023, 2025 and 2030
---
Latest TWT Token Price
Performance in the last 12 Months
Last 1 Month: -42.1%
Last 3 Months: +53.3%
Last 12 Months: +117.7%
Trust Wallet Token Price Prediction: What is Trust Wallet Token used for?
Trust Wallet Token is available to trade on various platforms including MXC, and Binance DEX. It can be traded against a variety of cryptocurrencies such as Bitcoin (BTC), Binance Coin (BNB), and Tether (USDT).
The following are the important use cases of the Trust Wallet token:
It can be used as a payment method for various services accepting TWT.
Being a BEP-20 asset, TWT can be used to swap with (or to buy) other crypto assets.
TWT holders can participate in the Trust Wallet's decision-making processes and vote on different updates and features.
It can be used to access various discounts on crypto investments through Trust Wallet.
Trust Wallet Token Price Prediction: Is TWT a good investment?
Trust Wallet supports numerous tokens in different blockchains such as Binance, Tron and Ethereum. Also, TWT holders can have added advantages while using the Trust Wallet. For instance, they can have discounts on various cryptocurrency purchases.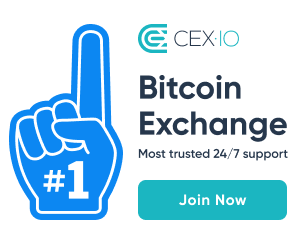 Also, because more people are now switching to non-custodial wallets, wallets such as Trust Wallet and Atomic Wallet Coin have much scope for future growth. It is because the custodial crypto wallets store all the user's data in cold and hot storage which are easier to hack by intruders. It means that their security level is lower compared to the non-custodial wallets, where only users guard their private keys without the involvement of any third party.
Moreover, the recent FTX crash has made people distrust centralized exchanges even more and hence, the use of such wallets has increased in the past week.
However, looking at TWT and its competitor's performances so far, it can be safely said that TWT has performed a lot better compared to its competitor.
What are the distinctive features of TWT that set it apart?
Trust Wallet is absolutely free to use and it facilitates the use of numerous cryptocurrencies.
Trust Wallet has enhanced usability i.e.; its user interface is simple to use.
Users can also play mobile games via this mobile app.
It also offers users to access various decentralized applications and decentralized exchanges.
It suggests that TWT is indeed a good investment option for the medium term, not just because it's non-custodial, but because it also provides a safer option to secure the funds and assets along with multiple use cases.
Also Read: Can Trust Wallet be Hacked?
Trust Wallet Token price prediction- 2023, 2025 and 2030
Trust Wallet Token TWT Price Prediction 2023 is $2.4
Trust Wallet Token TWT Price Prediction 2025 is $4.8
Trust Wallet Token TWT Price Prediction 2030 is $23.1
Can TWT Reach $10?
To reach $10, the Trust wallet token needs to grow by around 5.84, considering its current market price of $1.71.
Furthermore, TWT's all-time high price is $2.65 which it achieved in December 2022, where it grew by 4.14 times in 7 months (i.e., from the lowest value of $0.64 in May 2022). Thus, it grew by around 0.59 times in one month.
Hence, TWT needs a minimum of 10 months to reach $10. However, it will also depend upon the economic market conditions; hence, TWT might need slightly more time to reach that value.
Can Trust Wallet Token Reach $100?
TWT is currently priced at $1.71; hence, it needs to grow by 58.4 times to reach a price level of $100.
As it has shown a 0.59 times growth in one month, TWT needs at least 98 months (slightly more than 8 years) to reach $100.
Now, it might take even more time than calculated to reach that value depending upon the market situation. Hence, we cannot expect TWT to reach $100 in the near future.
Trust Wallet Token Price Prediction Today
Overall Outlook
Neutral
1. Market's Wisdom
Neutral
1a. Market Data
Partially Negative
1b. Technical Recommendation
Buy
2. Crowd's Wisdom
Neutral
2a. Social Media Buzz
Steady
2b. Social Media Sentiment
Neutral
Where Can I Buy TWT Tokens?
Trust wallet tokens can be bought on various major centralized and decentralized crypto exchanges such as Binance, KuCoin, Gate.io, Bitget, MEXC, CoinDCX, PancakeSwap, ApeSwap and Binance DEX.
What is Trust Wallet Token (TWT)
Trust Wallet is a crypto and NFT wallet which is non-custodial and mobile-based. It supports more than 4.5 million digital assets and 65 blockchains. Trust Wallet token is the native cryptocurrency of Trust Wallet. TWT is also a governance token of Trust Wallet, where the users can participate in the decision-making processes of the platform with the use of TWT.
Note that the TWTs can easily be transferred to any wallet and they can be exchanged for other assets. The token is among the first few tokens that were launched on Binance Smart Chain and hence, it required an extremely low fee for the transaction.
The maximum supply of Trust Wallet Tokens was set to 1 billion, out of which 1/4th is already in circulation. The token is based on BSC (Binance Smart Chain) and therefore, backed by a proof-of-stake consensus mechanism.
~Charu Taneja
Note: Crowdwisdom360 collates Predictions and data from all over the net and has no in-house view on the likely trends in the Stocks or Crypto Coins. Please consult a registered investment advisor to guide you on your financial decisions.