Why is Bitcoin Crashing?
Bitcoin and several other cryptocurrencies after reaching an all-time high retreated leading to billions of dollars being wiped from the crypto market. On November 5th Bitcoin hit the all-time high of $68,521, however on Tuesday Bitcoin fell below $60,000 and was trading just over $58,000. It later recovered and currently, Bitcoin is trading just over $59,000.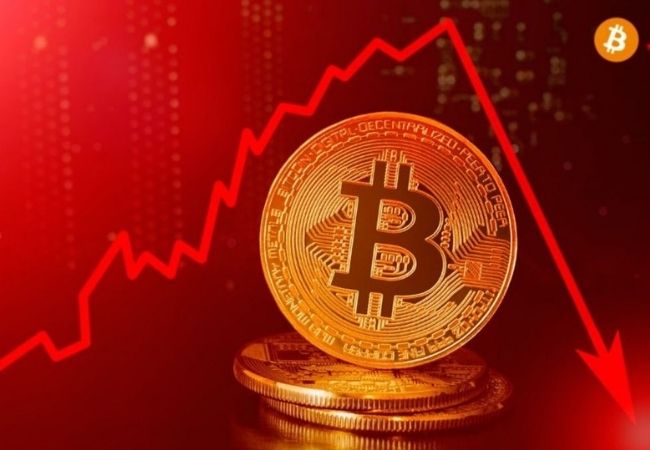 The are multiple factors that may answer Why is Bitcoin Crashing, however, some of the important factors are:
China's Crackdown
China had recently banned all forms of cryptocurrencies. This led to a large-scale crackdown on those hoarding as well as mining cryptocurrencies. The Chinese Government's action led to the crypto crash. But the crash was limited and the market quickly recovered. On Tuesday, China once again reiterated its stand on killing the crypto market in its country. The Chinese government put out a statement saying that it will continue to clean up virtual currency mining in the country.
The move comes as a response to recent energy outrage in China. The Chinese official said that mining of cryptos causes large energy consumption and carbon emission. It has no active impact to lead industry development or scientific progress. He even said that regulating cryptocurrency mining activities has significant meaning in optimizing China's industrial structure, saving energy and cutting emissions, achieving carbon emission and neutrality goals.
2. Pullback by the Investors
Bitcoin has seen regular crashes recently after making a big surge. Many investors look for a quick profit and recently as Bitcoin climbed over $68,000, the crash was predicted. Moreover, the Chinese action created a panic among the investors as they feared other countries may also follow citing an environmental impact. As a result, massive sell of crypto took which led to Bitcoin crashing below $60,000 once again.
Bitcoin Price Prediction: BTC RETREATS to $60K, more PAIN Ahead?
Why is Bitcoin Crashing- WHAT NEXT FOR BITCOIN?
Crypto market has always been volatile and there has been regular crashes as well as surge. The recent pullback of Bitcoin was predicted as Bitcoin saw 7-week rally from 40K to 69K. Therefore, the latest crash can be considered to be a temporary one. As the price falls, more investors jump to buy the dip. This directly aides the price to once again rise.
Bitcoin Analysis for 17th November
Originally tweeted by CRYPTOWZRD (@cryptoWZRD_) on November 17, 2021.
BTC Daily Technical Outlook:
$BTC closed bearish but also tested the support target at $59,500. A bullish reversal will be fantastic for Bitcoin. I'll be following the intraday chart development tomorrow. Bitcoin will lead the Crypto space tomorrow 🤔
Why is Bitcoin Crashing: Crowd's Opinion
BITCOIN CRASH OVER OR JUST STARTING?! (warning)!! BITCOIN NEWS TODAY & BITCOIN PRICE PREDICTION 2021
Why Did Bitcoin Crash?!?