Luna Classic Price Prediction 2023, 2025 and 2030
Read on about the Latest Terra Luna Classic Price Prediction 2023, 2025 and 2030
---
Luna Classic Price Live
LUNC which is the old Terra Luna had outperformed most cryptos since its relaunch in late May. However, LUNC price has struggled after the on-chain Burn tax was implemented in September 2022.
Last 5 Days: +5.6%, Outperformer*
Last 1 Month: -22.9%, Underperformer
Before Burn Tax: +179.9%, Outperformer
After Burn Tax: -53.0%, Underperformer
*vs OKB, Top Performing Layer-1 Blockchain, Last 12 Months
In the year 2023, Luna Classic has fallen -13.6% in the first 79 days of trading, and OKB is up 70.7%.
Is Luna Classic worth holding?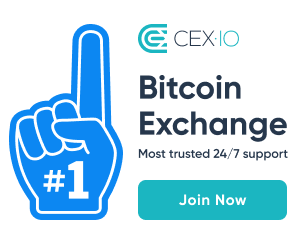 A new status page has been launched. This includes network status and incident reports.
To read about Will Luna Classic reach $1, Click here
Luna Classic Short-Term Analysis First
Technical Summary
RSI Is Sell
Stoch RSI is Overbought
MACD is Neutral
Social Media Buzz is Neutral
Crowdwisdom360 Blended Outlook – Partially Negative (8.30 AM EST, 12.30 PM GMT), Price at 8.30 AM EST, $0.0001345 [March 19th], Actual: Negative (-2.9%)
Crowdwisdom360 Blended Outlook – Neutral (8.30 PM EST, 12.30 AM GMT), Price at 8.30 PM EST, $0.0001306
Predicted Range for the Day: 0.0001284 to 0.0001374
Assessing the Investment Potential of Terra Luna Classic (LUNC)
Terra Luna Classic, formerly known as LUNA token, was launched in May 2022 after the crash of Terra Foundation's UST (Stable Coin). In an effort to compensate customers, Terra Foundation launched a fork called Terra LUNA (2.0) blockchain and Token. LUNA token was rebranded as Luna Classic or LUNC, and much of the control was handed over to the LUNC community. The newer LUNA 2.0 token retained the original symbol $LUNA.
While awareness of Luna Classic is moderate, it is backed by a strong community, and their involvement has been integral to the coin's revival. Luna Classic has some use cases, but there aren't too many apps being developed on Terra Classic's blockchain. The top active projects on Terra Classic include Terra Swap, Metagloria NFT, Eris Protocol, Terra Rebels Moonshot, and P2P Lunc Dispute. The Luna Classic Community claims an expanding ecosystem that includes Terra Swap DEX, Luna Punks NFT, Pulsar Finance, Atomic Wallet, Loop, TFM, Hermes Protocol, etc. Many of these are not active on Terra Classic.
At the moment, aside from community and an aggressive burn program, there is little to differentiate LUNC from other tokens. While this is a good starting point, it is not enough to warrant a great case for investment. LUNC is currently in the middle of tech improvements and upgrades, which could classify it as a moderate case for investment. Terra Luna Classic heavily depends on the community to continue its success, but it needs other investors to move the price higher. For that to happen, the Terra Luna Classic blockchain will have to host a variety of apps and improve the lives of consumers and businesses.
Luna Classic Price Outlook: Factors that will play a role in 2023
Macroeconomic- As per the latest report, the CPI index increased to 6.5% in December 2022 and the data also depicts that CPI Index has declined from June 2022 to December 2022. Also, inflation is expected to remain hot this year. Therefore, these factors can determine LUNC's price in 2023.
Luna management- There is new leadership under former developers that could turn this around
Competition- LUNC was unable to outperform LUNA 2.0 and ETH for the past 3 months. To regain its position, it needs to give tough competition to these cryptos this year.
Use case expansion- The original LUNA was a major player in the DeFi space with Billions of Dollars of Total Value Locked. The current LUNC ecosystem is thin or non-existent. DApps are beginning to come on board but at a very slow pace. There isn't much to differentiate itself from other cryptocurrencies either.
Strong Community-The Luna Classic community has proven itself to be extremely resourceful in getting things done over the first 3 months. However, the excessive focus on Burn and staking is unlikely to help Luna Classic.
Luna Classic News Updates
$LUNC v1.0.5 goes live. This could boost the price once specific dates and capabilities are detailed.
---
---
4 Reasons to Sell Luna Classic
Emerging Tokens: Numerous Tokens are improving use cases and are better funded and organized than Luna Classic. Example: Aptos or SingularityNet. The returns are way better and the hassles lower
Post Burn Struggle: Ever since Burn was implemented, LUNC has consistently underperformed other coins. While it is fair not to attribute it to Burn alone, the fact is also that many of the other Tokens have hardly done anything of value during the same period but gained on account of Market Level Pumps
Developments don't guarantee Success: Even if Ed Kim's Dev plans are implemented, LUNC still needs to attract the best Dapps and Creators on the blockchain. It will be extremely difficult given the intense competition at the moment. Ethereum, Polygon, Immutale, Tron, BSC, Solana, etc are better placed given that they are better organized than Luna Classic
Community Conflict: Unlike the Shiba Inu community, the LUNC community is constantly in Strife. This has a direct impact on the blockchain itself. LUNC is also reliant on a few developers who may or may not hang around to complete the job. The risks are relatively higher than other Tokens.
Luna Classic Price Prediction 2023, 2025 and 2030
LUNC Price forecast estimates are a function of various analyst opinions. These estimates are based on certain assumptions
The recent performance of Luna Classic
Coins likely to be burnt through on-chain Burn Tax
Improving macroeconomic conditions
Execution of plans
Partnerships will further contribute to a rise in price over the next 3-6 months
To read about Terra Rebel's plans of action for Luna Classic, click here
The macroeconomics picture is likely to improve in the second half of 2023 and the community may begin to roll out many of the discussions currently underway. Both of these could push LUNC prices significantly higher in 2023.
Major risks: Disintegration of the Community
We expect Substantial improvement in both coin dynamics and macroeconomics in 2025. This should drive the price of Luna Classic significantly higher. But Regulatory headwinds could keep the price rise in check.
Major risks: Significant increase in regulation
We anticipate 2025-30 to be the golden era for Blockchains while also facing cyclical economic winds. Still, LUNC could rise significantly higher by 2030.
Major risks: Serious economic crisis.
Luna Classic Price Prediction 2023 is $0.000187
Luna Classic Price Prediction 2025 is $0.000447
Luna Classic Price Prediction 2030 is $0.00304
---
Top 5 Most Read Articles on CrowdwisdomLive
Will Bitcoin reach $100k in 2023?
---
LUNC Price Forecast: FAQs
Does Luna Classic have a future?

We typically tend to be pessimistic about Tokens that don't have use cases. Luna Classic is one of those Tokens. However, the intense community engagements make Luna Classic different. The recent proposals passed and implementation gives investors hope that this Token could recover at some point in the future. So at the moment, we won't rule out Luna Classic and actually, go out and say that Luna Classic does have a future. That future is hazy at the moment but efforts on to clear the haziness.
Will Luna Classic become worthless?

There is no evidence at the moment that Luna Classic will be worthless.

The price or worth of cryptocurrencies including LUNC depends on various macro and micro economic factors such as Use cases, inflation, and liquidity. There is enormous potential for the Token to have real-life use cases. Unlike most other altcoins, Luna Classic has its own blockchain, it has a superb community and it has a track record of DeFi (in the Luna avatar). Lastly, LUNC's worth is also dependent on the number of coins burnt in the future. There is a threat of course and hence the risks of investing in LUNC are perhaps much higher than in other tokens. Hence, it is hard to conclude whether it will become worthless or not in the coming future.
Luna Classic Price Projections: Impact of Burn Program
What is a Burn Program?
Purpose: Burn programs are often launched to influence token prices to rise quickly or to prevent a rapid fall in Token prices. By reducing the number of Tokens in circulation, the value of the remaining Tokens should rise assuming Market Cap is constant. There are a variety of burn programs but most eventually involve sending tokens to an address with no known private key.
Do Burn programs have an impact on price? The announcements of new burn programs often tend to positively impact price. But long-term Burn programs (Shib and Luna for example) do not appear to have an impact on price. For example, the Luna classic on-chain tax has had no visible impact on price and while Luna classic outperformed Luna before the Tax was implemented, both the tokens are underperforming after the tax was implemented. The other issue is that many of these Burn programs are not linked to the minting of new tokens and therefore the purpose of reducing the Tokens themselves is not met.
The recent Luna Classic community decision to cut down on Minting is helpful and would enable Burn to have a real impact in the long run (1-2 years).
LUNC community members proposed increasing Burn tax rates again
Some community members are not in favor of reducing taxes and suggest alternative approaches, such as applying a smaller tax or increasing utility.
Some community members believe that the decline in volume was due to the initial hype of the project coming to an end, and not because of the tax rate.
LUNC Burn Updates
A total of 48,600,766,213 LUNC tokens have been burnt to date, which is around 0.82% of the total token supply.
Where can I buy LUNC?
Luna Classic can be bought on numerous major centralized and decentralized crypto exchanges including Binance, KuCoin, Kraken, Gemini, OKX, Huobi, Gate.io, Bybit, Uniswap, and PancakeSwap.
Note: Crowdwisdom360 collates Predictions and data from all over the net and has no in-house view on the likely trends in the Stocks or Crypto Coins. Please consult a registered investment advisor to guide you on your financial decisions.
The Author does not own a position in this cryptocurrency