Will Sandbox Reach $100, $10, and $1000? Sandbox Price Prediction 2023, 2025 and 2030
Will Sandbox reach $100? Read on
---
Latest Sandbox Price
Sandbox performance for the last 12 months
Last 7 days: -18.9%
Last 1 month: -39.0%
Last 6 months: -46.6%
Last 1 year: -81.6%
Sandbox Latest News
Sandbox has announced its collaboration with AIMC for the purpose of bringing Attorney Woo (a K-drama) to the metaverse.
Is Sandbox a Good Investment?
Sandbox is a metaverse-integrated Game-Fi platform. It consists of a diverse 3D virtual world with tools for users to create any structure they wish. Users can earn rewards by playing the games hosted within its ecosystem. Users can purchase land and develop it into structures.
Members of the Sandbox can collaborate to build complexes, buy land and create digital worlds for others to utilize. Digital landowners on Sandbox can monetize their digital assets by renting them out to others or charging users for visiting the facilities.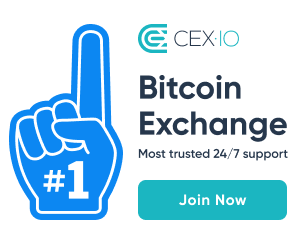 SAND is the native token of Sandbox. It is an ERC-20 token used for all ecosystem transactions and interactions.
Sandbox is a Metaverse gaming ecosystem where users can create and monetize in-game assets and experiences. There are 3 features in the sandbox – VoxEdit which enables users to create 3D objects, Marketplace where one can publish and sell their assets and Game Maker which enables users to create 3D Games for free
The game uses the ERC 115 Token system which therefore enables both Fungible (Like a Cryptocurrency) and Non-Fungible Tokens (Like a Work of Art)
However, for the purpose of Cryptocurrency SAND, The Sandbox uses the popular ERC-20 standard. The Sandbox like every Metaverse operates like a tiny country where any commercial activity will need the SAND Cryptocurrency. Whether it is to play games, buy avatars, or equipment. The success or failure of SAND will depend on how many users come on board the Sandbox and buy and sell services in the Metaverse.
There is 1.5B SAND in circulation and the Market Cap is over 1 Billion.
Use Cases of Sandbox
Sandbox has developed into one of the Metaverse's most well-known projects. However, due to extreme crypto market conditions, the metaverse gaming industry is struggling lately. However, there are chances of the metaverse gaming industry regarding its mojo and more players flocking back to play their favorite games.
One of the best ways to increase the user base for Sandbox will be to increase its use cases. The metaverse gaming platform partnering with different brands builds its use case profile. The Sandbox team has secured 50+ partnerships to develop content on the platform.
Brands like Shaun the Sheep, dApp game studios like Dapper Labs (CryptoKitties), investors such as Square Enix (Final Fantasy, Tomb Raider), and gaming brand ATARI (Rollercoaster Tycoon, Pong) have partnered with Sandbox to build their dApps.
Apart from these Sandbox has succeeded in getting into multiple different partnerships. These include the top bank in the world like HSBC, which bought some Sandbox land. Esports franchise FaZe Clan also has a presence in The Sandbox.
Apart from these brands, famous personalities like skateboarder Tony Hawk, former tennis star Ana Ivanovic, and PSG soccer star Marco Verratti also have their presence on the Sandbox.
How is Sandbox Different from the Rest of the Metaverse Gaming Platforms?
Sandbox not just serves as a gaming platform but also provides users to buy, sell, rent digital land, and be rewarded.
On Sandbox, users can create their independent Games and Generate revenue. Sandbox offers a set of tools made to make it easier for players to engage in encounters across the metaverse. Users are free to create their 3D gaming environments and digital objects based on their ideas.
Apart from this Sandbox has a very talented team working to make Sandbox one of the best metaverse platforms.
There are over 1,000 highly engaged creators and members from Korea and Sandbox is in an official partnership with SBS Seoul Game Academy.
Who are the Competitors of Sandbox?
The metaverse gaming industry is now overcrowded. Companies like Meta, and Tencent are gradually entering the metaverse gaming world.
The success and popularity of The Sandbox are closely related to the success of SAND. This mutual relationship will only grow as the game could become a cornerstone in the gaming entertainment Industry.
Decentraland
Mona
Bullieverse Island
Vault Hill
Highstreet, etc.
As of October 2022, Decentraland has reported greater than 56,000 monthly active users, while the number of monthly active players in the case of Sandbox is more than 200,000. To use Sandbox, users have to pay a fee of 5% SAND, which goes to a foundation to help artists and creators. On the contrary, Decentraland charges a fee of 2.5% MANA, which goes to the DAO to manage its virtual world.
Also, unlike its competitors, Sandbox has more robust opportunities to offer gamers because it is always more focused on game development and not just creating art and wearables (in the case of Decentraland).
Though Sandbox has a lot to offer to gamers in terms of the gaming environment and is indeed overperforming its competitors at the moment, it certainly needs much time to reach a value of $10. Looking at its current value of $0.57, it's not too soon to reach $10. As of now, when the economy is not performing very well, people are not spending much on non-essential services (such as gaming). Once the economy recovers, more people will start spending on leisure activities and eventually, Sandbox will get more players.
Another factor to look into is the NFT gaming industry. The NFT market is growing at a tremendous rate since 2020. For instance, data suggests that the size of the NFT market in 2020 was $232M and it reached a value of $22B by 2021 only. Furthermore, reports suggest that the NFT market will grow at a CAGR (Compound Annual Growth Rate) of 23.9% till 2028 while NFT Gaming Market will grow at 32.5% CAGR in the next 5 years (till 2028). The growth in NFT Gaming Market is indeed a piece of positive news for Sandbox and its competitors.
Will Sandbox reach $10?
Price movements are always one of the crucial factors to determine and predict the price of crypto. Below is attached SAND's all-time graph and we can see that the coin peaked at $7.53 in November 2021.
SAND's price in August 2020 was $0.051, meaning that it took 15 months for Sandbox to reach its all-time high price of $7.53. Note that, it was almost 99% growth from the beginning to its all-time price.
Keeping in mind, its current price of 0.57, we can safely say that SAND's price has declined by 92% in just 12 months.
To reach a value of $10, SAND needs to grow by 94.3%. Considering a growth rate of 99% (which SAND showed to reach its all-time value) which it completed in mere 15 months, we can say that it might take another 14 months to reach a value of $10. However, it is not the only factor to consider.
SAND needs to grow by 92% to reach its all-time high value of $7.53. Sandbox went from 0.066 to 7.5 in just 6 months and lowest in the next 6. It is trending downwards for 3 months again. Considering its growth rate of 99% in 15 months, it can reach that value again in the next 13 months. It will need one more month to cross its all-time high and reach $10 if it continues to grow at a similar pace.
Also Read: Sandbox Price Prediction
Will Sandbox reach $100, $1000?
Looking at its current market price, SAND needs to grow by 99.4% to reach a value of $100. If Sandbox continues to grow at 1.98 folds in 15 months, as it did till 2021, it will reach $100 in less than 16 months.
To reach a level of $1000, SAND requires to grow at a rate of 99.9% keeping in mind its current price of $0.57. If it can grow at a rate of 99% in 15 months, then it can certainly grow by 99.9% in nearly 16 months.
The condition here is that it should grow at a rate of 99% in 15 months as it did in past to reach its all-time high value.
Sandbox Price Prediction 2023, 2025 and 2030 (Aggregated)
Sandbox Price Prediction 2023 is $0.832
Sandbox Price Prediction 2025 is $1.8
Sandbox Price Prediction 2030 is $8.6
Sandbox Price Prediction Today
Overall Outlook
Neutral
1. Market's Wisdom
Neutral
1a. Market Data
Partially Negative
1b. Technical Recommendation
Buy
2. Crowd's Wisdom
Neutral
2a. Social Media Buzz
Steady
2b. Social Media Sentiment
Neutral
Why is SAND going up?
The current market price of the SAND token is $0.46 and is hiked by more than 13% in just one day. The sudden and positive increase in the crypto price is indeed a good indicator for the crypto market this year. However, let us try to find out the reason behind this increase in SAND's price.
Recently, Sandbox announced that Game Maker 0.8 will be coming soon with the following features:
New gameplay features for multiplayer.
Audio and video streaming.
Equipment supports in social hubs.
New visual effect features.
These latest upgrades can be one of the contributing factors behind the increased price of SAND over the past day. However, there could be another possible reason for the same as well which is the latest employment report by the U.S. Bureau of Labor Statistics.
The report says that non-farm employment has increased by 223k in December 2022 and the unemployment rate fell to 3.5%. But, as per the previous data, the growth in employment is slower when compared to the growth in November 2022, which could mean that the tightening of liquidity might be working.
Moreover, it could also mean that it may have some impact on Fed interest rates, though no hike at all in Fed interest rates is highly unlikely. Therefore, it is certainly positive news for the entire crypto market including Sandbox.
Also Read: Enjin Price Prediction
Sandbox Price Prediction 2023: How to Invest In SAND?
Sandbox is one of the famous Metaverse tokens. The coin became popular among investors in 2021. However, in 2022 the price of Sandbox is yet to show an upward trend. Here is how you can invest in Sandbox:
Finding a crypto exchange that sells Sandbox coin
Create an account with the Exchange
Verify your identity
Fund the Wallet
Make the Purchase
A few of the important exchanges offering SAND are:
Coinbase
Binance
eToro
SoFi

Kraken
Wallets for Sandbox
Ledger
Trezor
Math Wallet
Trust Wallet
Safepal
Binance Chain Wallet
~Charu Taneja
Note: Crowdwisdom360 collates Predictions and data from all over the net and has no in-house view on the likely trends in the Index or Individual Stocks. Please consult a registered investment advisor to guide you on your financial decisions.