Will Shiba Inu reach 1 Cent? Yes, in the next few years
Will Shiba Inu reach 1 Cent?
Can Shiba Inu reach 10 Cents?
Shiba Inu price is likely to reach 1 cent in 2046 assuming that the price will increase 30% every year as well as ensuring that 1-2% of the coins are burnt every year.
Shiba Inu price is likely to reach 10 cents in 2049 assuming that the price will increase 30% every year as well as ensuring that 1-2% of the coins are burnt every year.
The Shib community is one of the most well-organized communities in the cryptocurrency market driving the cryptocurrency towards delivering more value to users and not remaining a meme coin. A big area for the community is given that in the year 2021, Shiba Inu had risen 60 times in 6 months, Can Shiba Inu reach 1 cent?
At the current price, Shiba Inu has to multiply itself 840 times to reach 1 cent.
Will Shiba Inu coin reach 1 cent? Why it is possible
A market cap of $6.81 Trillion may sound crazy today but not if it was 20 years from now or later. With burns of 2-3% a year, this can even be faster and the market cap requirements could be much lower. The real question is what are the 3-4 factors that could drive Shiba Inu towards 1 Cent
Organized and High-Quality Leadership: While this may not be such a requirement for Bitcoin, Shiba Inu needs vision, oversight, and execution. Vitalik Buterin for example.
Execution of Plans: The core of what makes Ethereum such a successful cryptocurrency is a solid blockchain framework and widespread use which in turn drives demand for Eth coins. Shiba Inu has numerous plans whether it is their own Layer-2 Block Chain, A Metaverse, or the latest plan to launch a Stable Coin. Implementing these will need massive execution capability because each in itself is a company on its own.
Sustaining current momentum: Shib is already well organized as a community, leads in payment adoption, and continues to Burn at a steady pace.
Watch: Can Shib Reach 1 Cent Realistically?
Can Shiba Inu reach 1 cent? When will Shiba Inu reach 1 cent?
| | |
| --- | --- |
| Price as of August 10th | $0.000012 |
| How Many Times SHIB Needs To Multiply To Reach 1 Cent? | 840 |
| Market Cap as of August 10th | $6.79B |
| Market Cap at 1 Cent | $5.62 Trillion |
| If Shib were to rise 30% a year, years to reach 1 cent? | 26 Years |
| If Shib were to rise 30% a year and also Burn 50% of the Coins | 13 years |
Will Shiba Inu reach 1 cent? Shiba Inu Performance 2022
| | |
| --- | --- |
| Shiba Inu | Gain/Loss |
| Last 5 Days | +4.8% |
| YTD | -63.6% |
| Dogecoin | |
| Last 5 Days | +5.9% |
| YTD | -59.6% |
| Bitcoin | |
| Last 5 Days | +2.5% |
| YTD | -51.0% |
Can Shiba Inu reach 1 cent?
Yes, Shiba Inu price can reach 1 cent in 13 years if the crypto rises at an average annual rate of 30% and the community can burn 3-4% of the coins in circulation every year.
Can Shiba Inu reach 10 Cents?
| | |
| --- | --- |
| Price as of August 10th | $0.000012 |
| Market Cap as of August 10th | $6.7 B |
| Market Cap at 10 Cent | $55.0 Trillion |
| If Shib were to rise 30% a year, years to reach 1 cent? | 53 Years |
| If Shib were to rise 30% a year and also Burn 50% of the Coins | 27 years |
Read about Bitcoin Price Prediction here
Shiba Inu 1 cent: Understanding Market Cap Implications
Shiba Inu price will reach 1 cent only if Trillions of Shiba Inu Coins are Burnt and Shiba Inu will be able to execute its plans around Shibarium, Shibverse, etc. There are other challenges –
At a $0.01 price, the market cap of Shiba Inu will be roughly $5.4 trillion, which is approximately 30 times more than Ethereum itself, on whose blockchain it is dependent. The market cap will be 2 times more than Apple (AAPL) and 5 times more than Tesla (TSLA), 15 times more than Bitcoin.
If Shiba Inu price reaches 1 cent with a market cap of $5.3 trillion, it will be more than what the US government raises in annual taxation ($4 trillion). To meet the $0.01 target, a significant number of SHIB coins will have to be burnt.
Shiba Inu Price Prediction 1 Cent
According to our latest Shiba Inu Price Prediction, Shiba Inu price is likely to rise to 1600% by the end of 2030. But if the growth were to increase to 50% per annum and burn were steady at 3-4% per annum, SHIB could reach 1 cent by 2030
Will Shiba Inu Coin Reach 50 Cents?
Will Shiba Inu reach 1 cent by 2025?
To reach 1 cent by 2025, Shiba Inu price will have to
Rise by 10-fold every year for the next 3 years
Rise by 5 fold every year for the next 3 years and also burn 20% of coins every year during this period
Rise 2 fold every year but burn 99% of the coins
Read Robinhood Crypto Wallet Review Here
Can Shiba Inu reach 1 cent? Impact of Shiba Inu Burn
Burn involves sending coins to a 'dead' wallet.
Many Shib tokens need to be burned to reduce the Tokens in Circulation. In theory, this should increase the value of each remaining coin. Every day several million coins are burned but the burn rate is very low. On the 14th of February, a burn party was organized to burn millions of Shib Tokens.
Can Shiba Inu reach 1 cent? The lack of own Blockchain
Cryptocurrencies like Bitcoin and Dogecoin have their independent blockchain and are standalone currencies, they have a mining system, backed by thousands of mining computers that are keeping the system alive and running. But SHIB is an ERC-20 token-based cryptocurrency similar to Binance Coin and Tether.
The problem with this is, unlike Ethereum, there is no demand for Shiba Inu at the moment (beyond payments) as there is no blockchain that consumers and businesses can use. Typically using blockchains involves paying a fee in the native cryptocurrency.
Originally tweeted by ♛Gossip Shib♛ (@GossipShib) on July 29, 2022.
Shytoshi Kusama – about $SHIB Ecosystem future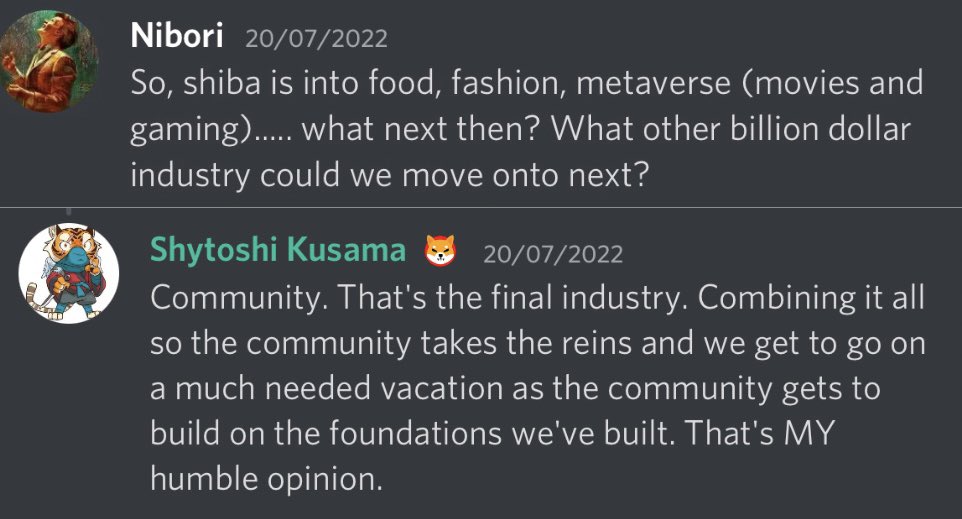 Will Shiba Inu Reach 1 Cent: Last One Year Rise and the Responsible Factors
On Paper, Shiba Inu has risen 403x in the last year. There are various factors which are listed below:
The Shiba Inu came into the limelight since its launch as investors were looking for the next bitcoin (BTC) to invest in, but the real push was in May when it rose 2405% in just a span of three days and hit a fresh peak of $0.0000388 on 10th May. The rally was primarily due to an interview with Elon Musk where he termed DOGE as a "hustle", which triggered a sell-off in DOGE and fresh buying in SHIB.
The prices of meme tokens are so reactive to Elon Musk's tweets that they jumped after the Tesla CEO tweeted a photo of a Shiba Inu puppy in a Tesla vehicle on 4th October. Other similar currencies like Dogecoin and Shiba Floki (FLOKI) had met a similar fate.
In late November, a couple of positive news like a listing on the Kraken exchange and an announcement by e-commerce retailer Newegg that it will accept SHIB as payment buoyed the price. Another positive factor is the appointment of gaming veteran William Volk.
On 8th December, Shiba Inu revealed that a strategic work-for-hire contract is signed with Playside, the Australian video game developer. The plan is to develop a multiplayer Collectable card game. Luckily, on the same day of exchange Bitstamp announced to list SHIB, the following day on its platform. These factors contributed to taking the upside of the price.
Will Shiba Inu Reach 1 Cent: Factors Against Shiba Inu
Shiba Inu's price is changing slightly over $0.000010 and is following the crypto market trend which fell below the $1T market cap. Bitcoin is also trading southwards, down by almost 3%.
Whales: Shib price in the past has been mostly driven by the Whales. The Whales have come to the rescue of Shiba on many occasions. This time, the whales seem to have deserted Shib and allowed the price of SHIB to free fall. However, one data shows that SHIB is the biggest altcoin or the favorite altcoin among the ETH whales.
YTD Performance: Crypto market is down and almost all the cryptos are lower and this has been the case since January 2022. But what is more concerning is that SHIB is one of the worst-performing crypto this year. SHIB has lost nearly 70% of its value this year.
Technicals: The technicals have also worsened for Shiba Inu, hinting at SELL
Will Shiba Inu reach 1 cent? The lack of Long-Term Shib Holders has halted the Rise of Shiba Inu
The Shib Army along with different independent organizations have been putting an effort to burn a large number of Shib tokens. However, their effort is proving insufficient as there has been very little change in price after every burn.
The main reason behind this lack of a good number of long-term Shib holders. As per the data by IntoTheBlock 75% of Shib holders are within a 1-12 months time frame while 3% of the SHIB holders are less than 1 month old. There are 22% of SHIB holders older than 1 year as of now as per the data.
Will Shib reach 1 cent?: Why Shiba Inu Should be Part of Your Long-Term Investment
The lack of long-term Shib token holders has been a major roadblock in rising of Shib Inu's price. Shiba Inu is down by over 70% this year, yet it is advisable to have Shiba Inu as a part of a long-term investment.
There has been news of Ethereum whales purchasing Shiba Inu tokens in bulk. Whales are the ones who own a great deal of cryptocurrency. If the ETH whales are shifting to Shiba Inu, it is evidence of increasing trust for the Shiba Inu ecosystem.

The fact that Shib Inu developers are transforming Shiba Inu into more than a "Meme Token" is attracting the big whales towards it. This year, Shiba Inu is believed to launch a layer-2 scaling solution and also enter the metaverse world.

The growing acceptance of the Shiba Inu token as a mode of payment can be considered as the other reason why one should have a Shib token in their crypto wallet for the long term.
Will Shiba Inu Reach 1 Cent? Conclusion
Shiba Inu 1 cent is a realistic possibility under the conditions that it could take a couple of decades and Shib is able to execute its plans during that period. Our concern is that the Shib leadership appears to be trying to do many things at the same time and following a 'flavor of the season' approach. The effort could be equal to doing what Polygon, Decentraland, and Luna are all trying to do in a single company. It is a herculean task!
Vineet Agarwal
Note: Crowdwisdom360 collates Predictions and data from all over the net and has no in-house view on the likely trends in the Stocks or Crypto Coins. Please consult a registered investment advisor to guide you on your financial decisions.