Wrapped Luna Classic (WLUNC) Price Prediction: Should You Buy WLUNC?
The latest Price of WLUNC:
What is Wrapped Luna Classic, $WLUNC/ WLUNA?
WLUNC is an ERC-20 Coin wrapped around Luna Classic $LUNC. To understand Wrapping, read on.
Wrapped Cryptocurrencies are a way to be able to use a Cryptocurrency outside the blockchain they were meant for. For example, $LUNC or Luna Classic is meant to be used on the Terra Blockchain. Wrapped Luna Classic $WLUNC on the other hand is an ERC-20 Token and can be used on the Ethereum blockchain. Wrapped Cryptocurrencies follow the price of the Cryptocurrency they are wrapped with and are backed by an equivalent value stored in a digital locker. Wrapped Luna Classic is wrapped to the Terra Luna Classic cryptocurrency and can be used on the Ethereum Blockchain.
1 $WLUNC = 1$LUNC
What are Wrapped Tokens?
Wrapped tokens are assets that can be used with a similar value to native tokens. However, wrapped tokens allow traders to use the assets on another blockchain different from the native blockchain. In other words, the wrapped tokens are pegged to the value of the native token.
For example, WBTC is a wrapped token of BTC and has the same value as that Bitcoin. However, WBTC is available as ERC-20 and TRC-20 tokens. This makes WBTC tradeable on both Ethereum and Tron blockchains.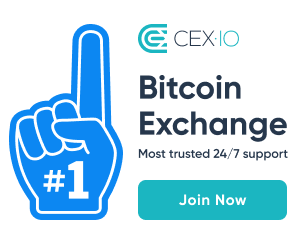 How does Wrapped Tokens Work?
Wrapped Tokens have a similar value as that native token. However, for using Wrapped tokens a process known as minting is used. Here is the process f using Wrapped tokens:
To use a Wrapped token, a native token is sent to the custodian who stores it in the digital vault.
Once the native token is added to the digital vault, the process known as Wrapping comes into play.
The Wrapped asset with the equivalent value of the native asset is minted.
The minted asset can now be used in any blockchain as the asset is minted using a smart contract.
What are the advantages of Using Wrapped Tokens?
The advantages of using Wrapped tokens are:
Wrapped tokens promote interoperability between the blockchains.
The interoperability helps the traders reap the advantage of the blockchain on which it is used.
The advantages include:

Faster transaction
Lower fees
Monthly Performance (Last 6 Months)
July 2022: -74.1%
August 2022: +211.3%
September 2022: +90.8%
October 2022: –24.7%
November 2022: –43.2%
December 2022: +4.5%
Also Read: Will Luna Classic reach $1? Luna Classic Price Prediction 2023, 2025 and 2030
Wrapped Luna (Classic) Price Prediction 2022, 2025, 2030
Read: Best Cryptocurrency to Invest
To Understand why WLUNA is trading lower and not rising over the last few days, continue reading, else, skip to the table of contents
Wrapped Luna Classic WLUNA/WLUNC price movements are completely dependent on the price movements of LUNC – Luna Classic
Luna Classic is more or less a community-driven cryptocurrency and therefore price movements are dependent completely on the activities of the Community
Over the last 4 months, the LUNC community has organized itself quite well and has taken de facto control (not full control) of the Luna Classic Crypto
Every time the LUNC community accomplished something significant, prices moved higher. Eg: Initial round of burn, the appointment of validators, some control of the blockchain, or implementation of an on-chain burn tax
Over the last few days and weeks, no initiatives have surfaced in the Community that could have a significant impact on price. Given the LUNC has run up quite a bit over the last few months, it is natural for some profit taking
WLUNA/ WLUNC Wrapped Luna Classic will trade higher if there are attractive initiatives within the community.
Will Wrapped Luna Reach 1 Dollar?
Though Wrapped LUNA Classic has previously reached above $100, it is currently priced at $0.00016. It means that WLUNC needs to grow by 6,250 times to reach a price level of 1 dollar.
Also, WLUNC reached the highest price of $0.00026 in November 2022, where it grew by 1.44 times in one month (i.e., from the lowest value of $0.00018).
Therefore, WLUNC needs at least 4,340 months (nearly 361 years) to reach 1 dollar.
However, it can achieve that price even early if it increases its utility in the coming years.
Can Wrapped Luna Reach $10?
Considering that reaching $1 is a tough target for Wrapped Luna, $10 is definitely an impossible target to meet. Let us analyse.
To reach $10, WLUNC needs to grow by 62,500 times, considering its current price of $0.00016.
As it grew by 1.44 times in one month to reach its all-time high value (as discussed above), WLUNC needs a minimum of 43,402 months (nearly 3,616 years) to reach a price level of $10.
Thus, reaching $10 is a practically impossible target for Wrapped Luna unless it increases its utility in the future.
Should you buy Wrapped Luna Classic Wlunc?
At the moment, it is not advisable to buy Wlunc
Wlunc is wrapped with $LUNC or Terra Luna Classic
Luna Classic has risen by nearly 700% over the last 3 months
Community activities of LUNC are sustaining the cryptocurrency at the moment
The Luna Classic Community has made progress on Burn but limited progress on how the cryptocurrency will evolve going forward
The right time to purchase WLUNC will be when the community or Terra foundation makes progress in the direction of the cryptocurrency
How to Buy WLunc Coin?
Limited exchanges have listed WLunc coins for trading. To buy a Wrapped Luna coin you need to register with one of the exchanges offering WLunc coins and where you can convert fiat to crypto. The exchanges offering WLunc coins for Trading are Poloniex, Blockchain.com, StellaSwap, CronaSwap, and CODEX.
CRO Price Prediction: Cronos likely to rise 3 fold by December
Note: Crowdwisdom360 collates Predictions and data from all over the net and has no in-house view on the likely trends in stocks or coins. Please consult a registered investment advisor to guide you on your financial decisions.