Self-Quarantine to Hospital Quarantine in India: A Doctor's Story
Self-Quarantine to Hospital Quarantine in India: A Doctor's Story
By Dr.Niteesh Bharadwaj @nitsoccer Pediatrician .
Day 1 to Day 7 – Both asymptomatic with home Quarantine in India measures (returned from Maldives)
Check out GOI home page for Home Quarantine Rules

Day 7-I developed mild sore throat. No fever or red flag signs( Stayed cautious)

Day 8-Wife develops rhinorrhea, intermittent cough, mild discomfort while breathing (mild wheeze) past H/o Wheeze. Being a Medico myself, though it was probably just some allergic bronchitis which did improve after Inhaled bronchodilator, we discuss, decide to take no chances and went to get tested (H/O Travel +)
Difficult decision nonetheless safest one!
Visited the Rajiv Gandhi Chest Institute, Bengaluru today morning (29.03.2020) for testing.

Testing procedure is pretty simple.

Gate 1 Desk: Basic demographic details taken and a form filled.

Registration counter: Got an OPD file

Gate 2 Desk: Consultation by Pulmo PG. Detailed history taken. Advised COVID-19, H1N1 testing for both of us + CXR for wife.

Gate 3 Desk: Some more details filled. Vitals check. All normal. Testing lab : Nasal swabs and Throat swabs taken(?Flaw-They used a cotton tip swab & not polyester)
As of now, the 2019 nCov for RTPCR report is available after 3 days in Bengaluru! Hence, we were asked to get admitted to a Quarantine Hospital for 3 days till we get our report (Good decision by the Govt) though it was personally discomforting.
There are a bunch of Quarantine hospitals in Bengaluru(most of which were full). We were being admitted to Isolation Hospital, Indiranagar. Tried to make a few desperate calls to colleagues to enquire regarding the bed status in few nearby hospitals (Unsuccessful).
The procedure of transferring suspected patients is strict. An ambulance takes you directly from the testing hospital to the Quarantine hospital.~ 2hr waiting time for the pick up ambulance. Meanwhile got few clothes, essential commodities(chargers,ipad)delivered by dad.
Finally the ambulance arrives. 4 of us sat at one arm distance apart. Bumpy ride and we reach Isolation Hospital, Indiranagar. Simple admission process. We go into the wards one after the other. Surprised by the clean(new) building despite being a Govt hospital
I Quickly finish the lunch box sent from home. Time to part ways for 3 days. I check into the male ward.
Maintenance – Good
Toilets – Good
Strict staff – Good
But, no separate cubicles for patients

Upon admission, received a few goodies shown in pic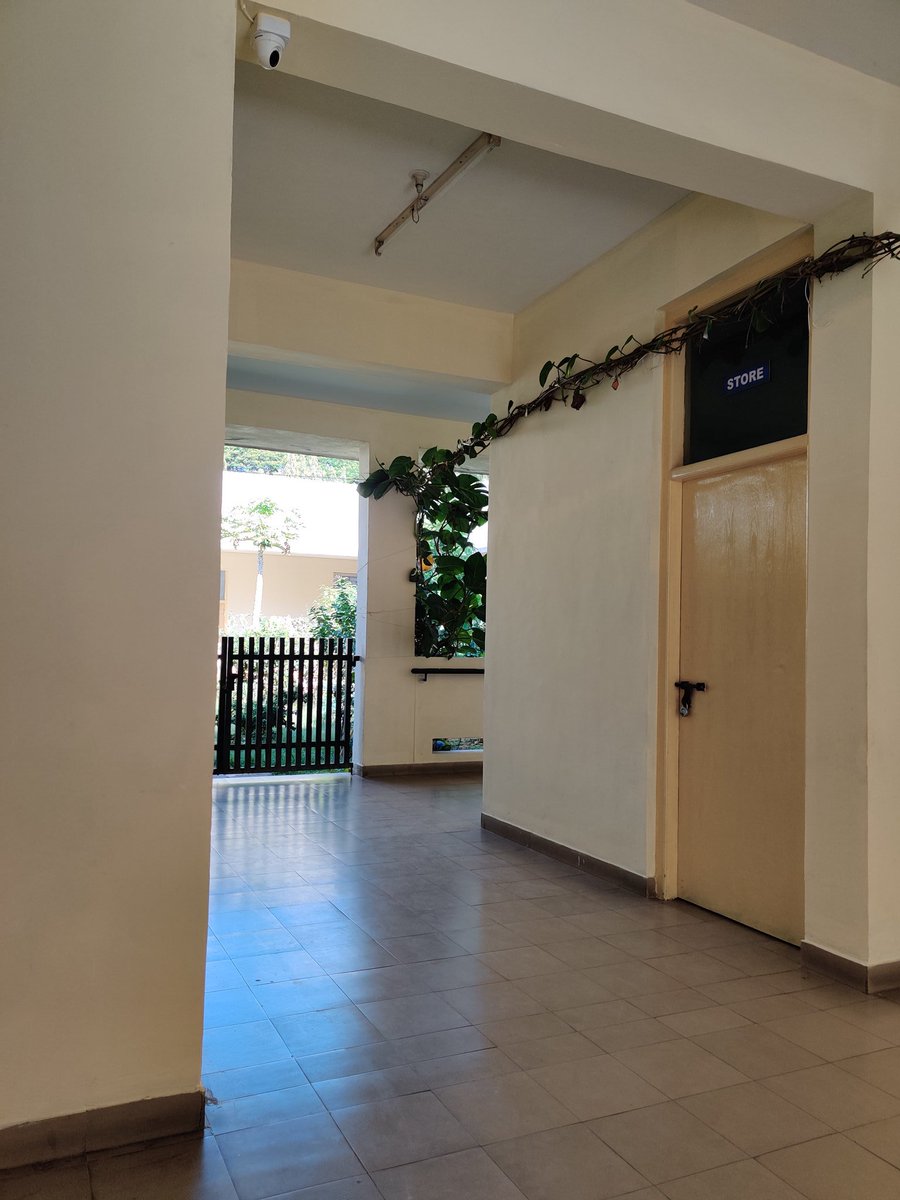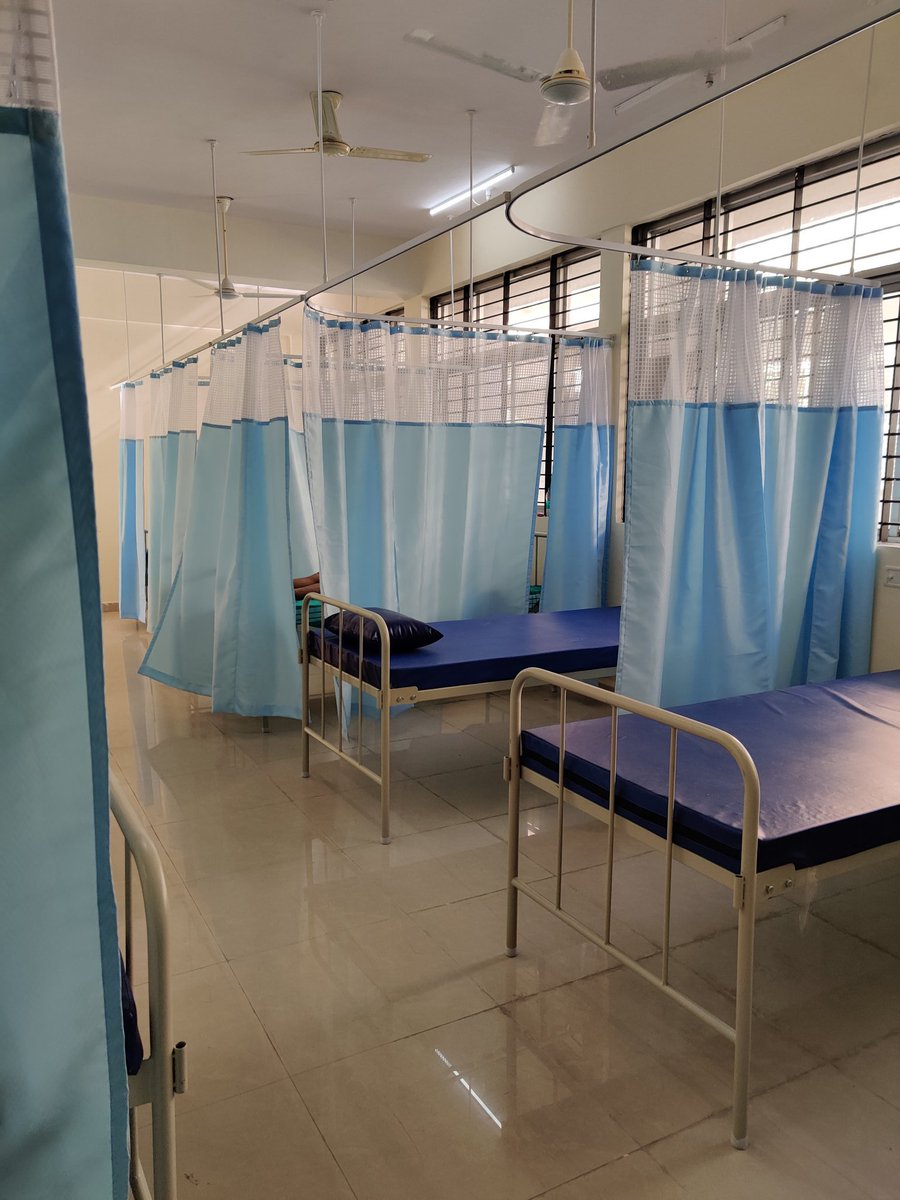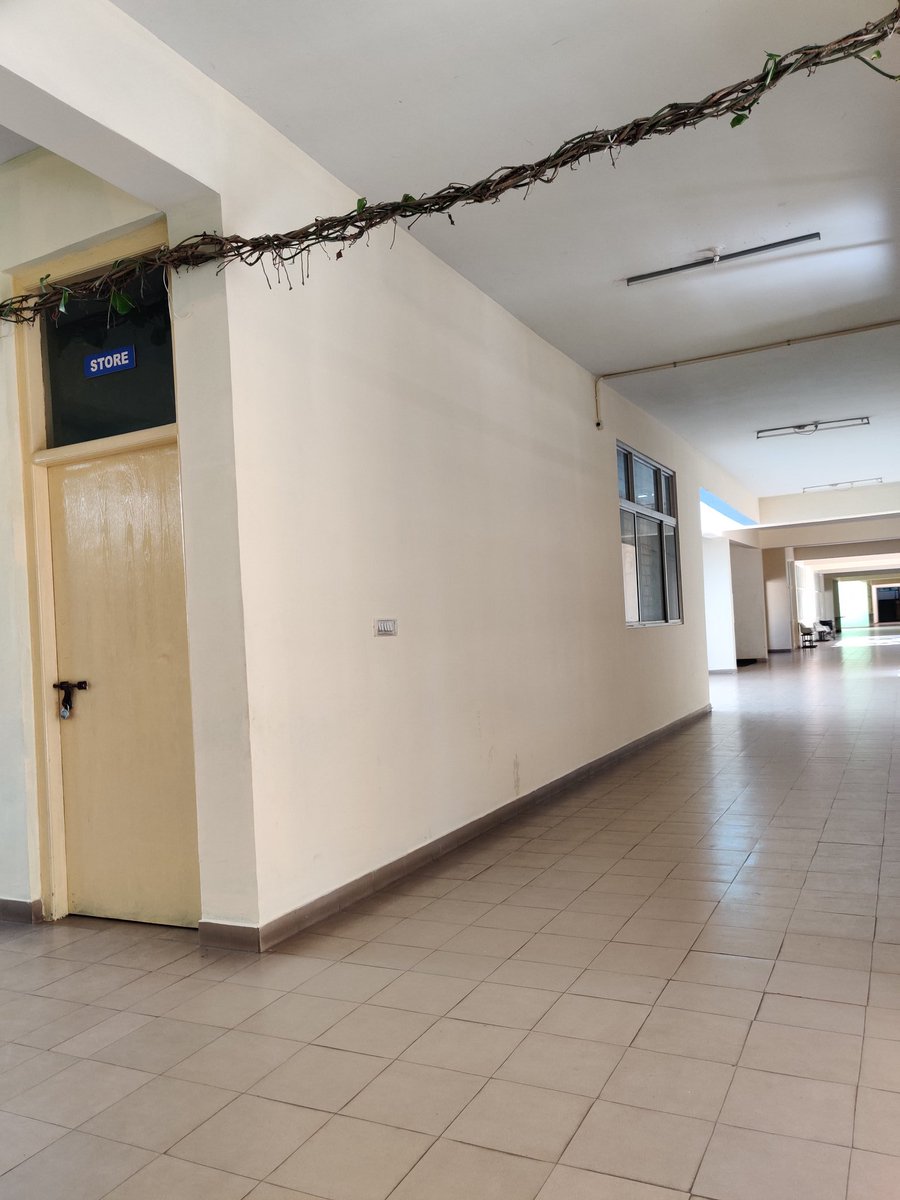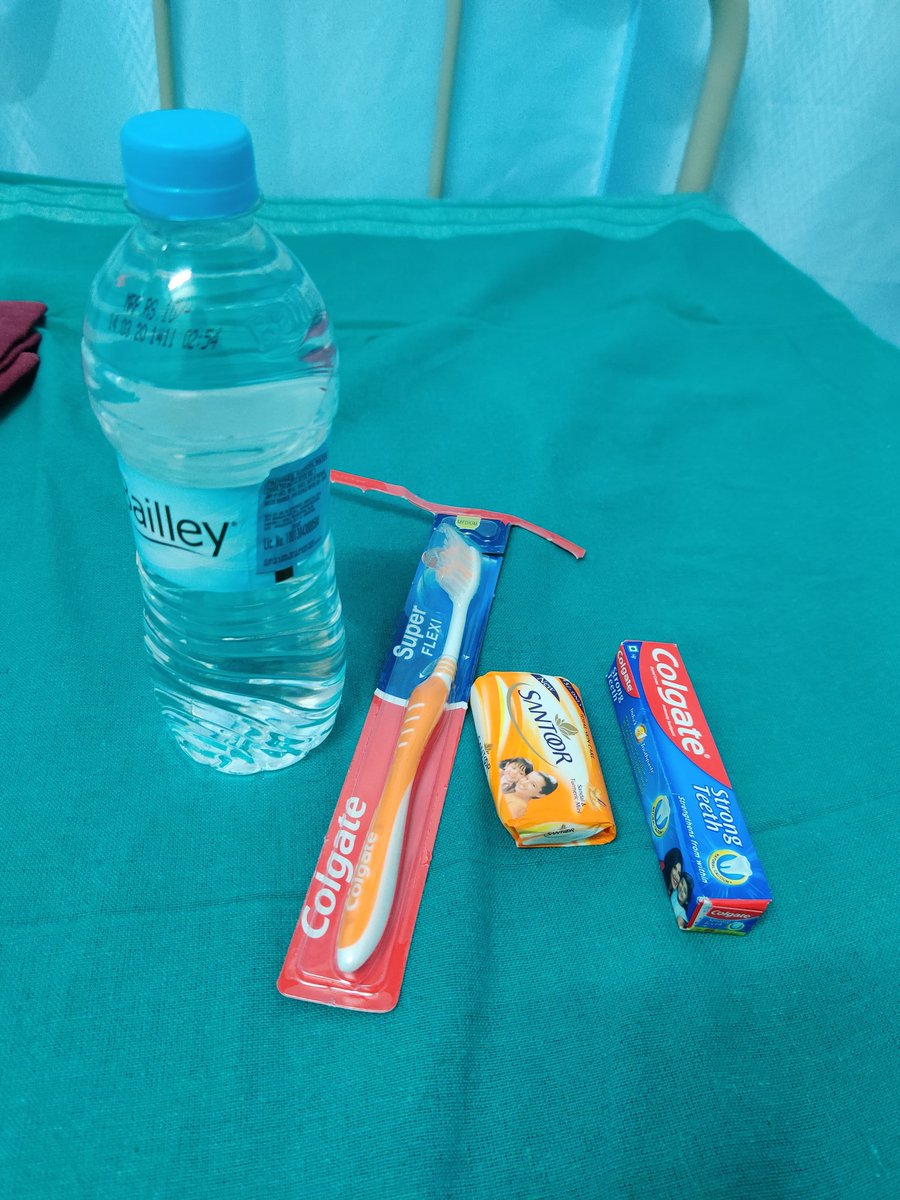 Frankly, I think I did miss the smell of a hospital in my short break. But it's really funny to be on the other side of the hospital receiving orders from nursing staff. As a policy,I learn that everyone in Quarantine receives PCM, Oseltamivir, Augmentin!(Why?) Cetrizine. As a fellow doctor, I realise medication errors happen everywhere and it happened here too! Advised to take Oseltamivir "150mg" BD!! (Should have been 75mg). But, the nurse hands over tabs as per the doctors orders(not really willing to accept my explanation). The duty doctor was informed who said they needed to speak to an higher authority regarding the dosage. Nurse moves to the next bed and I take a good nap.
Day 1 at hospital: Nothing exciting. Just video calls to wife who's in the opposite ward and trying to comfort her.
Played some online games (Tambola) with family. More video calls and calls to family and friends. Dinner time. Decent food, 3 Rotis, Aloo bhaji, Rice and Dal (can get two of these food packets on request). Another video call to wife. End of Day 1.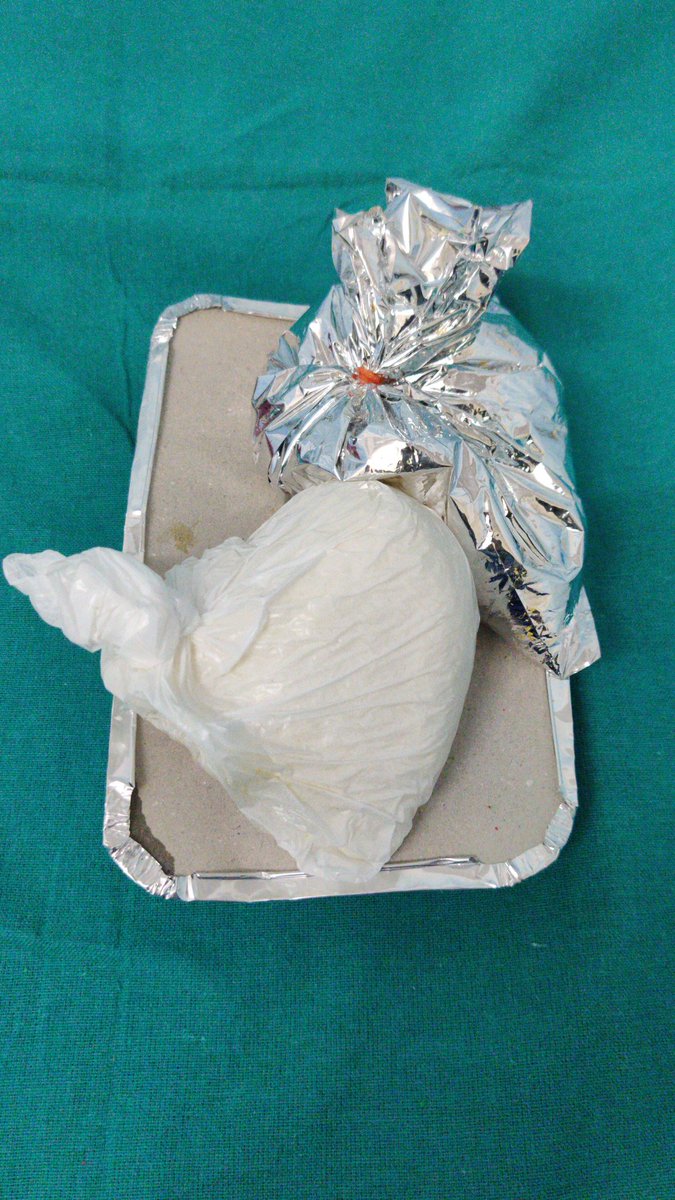 Yes, we both are doing fine. No major concern. Just waiting here until the results come while protecting others from potentially getting infected. Thank You all #StayAtHomeAndStaySafe!
This appeared here first