A few Insights about Household Savings and Investments
Published with permission from
CAMS filed it's DRHP and there's a lot of industry insight.
1. Household saving: Financial savings haven't grown.
This has to change dramatically for the marketing about "Invest in the India growth story" to come true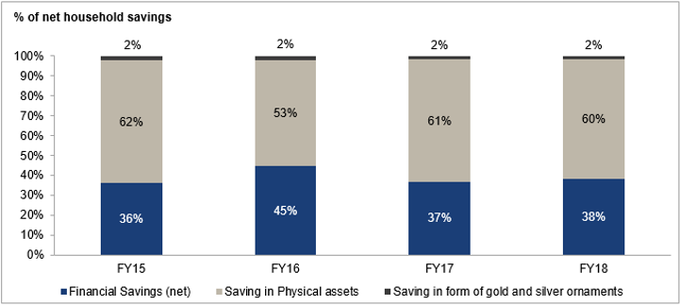 2. Indian gross domestic savings rate.
3. Mutual Funds as a % of total financial household assets. Not bad, some growth. But more, A LOT MORE, has to be done. Remember just 2 crore uniue MF investors in India.

4. Growth of the Indian mutual fund industry. If markets remain in the current funk, the growth will fall. But this is how it is.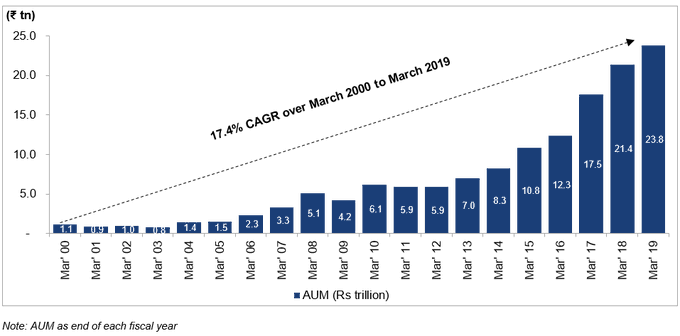 5. MF AUM as a % of GDP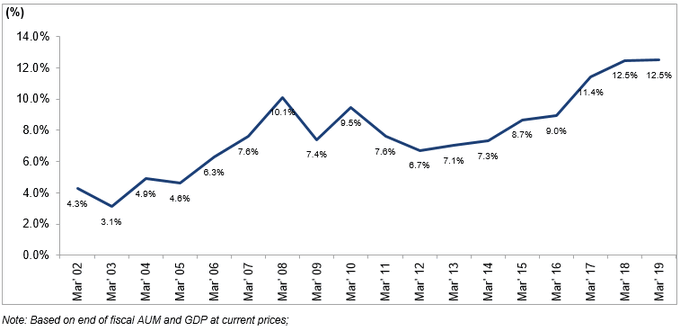 6. India's AUM as % of GDP vs other developed and developing peers.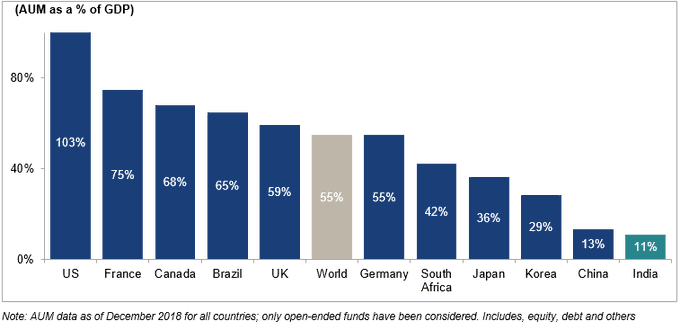 7. Breakdown of debt and equity as a % of GDP.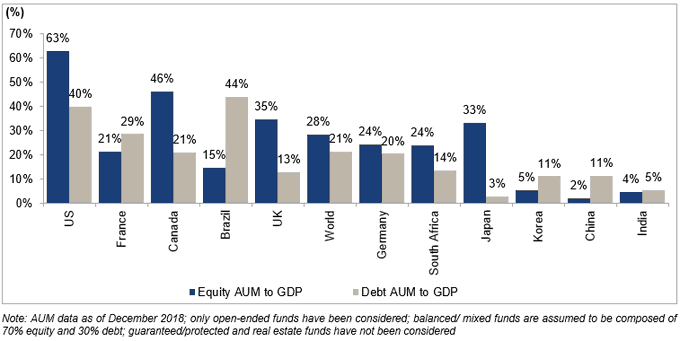 8. Categorywise growth of MF AUM.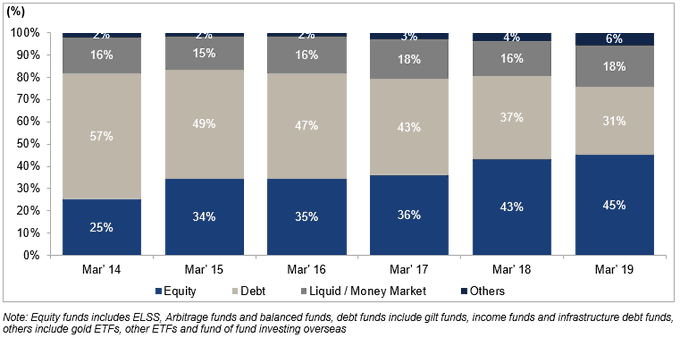 9. Categorywise flows.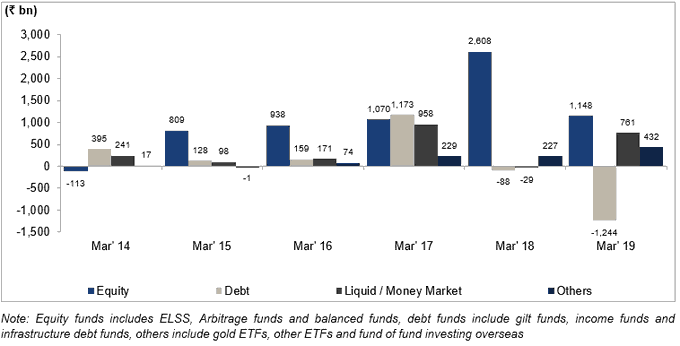 10. Investor makeup of the Indian MF AUM. This is bad, that retail number has to increase dramatically. Remember, just 2 crore unique MF investors in India.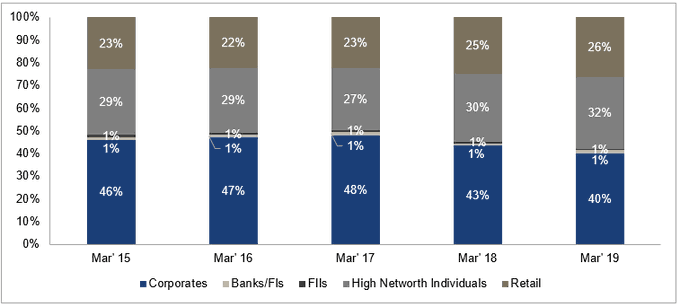 11. AUM split of Individual investors. Yes! Equity heavy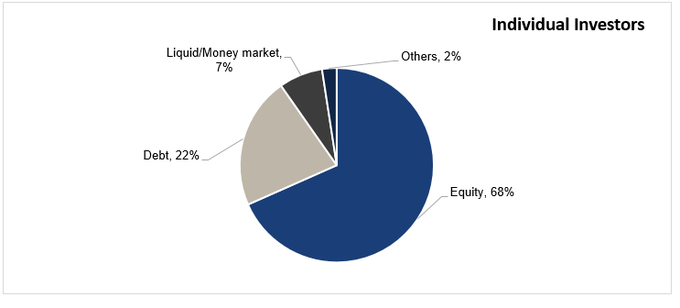 12. AUM split of Institutional investors. As expected debt heavy!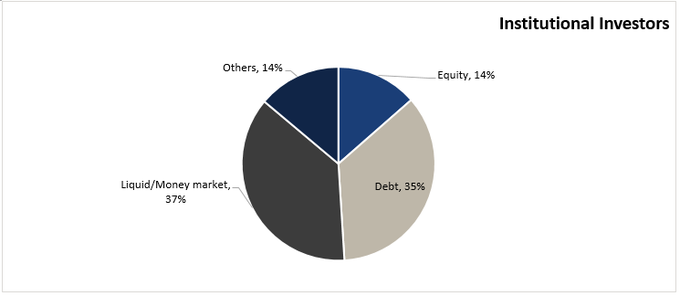 13. For all the talk about Upar Ki Kamai, direct plans just make up 17% of the total AUM and they are dominated by rich people.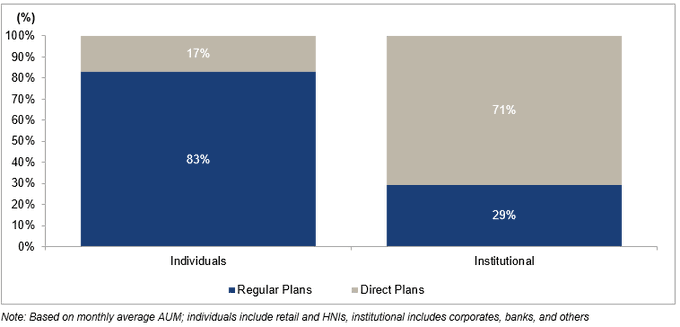 14. What constitues expense ratios?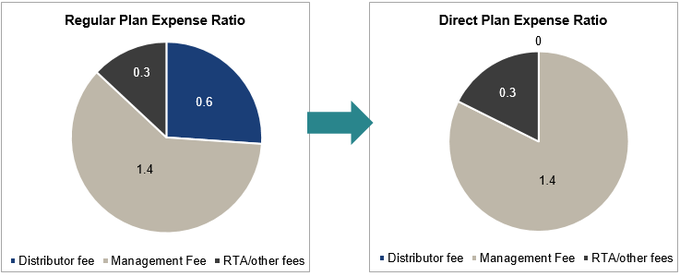 15. SIP flows vs Nifty. The biggest free lunch the MF industry has seen – SIP flows. Free and mostly sticky money. They'll have to work hard to keep it sticky. Starts with not coming up with retarded scheme names, better MF websites, ACTUAL INVESTOR EDUCATION & more,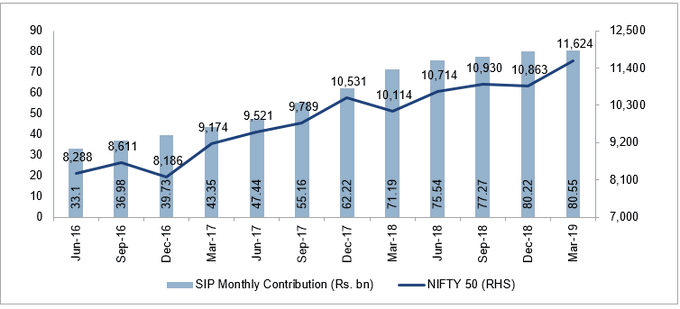 16. SIP AUM as a % of total mutual fund AUM.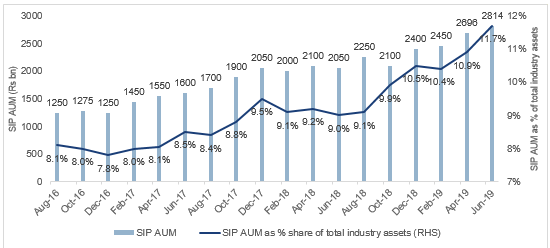 17. Projected growth rate of MF AUM by CRISIL. This is unlikely to come true, especially given the global backdrop.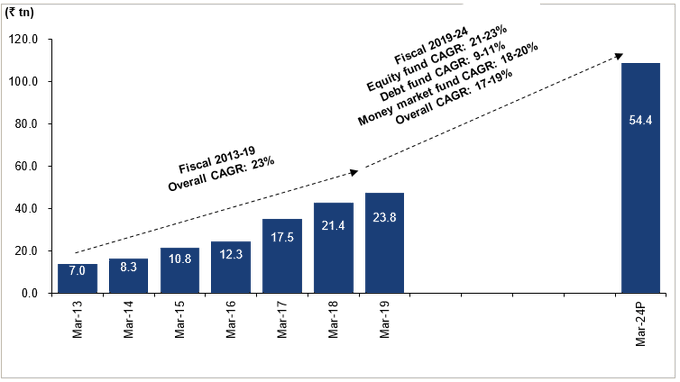 18. Indian MF industry is highly concentrated, not unlike other developed markets. Top 5 AMC = 58% of the assets Top 10 = 80% of the assets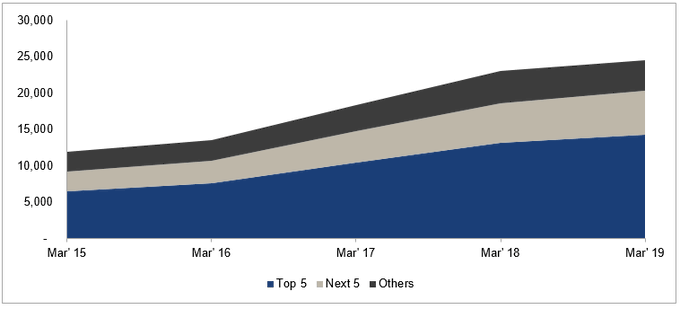 19. AUM breakdown of the top 5 AMCs and Next 5. More equity = more margins. More debt = just fancy AUM number that makes no money.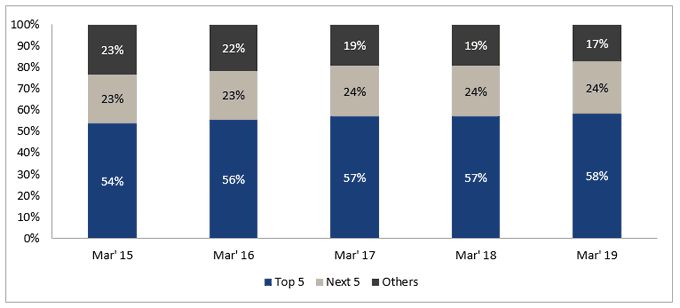 20. Top 10 AMCs.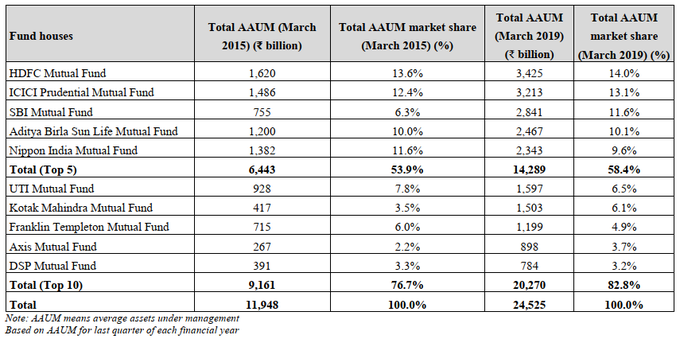 The Full Original tweet thread is available here
Data Sources: CAMS, AMFI, RBI, CRISIL