Andhra COVID Update: Cases breached 2 lakhs
Andhra COVID Update: Cases breached 2 lakhs. Andhra becomes the 3rd Indian state to breach the 2 lakhs mark
Andhra COVID Update: District level picture and fatalities
Anantapur, East Godavari and Kurnool continue to struggle with more than 1000 cases. These 3 districts are leading in the top districts with most COVID cases.
Total dead is moving towards 2 lakhs people even as the state tested 62000 which means positivity was huge at about 15%
Overall active cases are below 50% now suggesting that growth has began to plateau and is likely to trend downwards in the next couple of weeks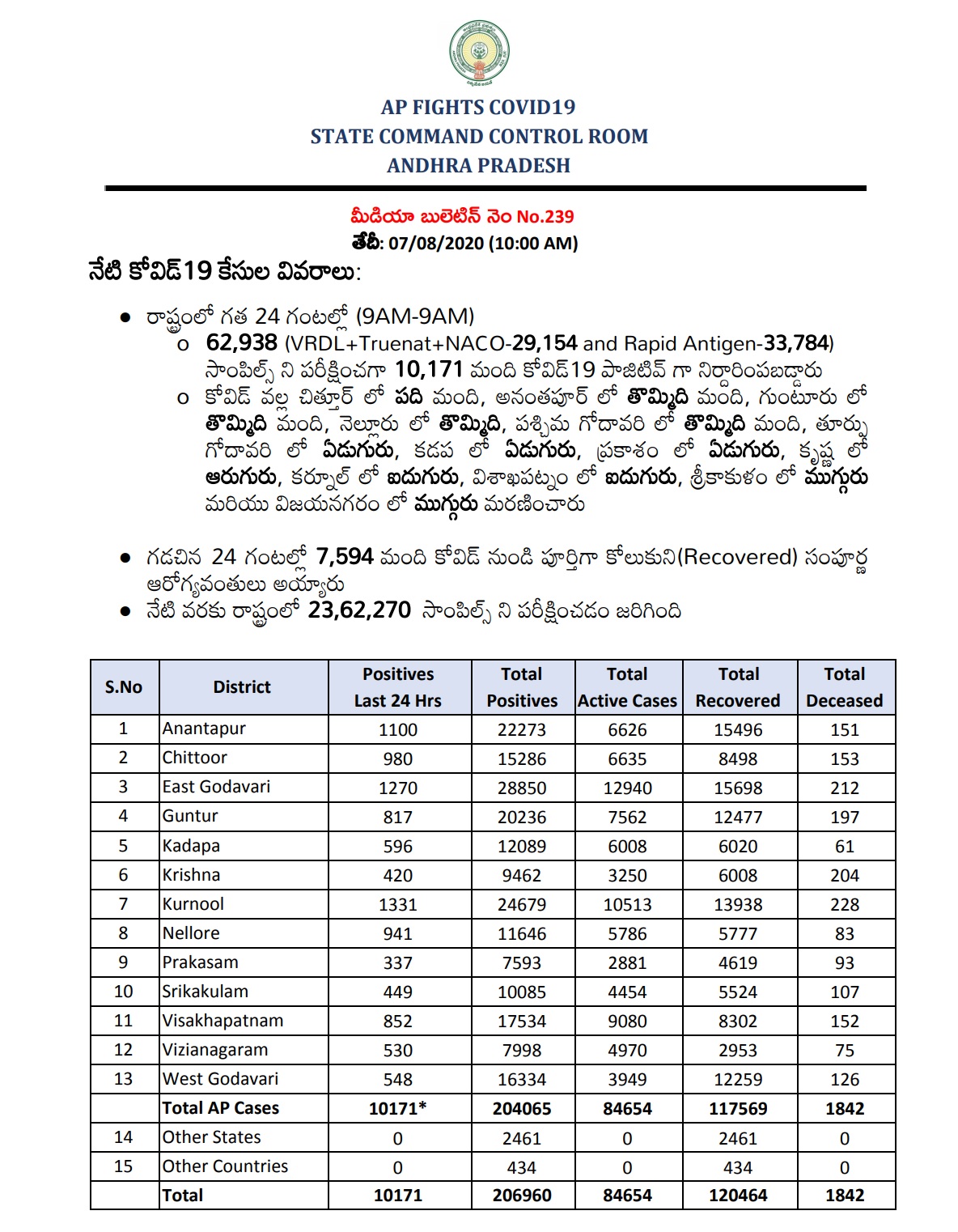 Andhra Pradesh: Fatality Rate
In Andhra Pradesh, the case fatality ratio is 1%, much lower that a many of Indian states. The number of people to have died of the virus are 1800+.
Follow us on Dailyhunt- India's No 1 Local Language News App
Read all our articles on Coronavirus here