Coronavirus Update India : JEE and NEET exams to be postponed?
Coronavirus Update India : Will Central Government postpone JEE and NEET Exams ? The Joint Entrance Exam (JEE) for admission to the Indian Institute of Technology and the National Eligibility cum Entrance Test (NEET) for admission to medical courses are scheduled to be held next month.
Due to Coronavirus pandemic a large section of students and parents have been demanding the postponement of JEE and NEET exams. Everyday the students have been running twitter or other social media campaigns with respect to postponement of JEE and NEET exams.
The students have received support not just from domestic celebrities but also from international celebrities. In India BJP Rajya Sabha MP Subhramanian Swamy is leading the charge of pressurizing the government in postponing the exam. Chief Ministers from the states of West Bengal, Odisha and even Delhi have asked the government to reconsider the decision of conducting the exams.
It must however be noticed that the Delhi Chief Minister Arvind Kejriwal who has requested the government to postponement the next month's JEE and NEET exams citing Coronavirus pandemic have also requested the Central government to re-start metro services in Delhi.
Here are few domestic and international celebrities/politician who came in support for postponing JEE and NEET exams:
Coronavirus Update India : Central Government's response to JEE and NEET Exams Protest
On Monday Central government made it clear that exam will be held as per schedule. The National Testing Agency in a press release said that the JEE, NEET exams scheduled from 1st to 6th September and on 13th September will be held as scheduled.
Education Minister Ramesh Pokhriyal Nishank has defended the centre's move to push ahead with holding the all-India exams for engineering and medical courses. In an interview to DD News, he said, "We have been under constant pressure from parents and students, asking why we are not allowing JEE and NEET. The students were very worried. In their minds they were thinking for how long will they continue to study?"
Ramesh Pokhriyal also mentioned, "Out of 8.58 lakh students who registered for JEE, 7.25 lakh candidates have downloaded their admit cards… We are with students. Their safety comes first, then their education."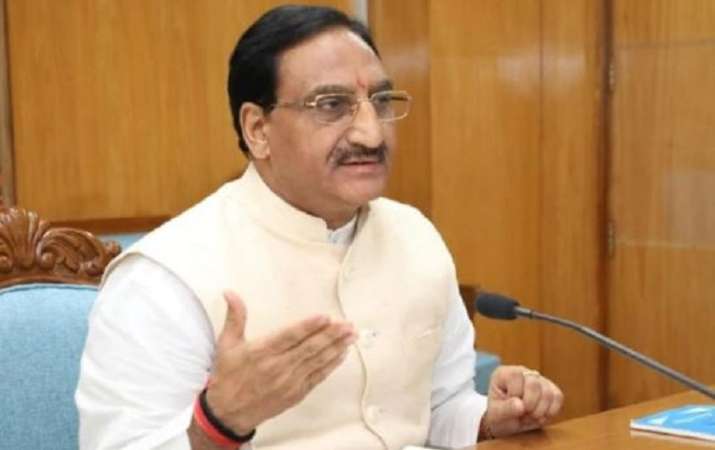 India is the 3rd most affected country in the world due to coronavirus. However, gradually most of the activities have resumed and people have started to learn to live with virus taking necessary precautions. As far as JEE and NEET exams are concerned, the exams are set to take place on scheduled date and time as of now. However, changes might take place owing to the situation that builds up.
Follow us on Dailyhunt- India's No 1 Local Language News App