COVID Maharashtra: Pune, most active cases nationally
COVID Maharashtra: Maharashtra has reported more than 4.6 lakh cases until now and the cases are just accelerating. Maharashtra's case per million count is also drastically greater than India's, which is 1476.3. Maharashtra has 3833.4 cases per million population.
The cases in the state this week grew by 2.4%. Maharashtra reported more than 10,000 cases in the past 24 hours, and more than 300 deaths, highest so far.
COVID Maharashtra : Maximum number of Active Cases
Pune : 41,000 (Number 1 nationally)
Mumbai : 27,012
Palghar : 20,546
Nashik : 6,309
Mumbai has taken a backseat for a while in terms of active cases, and Pune, along with Thane are reporting a high spike in the number of cases per day. However, Mumbai's below 1000 cases streak was broken yesterday, as more than 1000 cases were reported in the district. Mumbai reported 1125 cases yesterday. This might also be due to the increased testing in the state. Pune is also number 1 district nationally when it comes to active covid cases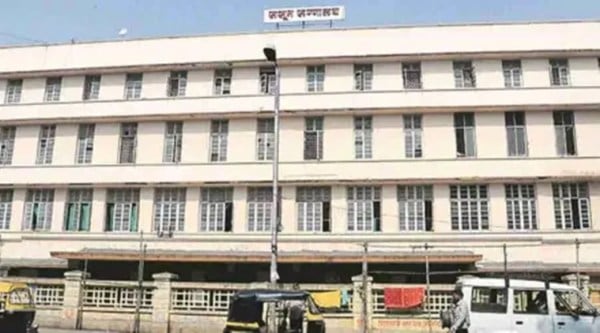 COVID Maharashtra : Districts with Maximum Recoveries
Mumbai : 92,659
Thane : 70,983
Pune : 60,857
Raigad : 13,835
Nashik : 11,496
Mumbai, the state which once had surpassed all others, and had reported a record surge for many days at end now has a good recovery rate. However, Pune and Thane having the maximum active cases do not have an impressive recovery rate. These districts might overwhelm the healthcare system.
COVID Maharashtra : Districts with Most Number of Deaths
Mumbai : 6,648
Thane : 2,879
Pune : 2,496
Jalgaon : 575
Solapur : 556
As is evident, Mumbai with 6591 fatalities is leading by a significant number of deaths in the state. Thane and Pune are behind Mumbai by nearly 3000 cases.
COVID Maharashtra : Districts with maximum number of Tests Conducted
Mumbai- 5.7 lakh tests
Pune- 4.4 lakh tests
Thane- 3 lakh tests
Maharashtra has reported 2,79,144 cases till date with Mumbai reporting the highest followed by Pune and Thane. All three districts have reported over 1 lakh Coronavirus cases till date.
For latest analysis follow us on Dailyhunt- India's No 1 Local Language News App
Now you can read all our articles directly through Google News. Click here and don't forget to Follow us.