Breaking: India to ban imports of 101 defence items
Breaking: India to ban imports of 101 defence items. In a major move, ministry of defence has announced a list of 101 items that will push for their manufacture locally. This could lead to significant technology gains and savings in foreign currency. The Home Minister tweeted the details as follows
Summary: India to ban imports of 101 defence items
The list of 101 includes armoured fighting vehicles
The embargo will be progressively implemented from 2020 to 2024.
Approximately 4 lakh crores is likely to be spent on such items over the next 6-7 years
The defence minister also mentioned that the MoD has bifurcated the capital procurement budget for 2020-21 between domestic and foreign capital procurement routes.
A separate budget head has been created with an outlay of nearly Rs 52,000 crore for domestic capital procurement in the current financial year.
To prevent any chaos, the Defence Ministry will be taking necessary steps to ensure that timelines for production of equipment as per the Negative Import List are met, which will include a co-ordinated mechanism for hand holding of the industry by the Defence Services
More such equipment for import embargo would be identified progressively by the DMA (Department of Military Affairs) in consultation with all stakeholders. A due note of this will also be made in the DAP (Defence Acquisition Policy) to ensure that no item in the negative list is processed for import in the future.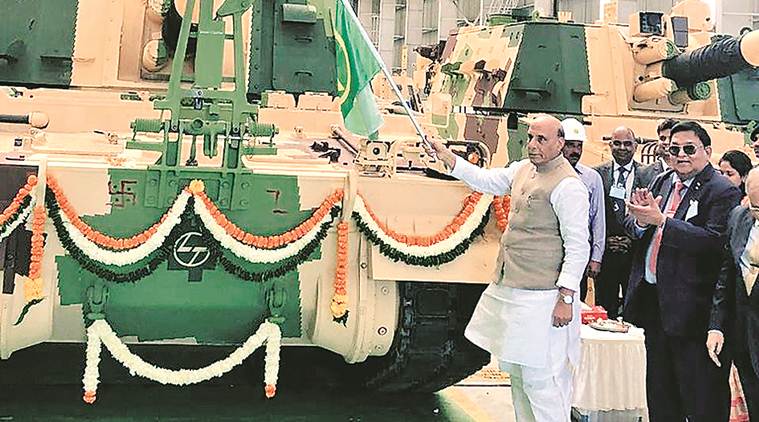 Follow us on Dailyhunt- India's No 1 Local Language News App
Follow us on Google News.