Maharashtra Corona Update and News, 17th Aug 2020
Maharashtra Corona Update and News, 17th August 2020.The state of Maharashtra has retained its position as the worst hit covid state with the highest number of cases in India
What makes Maharashtra far more vulnerable than other states?
A state with high proportion of more susceptible older population
One of the most urbanised states in the country
Highly dense urban locations
One of the states with the highest inward migration putting pressure on resources
An healthcare system which is not regarded as the best in the country
Local level governance systems which are structurally not designed to handle such challenges
COVID Maharashtra: Total Cases
The state has more than 5.95 lakh covid-19 positive cases. In the last 24 hours, 11111 fresh cases were reported in the state.
Pune has reported a major surge in its coronavirus cases lately. The district has so far found 1.30 lakh corona positive cases .Pune crossed Mumbai in its total number of confirmed cases.
Mumbai has nearly 1.28 lakh cases. This is lower than that of Pune.
COVID Maharashtra: Recovery
In Maharashtra, the active case ratio is 26.6%. The districts in Maharashtra with the highest active cases in the state are Pune, Thane and Mumbai.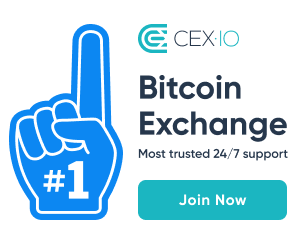 The number of people that recovered yesterday were 8836
There are still 1.58 lakh covid-19 patients in the state. The recovery rate has increased to 70%. More than 4.17 lakh people have recovered of the virus
In Pune, 86,393 people have recovered from the disease. The number of active cases in the Pune district are 41,020. Thane has more active cases than Mumbai, at 20,288. Mumbai active cases stands at 17825.
COVID Maharashtra: Fatalities
The death toll due to COVID in the state is the highest in the Country. As many as 20,037 people have lost their lives due to the coronavirus. In the last 24 hours, the number of deaths reported due to the virus stands at 322.
Pune so far has reported around 3193 deaths due to the virus
The death rate in Thane due to the coronavirus is also higher than that of Pune. Around 3329 people have lost their lives due to the virus in Thane.
Corona Maharashtra: Testing
In Maharashtra, around 31,65,550 tests have been conducted so far.
Per million population, as many as 25914.6 samples have been tested in the state
Pune has conducted around 5.45 lakh tests in the district which is edging close to 10% of the population. Yet new cases are found in large numbers everyday. It is possible that the district has a higher number of confirmed or asymptomatic people that are going unreported due to lower testing
In Mumbai, the number of samples tested are 6,45,151.
Corona Mumbai Reports
The active cases in the district stands at 17825.
In Mumbai, around 7133 people have died of the virus. Mumbai's case fatality rate is 5.5%.
The recovery rate of Mumbai is higher than that of Pune.
As many as 1,03,468 people have been discharged/cured of the virus.
Covid Mumbai and Maharashtra: Unlocking
CM Uddhav Thackeray has implied that a step-wise approach will be followed during the lifting of the lockdown, as the fear of a second wave persists. The state has begun with its 'Mission Begin Again', and will slowly lift the lockdown in a manner which won't lead to a second wave of the virus in the state. The state health department continues to follow a calibrated approach towards full exit from lockdown
Other COVID related updates from the state
Follow us on Dailyhunt- India's No 1 Local Language News App
Read our coverage of Maharashtra Corona Cases here
Read our detailed analysis of India's Corona Situation here
Rashi Sharma