Modi Popularity and Consumer Confidence at Opposite ends
Modi Popularity and Consumer Confidence are at Opposite ends
PM Modi Popularity is operating near all time highs
Ormax Media: PM Approval Rating (Weekly Update): For the third week running, Prime Minister's Approval Rating remains stable at 68% #PMApprovalRating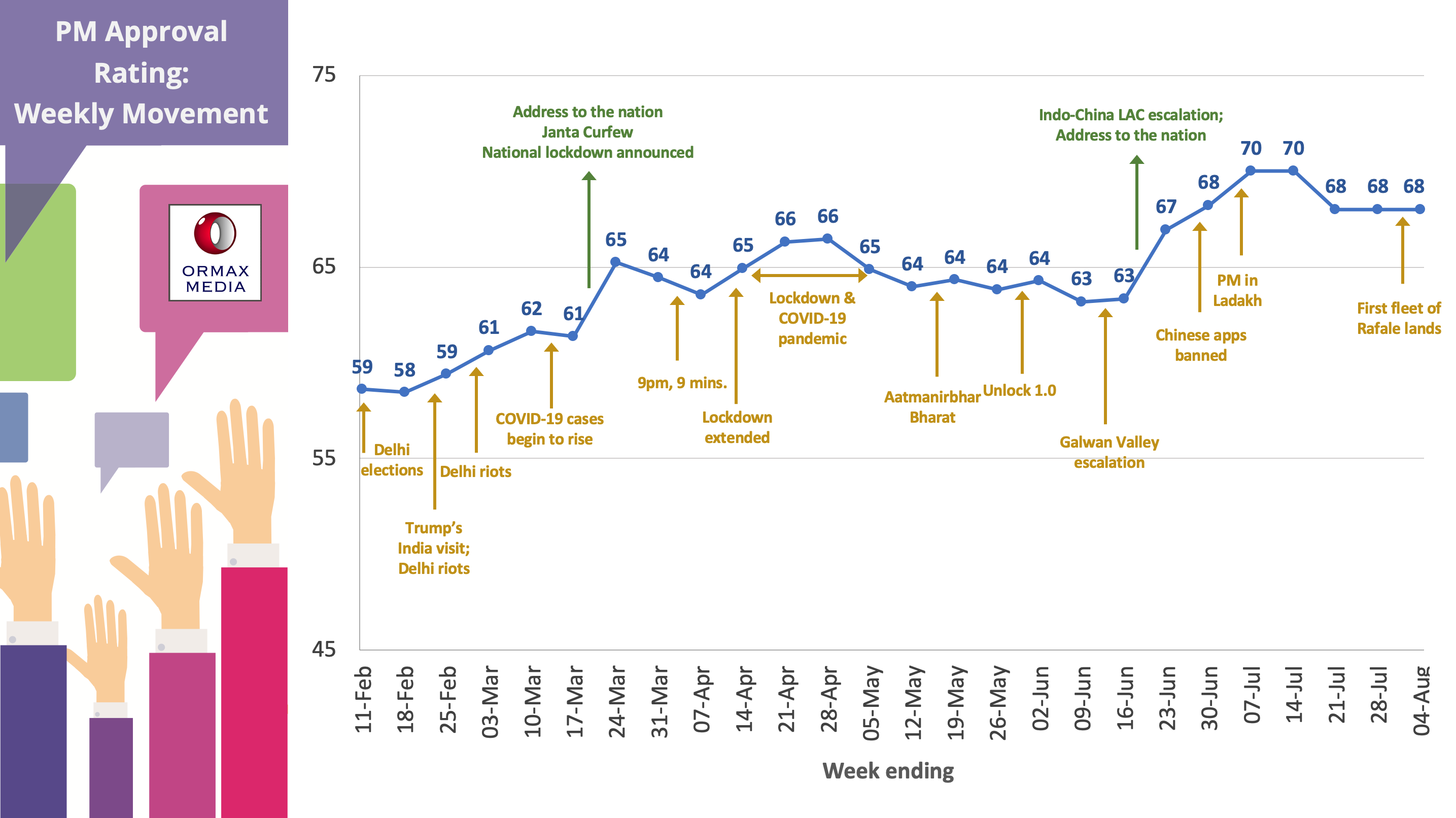 The Ormax study is a 12000 sample national continuous survey and hence quite robust.
Separately, the RBI Consumer Confidence survey (Urban) reaches historic lows. The Current Situation Index is at historic lows.
The only Good news coming out of all of this is that Future Expectations Index is up to 105 from an all-time low of 98. It was around 110 when Narendra Modi became PM in 2014 and around 133 after India attacked Pakistan in Balakote. Which means, people are slightly more optimistic about the future than they were two months ago. Though, that number is much lower than 2014.
While one would want to blame Corona for all of this, the deterioration is more than a year old now starting March 2019. Multiple measures by the Government – Cut in Corporate Taxes, Reforms in FDI and the AtmaNirbharAbhyan have not dented Consumer confidence as the real economic situation shows little improvement. For example auto sales appear to be recovered, but they are still some 20-30% lower than 2018.
Just 8% respondents reported an increase in income over the year, 63% reported a decrease in income
17% are expecting incomes to go down over the next 1 year, this was just 7% a year ago
CMIE reports urban unemployment rate at nearly 10% with other surveys reporting large proportion of Indians facing wage cuts
With the Global economy contracting as well, the Government will have to find a way to drive consumer spending. Lower interest rates won't help when consumer confidence is low. The only choice is more money in the hands of consumers.
Follow us on Dailyhunt- India's No 1 Local Language News App
Read all our articles on PM Modi here