Right Wing Politicians Suddenly in Trouble ?
Donald Trump, Jay Bolsonaro, Narendra Modi, all right wing politicians are seriously in trouble now. It is not just about what will happen in the next election but how they are delivering the goods at the moment.
What are the main challenges faced by Right Wing Leaders?
Narendra Modi
PM Modi still enjoys significant popularity ratings in most parts of the country but the performance does not match the support
The economy has been trending downwards for the last 9 quarters and is now in a very deep hole. Luckily for PM Modi, there is no alternative who is perceived to do a better job.
Foreign policy and defence were two major strong points of the Prime Minister but the China clash has put doubts in the voters mind. In the meanwhile, Nepalese Politics has led Nepal to poke in the eyes of India.
Healthcare in India is managed by the States but it does not appear that the Centre is anymore driving this situation as it did so 2 months ago. The PM's national addresses have reduced in frequency.
Donald Trump
When it is Donald Trump, nothing is predictable. The US stock markets and the economy are recovering but all is not well
There have been a surge of cases in Florida and Texas that has begun to derail the recovery a bit. The President seems to be struggling to keep the narrative in control after having recovered somewhat recently
While Trump seems to be doing well on the economy, he has been seriously castigated for mishandling race relations
In general, the President is struggling to connect with Youth who are far more diverse than the older population. The older population on the other hand are in serious threat due to Corona
Jay Bolsonaro
Jay Bolsonaro just like Rodrigo Duterte of Philippines has a nasty tongue and a direct approach, voters like this about him but Brazil today has the second highest Corona casualties after the United States. The Budget deficit is expected to touch 11% and the economy will shrink 7%
His Government has been at odds with the provinces on lockdown and constantly in conflict with them because it wants to recover the economy quickly. But with more than 50000 deaths and addition of nearly 30000 cases daily, the provinces are unrelenting
On Corona, the President was accused of spreading fake news and ordered by a Court to wear a mask, his Government removed Corona statistics until they were told by a judge to start publishing the data
He has been losing ministers one after the other – The Minister of Education resigned nearly two weeks ago, two health ministers resigned in the last 3 months, his justice minister resigned in April
The President has been in constant fights with the Supreme Court with some of his Ministers openly challenged the Supreme Court
All is not lost for Right Wing Leaders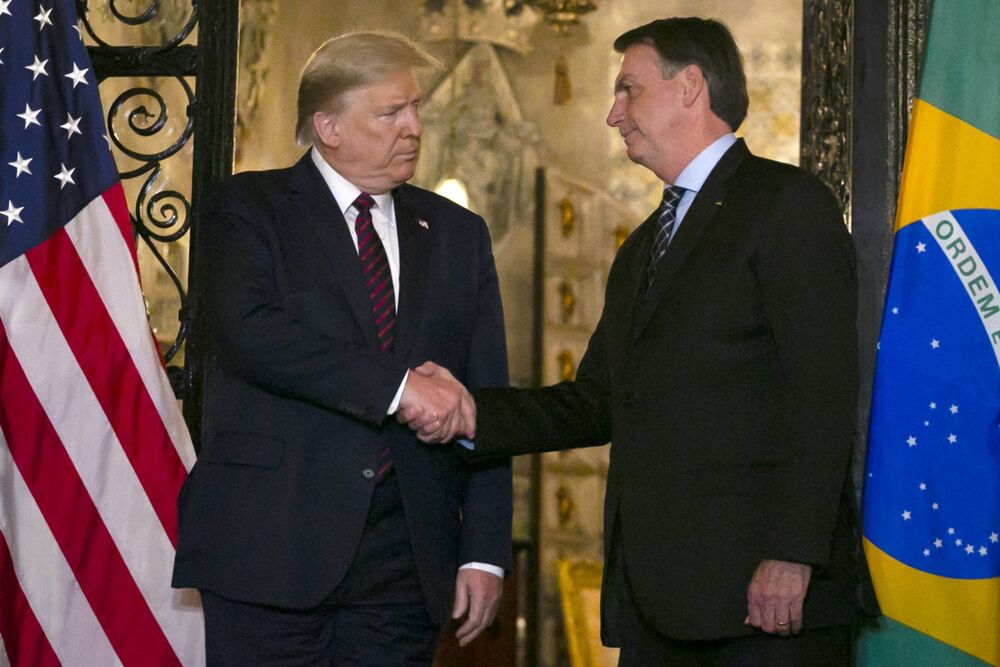 Right Wing leaders seem to be in trouble because they are in power in many leading countries. This is unlike 2008-9 crisis when countries were led by left of centre politicians.
While Trump seems to be trailing Biden at the moment, a 3-4% swing towards him will eliminate the gap. He has enough time to do that. PM Modi is unsurpassed in his popularity ratings. Jay Bolsonaro despite all the challenges enjoys 50% approval ratings amongst Brazilians. The fact that there can be so much trouble and yet popularity remains high is a testament of the political skills of Modi, Trump and Bolsonaro. All big right wing leaders are down a bit but nowhere near out!
For more Politics and Current Affairs related articles follow us on Dailyhunt- India's No 1 Local Language News App
Now you can read all our articles directly on Google News. Click here and don't forget to Follow us.
Read about India China Clash here