Sachin Pilot likely Congress Exit: Is BJP avoiding him?
Sachin Pilot is on the verge of Congress Exit: In an unusual situation where a Congress Government is up for Grabs, the BJP appears to be reluctant to take power.
It is clear that Sachin has some 15 to 20 MLAs with him. With BJP around 75 MLAs, a little push can bring Sachin Pilot and BJP into power, just like in Madhya Pradesh.
There are good reasons why BJP should take in Sachin Pilot. Sachin Pilot belongs to the Gujjar Community and Gujjars voted overwhelmingly for the Congress in the 2018 election. 12 members from the community were voted on the Congress Ticket. But it is not just about Rajasthan, Gujjars are important across multiple States in the North. Bringing Sachin Pilot on board will give BJP huge gains with this community. Lastly, large scale defection from Congress to BJP will end the 5 year rotation cycle in Rajasthan and could seal BJP power for many years instead of the usual 5.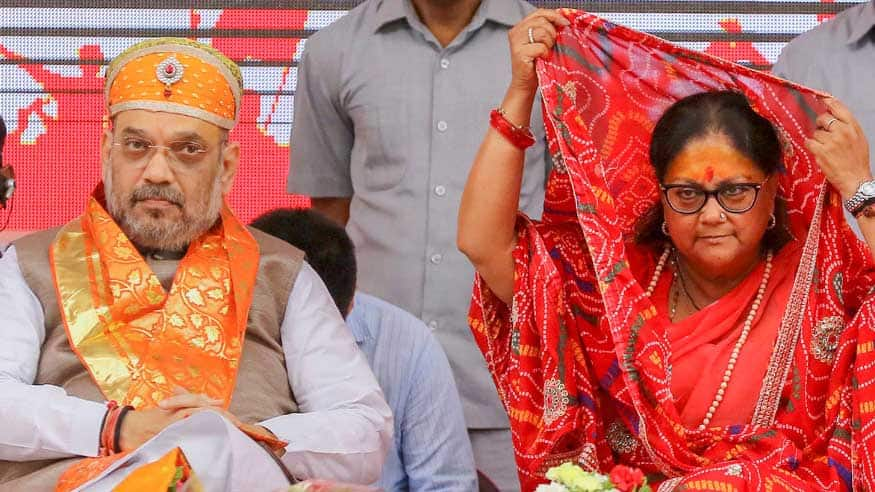 Main Reasons why BJP is not bringing Sachin Pilot On Board
Except in the North East where BJP had almost zero presence, BJP does not allow lateral entrants to become CM. Sachin Pilot is unlikely to accept anything below CM Position
Making Pilot CM will antagonise numerous members within the Rajasthan BJP including some CM aspirants. It is one thing losing out a fellow party member, rank outsider becoming CM is a different game
BJP Will encourage Sachin to form his own party instead of taking him in
BJP will encourage Sachin Pilot to split and form his own regional party. This is something we have said from the outset.
This is what state BJP President said today
Asked about speculations that the BJP may support the Pilot camp from outside, party state president Satish Poonia said that "we have all options open" and a decision would be taken based on how the situation evolves and as per the directions of the central leadership
With outside support, BJP can support Sachin as CM while figuring out what to do a year or two down the line. It could either create a long term alliance and quietly offer Sachin a big role in the Centre or it could ease out its current heavy weights within Rajasthan enabling Sachin Pilot to merge his party and run the State unhindered.
It is unlikely that the Congress can do much to retain Sachin Pilot unless they make the CM position on a rotation basis. Ashok Gehlot is unlikely to agree and he himself could split the Congress with much more devastating consequences. The Congress is in deep trouble in Rajasthan
Follow us on Dailyhunt- India's No 1 Local Language News App
Read our coverage of Politics here