Trump vs Biden: Trump can still win!
Trump vs Biden: The latest polls show Biden ahead in most battleground States
Pennsylvania: Biden +3
Michigan: Biden +2
Florida: Biden +7
North Carolina: Biden +2
Arizona: Biden +1
Wisconsin: Biden +4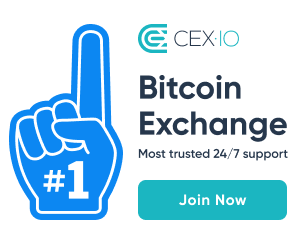 Other Polls show Biden with a much bigger margin in many of these States. These leads are much larger than Hillary had in 2016. This is prompting many to conclude that Biden will win 2020.
But here are 4 reasons why Trump can still win 2020
Polls are showing massive variation in numbers for Trump. In Michigan, one poll released yesterday shows Trump at 39 and the one released today shows Trump at 46. That is too much of a variation to explain by sampling. It is not to say that a poll is right or wrong but that the polls are quite unstable at the moment and cannot be relied to predict what will happen in the election in November
Trump attacks on Biden are yet to begin: The republicans have a much stronger election machine than the democrats. They are flexible, nimble and sharper in their attacks on democrats. That also explains why the Republicans have won 7 out of the 11 elections since 1980. Democrats rely on extremely strong personalities – Bill Clinton, Obama. The republicans understand this very well and their attack ads on Biden will be precisely to completely discredit him. One thing is clear, Biden is not Obama or Bill Clinton
The debates will be an important factor: Trump vs Biden debates will matter a lot in this election cycle. The debates will not just be about issues but also about how 'presidential' the candidates will appear to the swing voters. Should Biden struggle in the debates, all these leads will vanish
Trump is doing well on the economy: When it comes to Trump vs Biden on issues, Trump continues to outperform Biden by a wide margin on the economy. It is on COVID and on race relations that he is trailing Biden by a wide margin. A recent poll said that Americans were twice as worried about the economy than COVID-19. As we reach closer to November, the intensity of COVID-19 is likely to diminish and importance of economy much more giving Trump a huge advantage
The 2016 election was a nightmare for forecasters particularly because of the difference between the National Voting patterns and Swing state voting patterns. The biggest issue for Trump in 2020 is that he won far too many states with narrow margins in 2016.
Wisconsin by 0.8% (10 electors)
Michigan by 0.3% (16)
Pennsylvania by 0.7% (20)
Florida by 1.2% (29)
Just these 4 states add up to 75 electors. If even 3 of these States flip and rest vote as they did in 2016, it is game over for Trump. That is what makes Trump vs Biden a close election. With a stronger democratic candidate, it would have been game over by now.
Play US election fantasy gaming on Crowdwisdom360.
Read about Trump's lead in Google Trends on Dailyhunt