Atlanta Hawks vs Washington Wizards NBA Odds and Predictions
Atlanta Hawks have an upper hand going in the match. The Washington Wizards are left with three regular season matches, one against Atlanta Hawks and rest two against Cleveland Cavaliers and Charlotte Hornets respectively. On Monday night Atlanta Hawks defeated Washington Wizards in an awfully close game which ended in 125-124 points in favor of Hawks. The presence of Beal is in clouds for this match.
Atlanta Hawks on the other hand finds themselves in a neck-to-neck race for the No. 4, 5 and No. 6 seed position in Eastern Conference. They are one game behind the Knicks for the fourth seed. If they can take care of businesses in upcoming games, they could move ahead of the Knicks. If they slip though, Miami could jump over them and force Atlanta Hawks into a tough situation. As far a Washington Wizards is concerned, making in to playoffs may not be possible for them this season, however winning the last few games may take them to play-in tournament.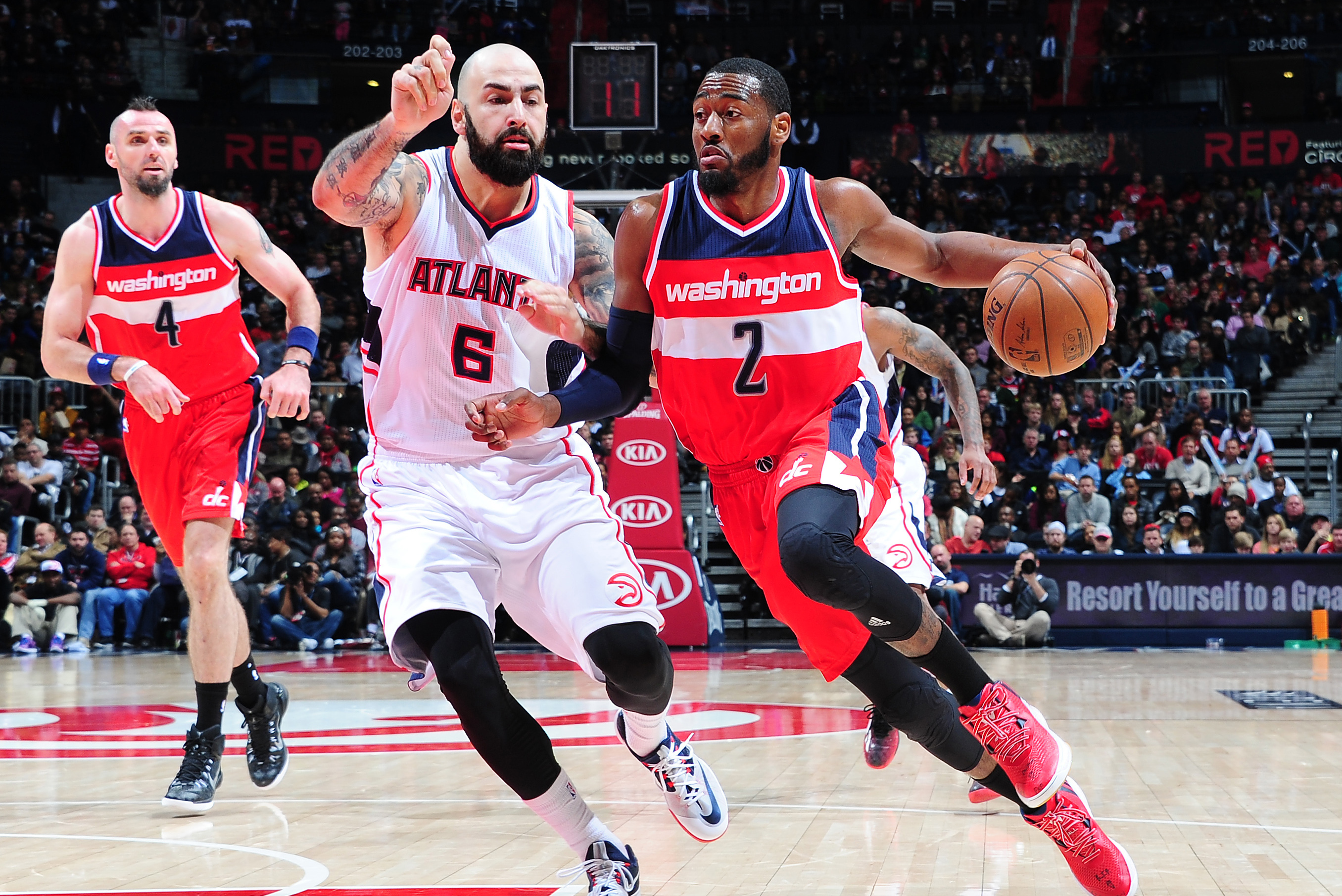 FiveThirtyEight predicts win for Atlanta Hawks in Wednesday night clash against Washington Wizards. However, the latest Atlanta Hawks vs Washington Wizards NBA Odds and Predictions also predicts the same.

The latest Atlanta Hawks vs Washington Wizards NBA Odds and Predictions updated on 12th May.
To bet on Oddsshark follow this link
To bet on Betting Expert follow this link
To bet on BetRivers follow this link
Atlanta Hawks vs Washington Wizards NBA Odds and Predictions: Match Details
Scheduled Date and Time: 12th May, 7:00 PM EST
Host Team: Atlanta Hawks, State Farm Arena.
Where To Watch: The national broadcast partners of the NBA are ABC, TNT, ESPN and NBA TV. For out of market or online viewing use NBA League Pass.
Atlanta Hawks vs Washington Wizards NBA Odds and Predictions: Recent Form
Washington Wizards campaign was in the shackles with the side struggling to break into top 10 despite recent success. But with some consistent performances team broke the door and entered in the top 10. They beat top teams like Indiana Pacers and Raptors to claim the number 10 spot.
The Wizards can theoretically wrap-up a play-in spot for themselves this week and look poised to do so with a number of big games that could work to their advantage in the standings. A win against Hawks this week would likely mean Washington climbing the ladder and some more wins in the belt can take them to No. 9 all for themselves and gives themselves the cushion they need to secure their play-in spot.
Looking at Hawks campaign, they are up to the task after hiccups in the initial games. They have shown some real grit and determination that has helped them stay in the top 5. On top of this, they have overturned a poor away record, thanks to the character shown by their players in the court.
Looking at their last 10 games, they have managed to win 6 games and have lost 4 games in a close contest. The Hawks are currently occupying the 5th place in the Eastern conference and a win here will do them a world of good for their chances.
The Hawks' campaign which lacked consistency and tenacity is back on track after a good run in the last couple of weeks.
Atlanta Hawks vs Washington Wizards NBA Odds and Predictions: Head-to-Head
The head-to-head record between the two teams suggest, Atlanta Hawks having an edge over Washington Wizards. The two teams have played a total of 307 games in regular season. Atlanta Hawks have been successful on 158 occasions while Washington Wizards have won 149 games.
In the last outing Atlanta Hawks defeated Washington Wizards 125-124 in a close overtime game.
Atlanta Hawks vs Washington Wizards NBA Odds and Predictions: Players to Watch
Hawks:
Trae Young who plays at the point guard has an average of 25.4 points and 9.5 assists in his career. He gathered 36 points and 9 assists in his last outing.
Bogdan Bogdanovic who is the shooting guard has an efficiency rating of 16.79.
The centre Guard Clint Capela needs to do better than 15.3 points per game in this season.
John Collins brings the power and versatility to the centre with a free throw percentage of 83.1% and a field goal percentage of 55.9% till now.
Wizards:
Rui Hachimura is the power forward in the side with an efficiency rating of 11.78 and average of 12.6 points in every outing so far. He was one of the key contributors in the last game as he accumulated 20 points along with 3 rebounds.
Russell Westbrook is an important point guard with a field goal success of 42.6% and a 3-pointer conversion of 28.6% so far. He provided with 28 points and 21 assists against Wizards.
Alex Len who has played at the centre position has tons of experience in NBA with an average of 6.4 points and 3.7 rebounds per game in his career.
Bradley Beal is another important key guard who averages close to 32.9 points in every outing.
The Hawks taking on the Wizards would be a tough battle between two giant sides looking to make it to the top of their conferences respectively. Looking at this rivalry, Atlanta Hawks are slightly ahead with a 76% chance whereas the Suns are behind with a 24% chance, according to FiveThirtyEight.
Looking the outright prediction for this season's NBA, Brooklyn Nets is favorite to win this season's NBA as per Smarkets as well as Oddschecker. Both Washington Wizards and Atlanta Hawks fails to feature among Top-10 teams who could win this season's NBA.
Read: Brooklyn Nets vs San Antonio Spurs NBA Odds and Predictions