Ohio Senate Race 2022 Polls: Josh Mandel takes lead on Google Search after his video goes viral
The United States Ohio Senate Polls will be held on November 8th, 2022 to elect a new member to the United States Senate to represent the state of Ohio.

In the month of January 2021 Senator Rob Portman, 2 term senator announced his retirement and decided not to contest in the 2022 Ohio Senate Polls, since then many candidates on both parties have thrown their hats in the ring to succeed him.
Ohio has been considered a swing state for a long time on the National/Gubernatorial level. But in recent times,the state has been turning red rapidly in the last 10 years, President Trump won this state by 8 points in the 2020 Election despite losing every other midwest State above Ohio.
Yet the Ohio Senate Seat is one of the seats which Democrat Leaders believe they can win and use to increase their beleaguered Majority in the Senate
The 10 Senate seats most likely to flip in 2022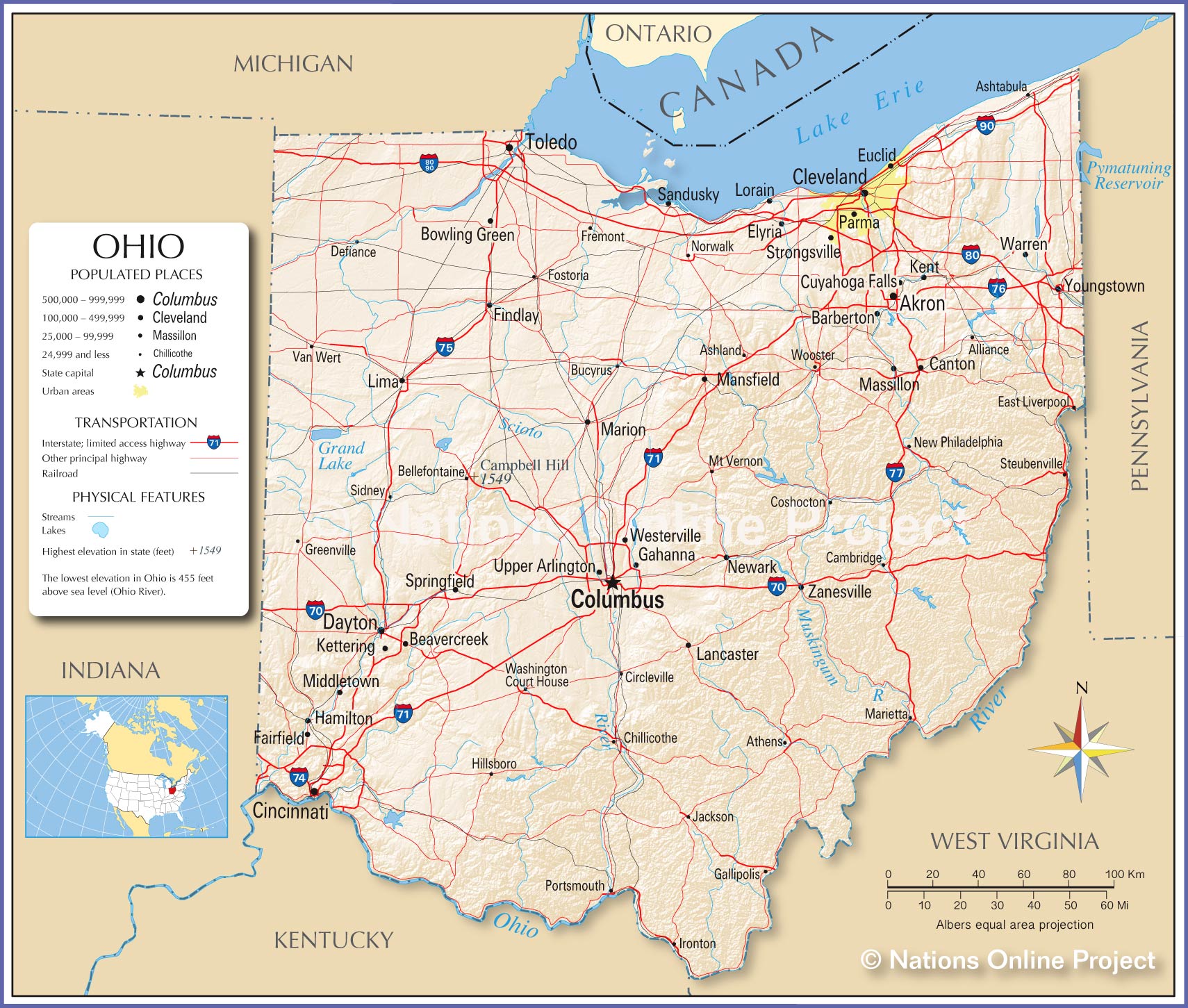 Ohio Senate Race 2022 Polls : Candidates in the Primaries
Even though it's more than a year for the final Election, the Republican Field for the Ohio Senate Race 2022 is crowded with many Candidates, the most prominent ones being
On the other hand, the Democratic Field for the Ohio Senate Race 2022 comprises of only 3 candidates till now
Tim Ryan , US Rep for Ohio's 13th Congressional District
Morgan Harper, a consumer protection attorney and community organizer,
Demar Sheffey, candidate for Cleveland City Council in 2017

The frontrunner in the primary will go on to contest in the US Senate race in 2022 on the party ticket

As of now, these are the candidates but do watch out for more candidates who may join in in the upcoming future from both parties as the primary is still a long way off.
Crowd's Videos
2022 Ohio Senate Election Prediction
Ohio Senate Race 2022 Polls: Latest Polls, October 14th
Till now these are the following polls which have been carried out
Ohio Senate Race 2022 Polls : A. Republican Primary
Till now, Josh Mandel has been ahead in every poll till now, but JD Vance has been slowly catching up with him overtime in the last few months.
As per the latest Ohio Senate Race 2022 Polls.
| | | | | | | | |
| --- | --- | --- | --- | --- | --- | --- | --- |
| Polling Company | Date of Polling | Josh Mandel | J.D. Vance | Jane Timken | Mike Gibbons | Others | Undecided |
| Range | June 1st to 23rd Sep | 21-40% | 6-16% | 6-16% | 2-8% | 4-17% | 26-48% |
| Average of Polls | July 20th to 23rd September | 33% | 13.25% | 8% | 4.5% | 10.25% | 31% |
| | 20th to 23rd September | 37% | 13% | 6% | 8% | 10% | 26% |
| | 6th to 7th September | 34% | 16% | 11% | 5% | 4% | 30% |
| | July 27th to 29th | 40% | 12% | 8% | 3% | 17% | 20% |
| | July 20th to 22nd | 21% | 12% | 7% | 2% | 10% | 48% |
Crowd's Videos

Republicans are increasingly embracing left wing politics
As per the latest WPA Intelligence Poll released by Josh Mandel's campaign
Josh Mandel is in the lead in the poll at 37% followed by a distant JD Vance at 13%
It is worth noting that compared to the WPA poll in july, Josh Mandel has lost some ground and so has Jane Timken.
Michale Gibbons has increased his share of the tally from 3% to 8%.
Matt Dolan has 3% and Bernie Moreno has 1%.
As per the latest Remington Research Group Poll released by Josh Mandel's campaign
Josh Mandel is in the lead at 34%
He is followed by JD Vance at 16% and Jane Timken at 11%
As per the latest Fabrizio,lee and associaties poll
Josh Mandel is in the lead at 21% with JD Vance coming in at second place-12%
Half the voters are undecided, this race is still wide-open and ANY candidate with the right message and resources to get that message out can win this election.
Ohio Senate Race 2022 Polls : B.Democratic Primary
Till now there have been no Ohio Senate Race 2022 Polls carried out in this primary, but Tim Ryan who is seen as a Moderate has received the most endorsements compared to the other 2 candidates whether it be from elected officials at the state and national level, labor unions and is seen as the clear frontrunner in this race till now.
It is most likely that he will easily win the primary going by existing trends
"He really is the Democrats' best shot at taking this seat back," .

David Cohen, a political science professor at the University of Akron


Ohio Senate Race 2022 Polls: Racial Demographics of Ohio
Ohio Senate Race 2022 Polls: Google Search Update, October 14th
A)Republican Primary
As per Google Trends in the last few days,
The battle for first place is one between Josh Mandel and JD Vance and has been so for the last one week.
Jane Timken is slowly losing momentum and enthusiasm in most of the state, though she is doing well in Youngstown
Bernier Moreno is doing particularly well in North-East Ohio(Cleveland-Akron) and was the only place where he was leading in the state till he was overshadowed by Josh Mandel
osh Mandel has taken a humungous lead compared to every other candidate and is ahead in almost every part of the state after his video intervening against mask mandates in a school board meeting went viral.

Last 7 days
B)Democratic Primary
Tim Ryan has an overwhelming lead over his progressive opponent Morgan Harper.
Tim Ryan:80%
Morgan Harper:20%
Morgan Harper was slowly picking up momentum, 3 weeks back Tim Ryan was at 80% which came down to 68% (October 3rd). But since then he has picked up momentum to come back
Ohio Senate Race 2022 Polls : Latest Campaign News , October 14th

How Tight Is Trump's Grip on the GOP? Take a Look at the Ohio Senate Primary
October 14th
Ohio Republican Candidates at OPN Forum
Sherrod Brown, Tim Ryan to make campaign stop in Youngstown
Letter to the editor: Vote for Jane Timken for U.S. Senate
Sen. Sherrod Brown endorses fellow Democrat Tim Ryan in U.S. Senate race
The List: Places in Columbus we would put Josh Mandel if he were a statue
U.S. Senate Hopeful Josh Mandel Goes on Anti-Trans, Anti-Mask Rant
J.D. Vance calls on AG Garland to resign, says he is 'weaponizing' the government against parents
Ohio Senate candidate JD Vance hauls in $1.75M during first 3 months of his GOP campaign
Jewish Trump wannabe cuddles with antisemites in Senate race – opinion
Ohio U.S. Senate candidate profile: Jane Timken
Ohio Senate Race 2022 Polls : Latest Videos and Ads ,October 14th
J.D. Vance: Attorney General Garland should resign over this
Cops remove 'disorderly' GOP candidate Josh Mandel from school board meeting
Valley Congressman Tim Ryan meets with Lordstown Motors CEO
Ohio Senate Race 2022 Polls : Latest Tweets,October 14th
Originally tweeted by Tim Ryan (@TimRyan) on October 14, 2021.

Throughout this pandemic, workers have dug deep, accepted longer hours for lower pay and benefits, and put their own health and safety on the line to keep our country moving—all while executive pay and corporate profits have soared.

I come from a union family. I've been on picket lines my whole life and know the decision to strike is never made lightly. I'm proud to stand in solidarity with @UAW, @BCTGM, @IATSE, and all those exercising their collective power to fight for what they're due. #striketober #1u
Originally tweeted by Morgan Harper (@mh4oh) on October 14, 2021.

$5,800 per person, @JDVance1? Tell me more about how you and your party fight for the working class.

Originally tweeted by Henry J. Gomez (@HenryJGomez) on October 13, 2021.

GOP mega donor Rebekah Mercer is hosting a fundraiser tonight in New York for Senate candidates Blake Masters and JD Vance, per this invite:
Originally tweeted by Josh Mandel (@JoshMandelOhio) on October 14, 2021.

Last week I met @SmythRadio at a national gathering of pro-Trump conservatives and today we broke bread in Cincinnati.

Kerry Smyth is a fellow pro-Trump Marine vet, president of the Cheviot City Council and a leader of @AMPFEST_USA.

Hamilton County is Mandel Country!
Originally tweeted by Josh Mandel (@JoshMandelOhio) on October 14, 2021.

From a local Pastor. Unreal.
Ohio Senate Race 2022 Polls : Endorsements
As we are yet in the initial stages of this election and most of the candidates do not enjoy high name recognition. Endorsements matter and especially those from national leaders or state-level leaders.
1.Josh Mandel
Senator Mike Lee from Utah
Senator Cynthia Lummis from Wyoming
Mark Levin, author,radio host and lawyer
David Friedman, former US Ambassador to Israel
Club for Growth
Howard Friedman, former President of AIPAC
2. J.D. Vance
Robert C O' Brien, NSA from 2019-2021
Robert Lighthizer, former US Trade Representative from 2017-2021
Senator Josh Hawley from Missouri
Peter Thiel, Libertarian and Venture Capitalist
Charlie Kirk, founder and President of Turning Point Action

3. Bernie Moreno
Kellyanne Conway, former senior counsellor and campaign manager to Trump
Richard Grenell, Former US ambassador to Germany and acting NSA(2020)
Darell C Scott, evangelical pastor and CEO of national diversity coaltion for Trump
Ja'Ron Smith, Former Deputy Director of the Office of American Innovation
4. Jane Timken
Steve Bannon, Influential RW Personality and radio host, former White House Chief Strategist
Peter Navarro, played a key role in formulating trade policy in the Trump Admin.
Kristi Noem,Present Governor of South Dakota

5. Mike Gibbons
Rand Paul, US senator from Kentucky