Seattle Mayoral Race 2021 Polls: Bruce Harrell gaining Momentum
The 2021 Seattle Mayoral election is scheduled for November 2nd

Incumbent Mayor Jenny Durkan announced that she would retire at the end of her current term and not seek reelection. Fifteen candidates were running in a nonpartisan top-two primary for mayor of Seattle, Washington, on August 3, 2021.
Prior to the November 2nd election, a nonpartisan primary election was held on August 3rd to select the final two candidates.

The top 2 candidates who made it to the next step of the election were Bruce Harrell and Lorena Gonzalez who belong to the Moderate and Progressive wings of the Democratic Party Respectively.
Seattle Mayoral Race 2021 Polls: Latest News (Oct 20)
Bruce Harrell is heading into the final weeks of the 2021 for Seattle mayoral campaign with a substantial, double digit lead over present City Council President Lorena González, a new poll conducted last week for the Northwest Progressive Institute has found.
Over 48% of 617 likely 2021 voters in Seattle said they were voting for Harrell for mayor, while 32% said they were voting for González. Lastly 18% said they were not sure and 2% said they would not cast a vote for the city's top elected position.
Seattle mayoral candidates square off in debate | FOX 13 News
The second Seattle Mayoral Debate will held be on Oct 28th
Seattle Mayoral Race 2021 Polls: Latest Polls, Oct 26th
Until now , the Seattle Mayoral Race 2021 Polls has seen only 3 polls released after the Preliminary election results were released by August 17th
Seattle Mayoral Race 2021 Polls: Google Search Update, Oct 17th
From August 17th, Bruce Harrell has been ahead on Google Trends.
Lorena Gonzalez did gain some momentum from 20th-25th September, but she then slowly started to lose it. Now Bruce Harrell is winning back momentum while Lorena Gonzalez is losing ground

Bruce Harrell: 85% Lorena Gonzalez: 15%
Seattle Mayoral Race 2021 Polls : What are the Prediction and Betting Odds?
On Smarkets, Bruce Harrell has a 65.79% chance of winning
The odds of Bruce Harrell : Lorena Gonzalez is at 1.36 : 2.74
Seattle Mayoral Race 2021 Polls : Poll details
As per the findings of the Komo News and Strategies poll
Bruce Harrell commands a 7 point lead over Lorena Gonzalez.
27% of voters are still undecided, hence the race can still go anyway.
How are the two candidates seen on handling various issues?
37% believe Harrell would do a better job handling homelessness compared to 30% for Gonzalez
38% believe Harrell would be better for jobs and the economy compared to 24% for Gonzalez
39% believe Harrell would reduce crime compared to 22% for Gonzalez

56% of all aged 50 and above support Harrell
42% of whites and 31% of non whites support Harrell
41% of those between 18-49 support Gonzales
33% of whites and 35% of non whites support Gonzales

59% of very liberals and 77% of socialists are rallying behind Gonzales
58% of Moderates and 66% of conservatives are firmly behind Harrell.
42% of those who call themselves somewhat liberal and 34% support Harrell and Gonzales respectively
Demographics of Seattle
There are over 483,000 registered voters in Seattle
As per the 2014-18 American Community Services(ACS) Estimates:-
| | |
| --- | --- |
| Demographic | Proportion |
| White American (Non -Hispanic) | 64.5% |
| Asian American | 14.9% |
| Hispanic American | 6.6% |
| African American | 6.8% |
| Multi-Racial | 6.0% |
| Native American | 0.5% |
| Pacific Islander | 0.3% |
| Other | 0.3% |
Seattle is one of the most Liberal Cities in the USA.

Local Elections are non-partisan but almost all the city-wide elected officials are registered, Democrats. Seattle is part of 2 COngressional Districts- the 7th and the 9th which have elected Democratic Representatives by huge margins for the last 10 years

In the last 5 Presidential elections, the Republican party has never crossed more than 20% of the total vote.
| | | |
| --- | --- | --- |
| Year | Democratic Voteshare | Republican Voteshare |
| 2020 | 88.45% | 9.11% |
| 2016 | 84.22% | 8.44% |
| 2012 | 83.01% | 13.74% |
| 2008 | 84.32% | 13.81% |
| 2004 | 80.50% | 17.87% |
Seattle Mayoral Race 2021 Polls: Latest Campaign News, (Nov 2)
Articles that are written by partisan websites are marked ether by(D) or (R). Article choices are driven by their appearance on Google.
On eve of big election in Seattle, some residents flock to register and vote
The Defund Debate Finally Took Center Stage in Seattle's Mayoral Race
Can either of the candidates for Seattle mayor truly tackle the city's homelessness crisis? 
We Have a Culture War…in the Seattle City Attorney's Race?
The Seattle Medium's 2021 General Election Political Endorsements
Gonzalez Campaign Under Fire For Inflammatory TV Ad About Bruce Harrell
Seattle mayoral candidate Lorena Gonzalez will stop running political ad after backlash
Seattle Mayoral Race 2021 Polls: Latest Videos, (Oct 26)
Analysis on Seattle mayoral debate between Lorena González and Bruce Harrell
Seattle Mayoral Race 2021 Polls: Latest Tweets, (Nov 2)
📢Voting in local elections is collective action for affordable housing, climate justice, & public transportation. Be a voter & drop those ballots before 8pm tomorrow!📢
Still need to register or missing your ballot? Stop by the @HUBatUW Rm 145 tomorrow: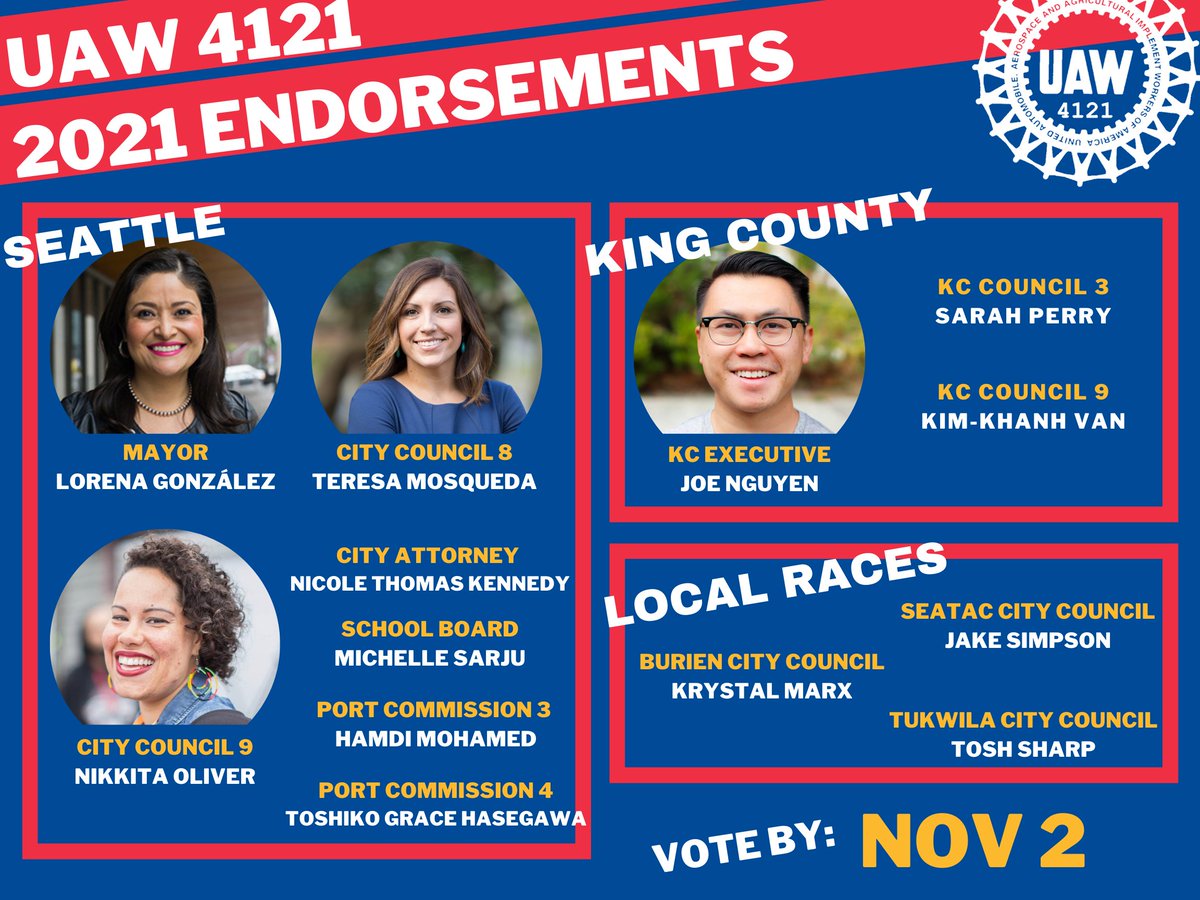 Originally tweeted by UAW4121 (@UAW4121) on November 2, 2021.
Seattle, tomorrow is the last day to mail in your ballot! I'm thrilled to be supporting these amazing progressives running up and down the ballot ⬇️
I'm voting @MLorenaGonzalez for Seattle Mayor because I've seen firsthand the results of her public service, inspirational drive, and nonstop dedication to delivering for ALL of our communities in Seattle.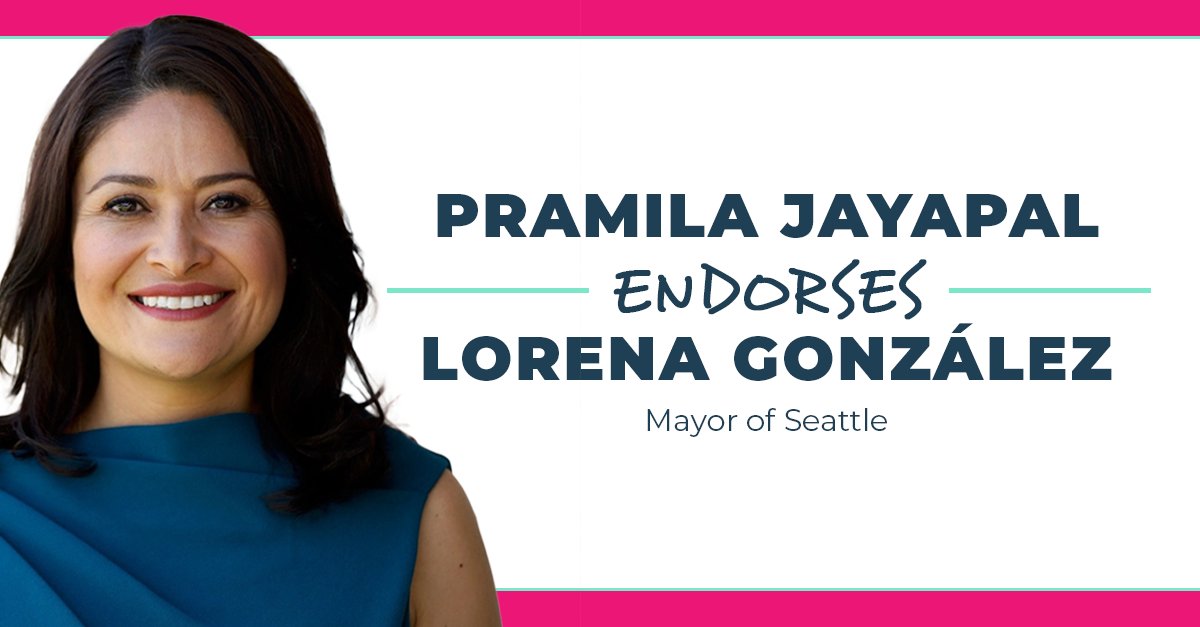 I endorsed @TeresaCMosqueda for City Council, Position 8 because she knows how to get big things done—from passing progressive revenue to the Domestic Workers Bill of Rights, hazard pay for grocery workers, and much more. She'll fight for the equitable recovery we need.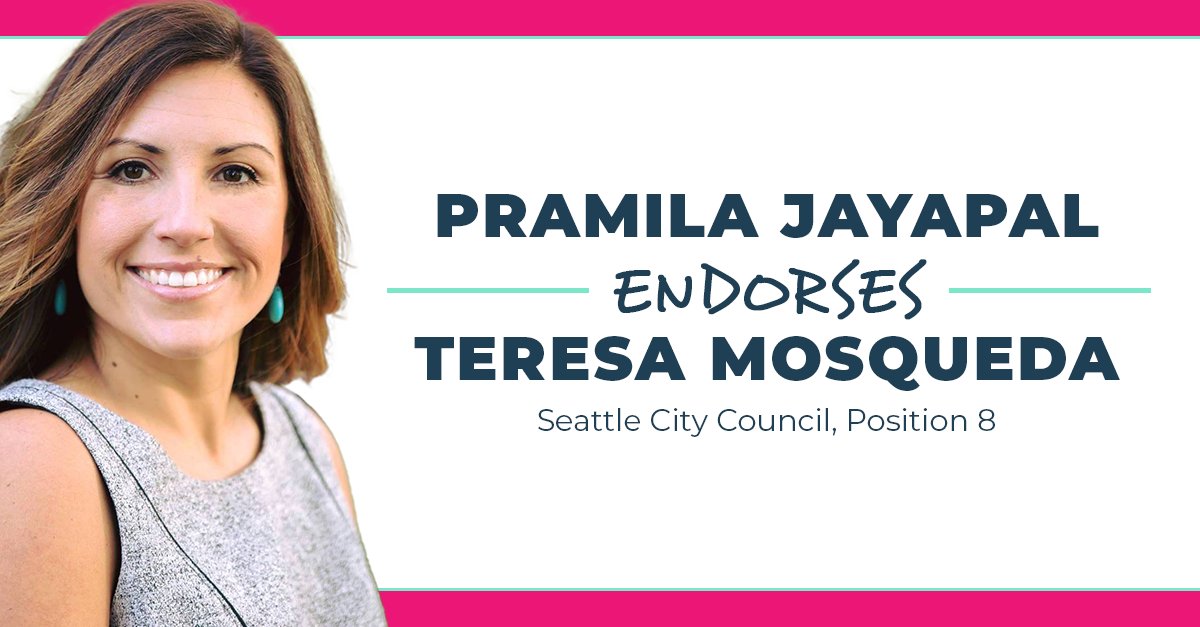 I support @NikkitaOliver for City Council Position 9 because they have a strong track record as a community organizer, with creative solutions to bring us closer to achieving racial, social, and economic justice.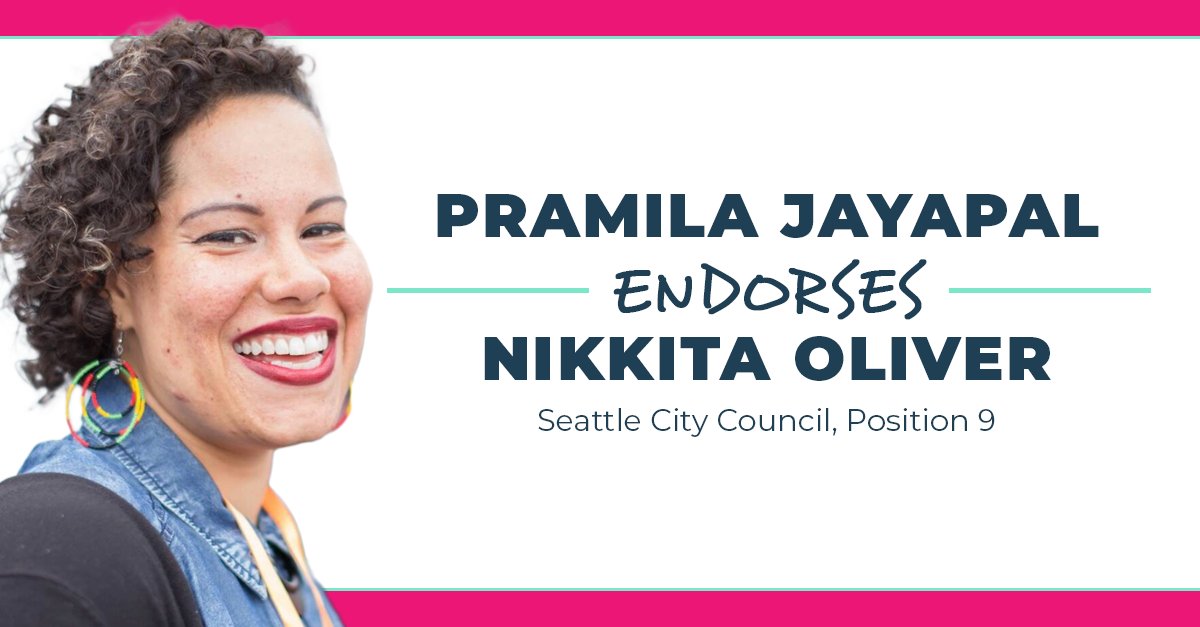 .@hamdiforport is a proven leader and problem solver, who I've worked alongside for over 10 years. We need her voice on the Port now more than ever, as we try to move toward an equitable COVID-19 recovery. I know she'll listen to and address our community's needs.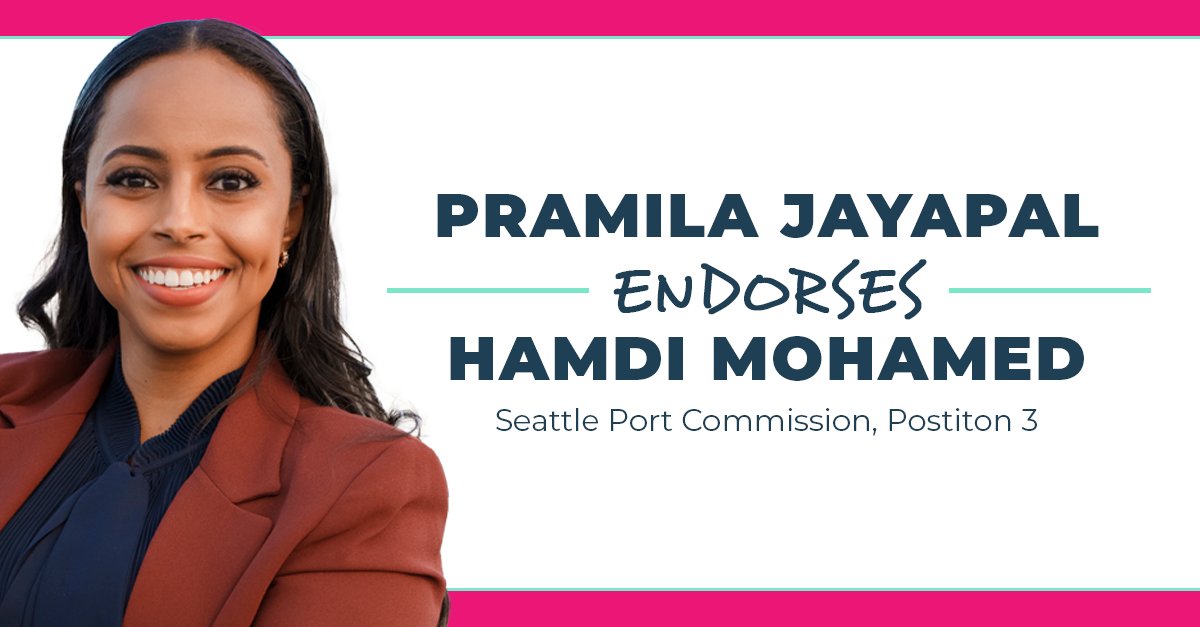 .@HasegawaForPort understands the role that the Port of Seattle plays in tackling the crises we face. She always prioritizes everyday people and centers the communities affected most by policy. We're in a fight for our future, and with Toshiko leading the way, we can win it.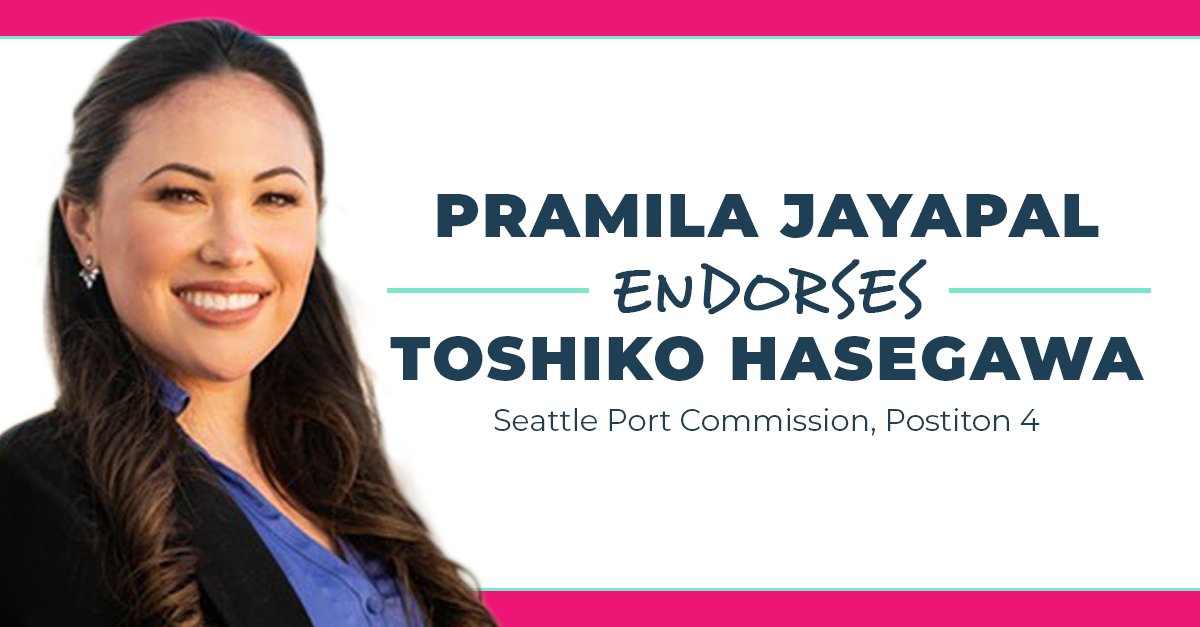 As climate change devastates vulnerable communities, we need more environmental justice champions like @ryancalkinsSEA everywhere. I'm endorsing his re-election because he listens to community needs and knows exactly how to accelerate the Port's response to the climate crisis.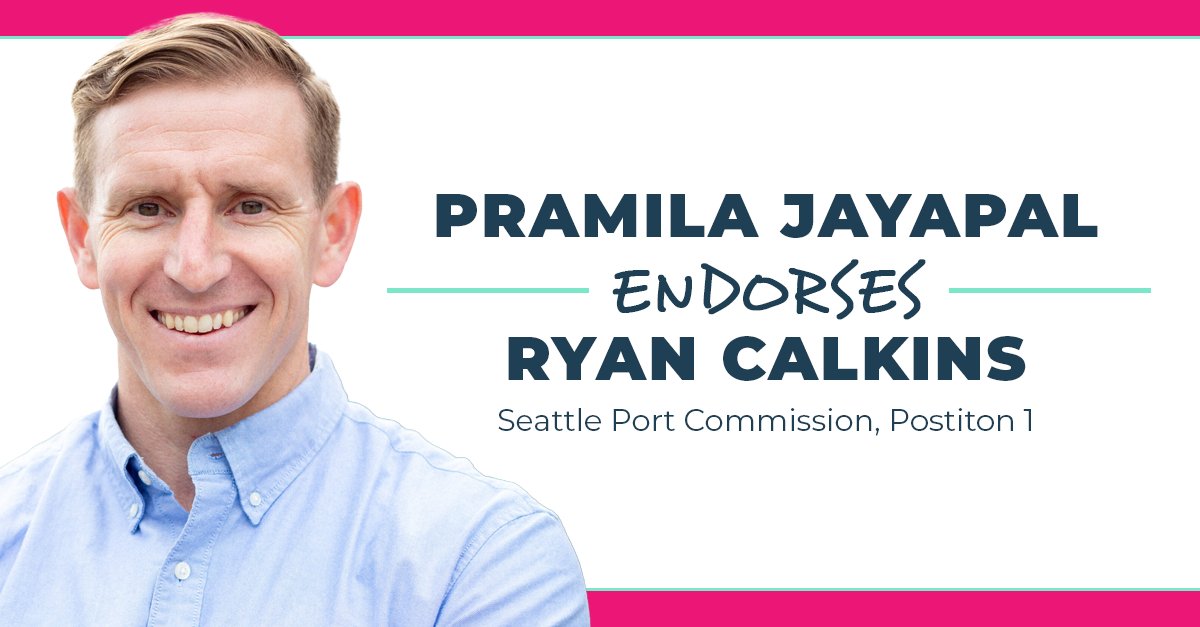 Be sure to drop off your ballot by 8 PM tomorrow or get it postmarked by tomorrow!
📬 Find a drop box here:
Originally tweeted by Pramila Jayapal (@PramilaJayapal) on November 1, 2021.
Tomorrow we have the opportunity to take back our wonderful city and get Seattle back on track. #Vote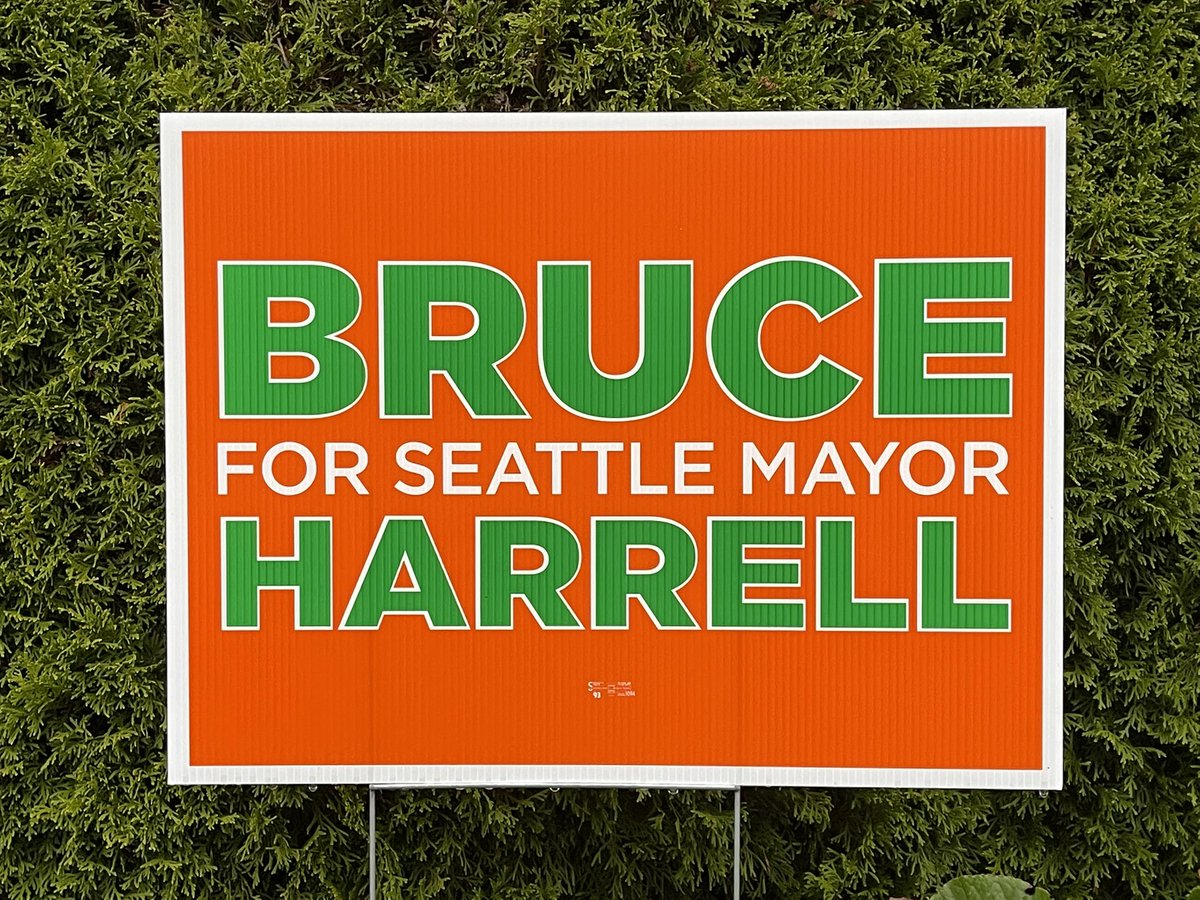 Originally tweeted by The Spence Needle (@spencerhawes00) on November 2, 2021.
Originally tweeted by Bruce Harrell (@bruceforseattle) on November 1, 2021.
This is our chance to redefine and revitalize Seattle. To ensure we make real progress on homelessness, provide public safety for all communities, and unite our city, we all must vote. Get your ballot in a drop box before 8pm on Tuesday!
You can find your nearest drop box here:
Originally tweeted by Bruce Harrell (@bruceforseattle) on November 1, 2021.
Look how much fun our volunteers are having in the field for #TeamLorena!
With one week to go, we're down to the wire and we need YOUR help.
Can you join us for one of our final Get Out the Vote shifts? Sign up at this link: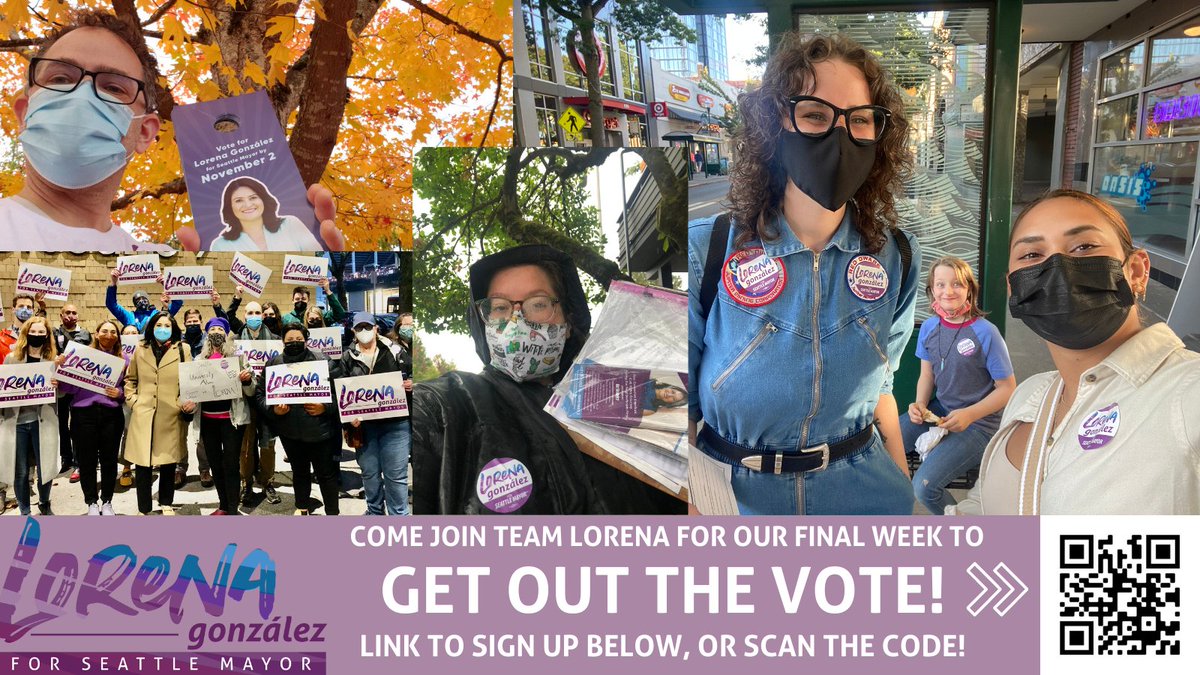 Originally tweeted by M. Lorena González (@MLorenaGonzalez) on October 27, 2021.
Seattle Mayoral Candidate Bruce Harrell on bringing back the Sonics:
"I'm actively talking to people who have deeper pockets than yours and mine put together, who have the wherewithal…"
DRINKS WITH DANIELS – @bruceforseattle edition
Originally tweeted by Chris Daniels (@ChrisDaniels5) on October 27, 2021.
✨ENDORSEMENT ALERT!
People's Action is proud to join @OneAmericaVotes to endorse a slate of impressive, people-powered candidates in local Washington races! Help us get these folks across the finish line! http://oavotes.org/volunteer 🧵
We endorse @MLorenaGonzalez for mayor! Lorena demonstrates strong, experienced, collaborative leadership paired with a bold progressive vision.
Volunteer to help Lorena win! http://oavotes.org/volunteer #DreamBigWorkHard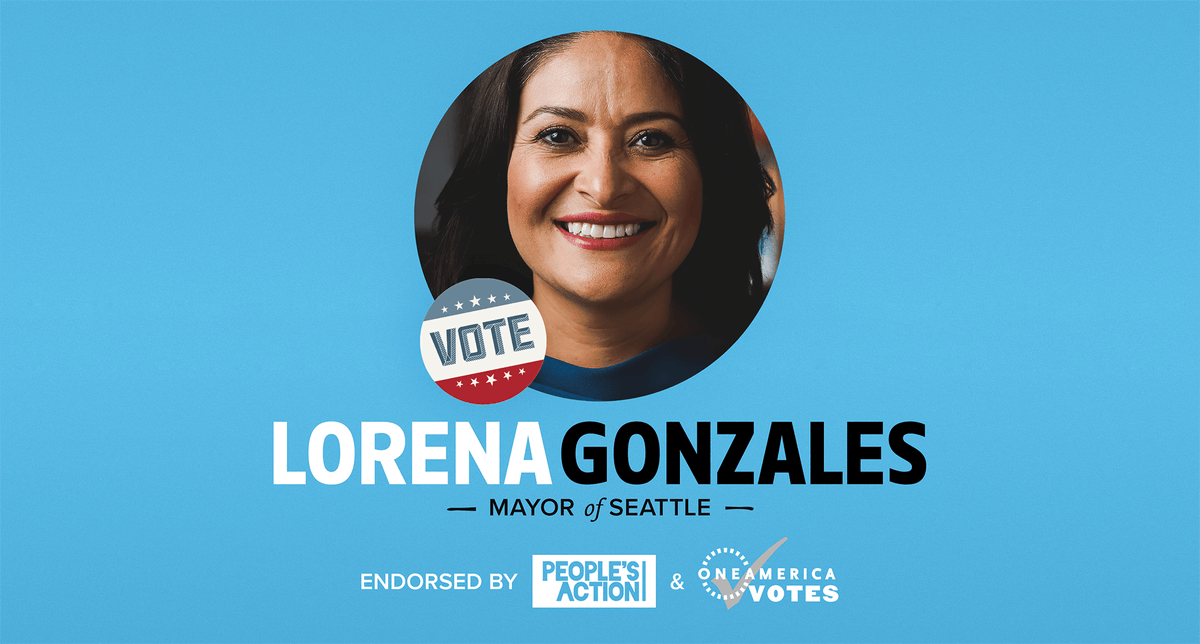 Nikkita Oliver is a community organizer, artist, cultural worker, attorney, & the right candidate for Seattle City Council, Seat 9. @Nikkita4Nine fights for housing for all, a real vision of community health & safety, environmental & racial justice & more.
Hugo Garcia is working for a vision for Burien that's welcoming, diverse, and inclusive, showing you can fight for small town values and protecting the most vulnerable at the same time. Volunteer to help @hugo4burien win!
Danny Hererra is a Yakima educator and lifelong District 2 resident running for city council. He'll bring a deep background in education and integrity to the council and we're proud to support him. Volunteer to help Danny win!
Toshiko Hasegawa is a 4th-generation Japanese American & lifelong Seattle resident, fighting for a Port of Seattle that works for everyone. She's a civil rights & social justice leader, & we're proud to endorse her. Volunteer to help @HasegawaForPort win!
Shukri Olow is a community organizer, doctoral scholar, and the right candidate for King County District 5. We look forward to supporting her as she brings the voices of all residents to be heard in King County. Volunteer to help @electshukri win!
Graciela Villanueva is the right candidate for the Yakima School Board Director at Large seat. She's demonstrated during her service on the board that she is laser-focused on the wellbeing of children. Volunteer to help @gvillanueva1178 win!
Sandra Zavala-Ortega is focused on rebuilding hope for families in her community after difficult times and moving the school district into a promising future. She's the right candidate for Vancouver School Board, Position 2. Volunteer to help Sandra win!
We endorse Hamdi Mohamed for Port Commission, Position 3! Hamdi is focused on economic justice, a safe & welcoming port, climate change & environmental justice, labor, jobs, and more! Help @hamdiforport get across the finish line:
Originally tweeted by People's Action (@PplsAction) on October 25, 2021.
Thank you to the more than 900 community members who spoke out against this false and vile attack. Your voices made the difference – racism has no place in our city's politics. The truth is that this ad never should have run in the first place. Full stop.
BREAKING: @MLorenaGonzalez is pulling her controversial TV ad against @bruceforseattle after complaints it was racist. Says campaign "is not renewing" ad for final week of campaign. #waelex Background:
In video message, Gonzalez apologizes for putting white rape survivor in ad "I am sorry we did not work harder to center the voice of a sexual assault survivor from our community of color who was also willing to tell their story" story"
Says she will continue to fight for victims of sexual violence and says Harrell's record remains troubling.
Originally tweeted by Jim Brunner 👹 (@Jim_Brunner) on October 26, 2021.
The intense community outpouring this false and racist commercial sparked speaks to the pain it brought not just to the Black community, but to our entire city. The damage done by these ads and mailers cannot be erased, but neither can the strength and resolve of our city.
We can, we must, and we will reject hate and divisive politics. Seattle is calling out for unity. That's why I'm running: To bring our city together so we can truly make progress on the challenges we face.
Originally tweeted by Bruce Harrell (@bruceforseattle) on October 26, 2021.
Seattle Mayoral Race 2021 Polls: Who were the candidates in the Primary Election and what Happened?
On August 3rd voting begun, after 14 days of counting the results of the Seattle Mayoral Race 2021 Polls primary were finally released in their entirety

Bruce Harrell was widely expected to be the frontrunner, but very few expected the distance between him and Lorena Gonzalez to be this close.

As these two were the first 2 candidates,they went to the next round of this election

Seattle Mayoral Race 2021 Polls: How is the Election Held?
Elections for the next Seattle Mayoral will begin with a Primary election scheduled for August 3rd. Elections in Washington use a nonpartisan blanket primary that selects the top two candidates. All the candidates will appear on the ballot for the Primary election whether endorsed by any party or not.
Washington elections have been vote-by-mail in every county since 1990.
Voting can only be done by absentee ballot, typically mailed to registered voters 20 days ahead of the election deadline, and returned by US Mail.
Designated ballot drop boxes are available as an alternative to mailing, and voters with disabilities can get assistance in person beginning 18 days before election day.
Mail in ballots must be postmarked by midnight of the election day, or delivered to the drop box by 8 pm.
Have you returned your ballot? Here's everything you need to know about the upcoming primary election in Seattle:
Seattle Mayoral Race 2021 Polls: What happened in last Election?
The last Seattle Mayoral Election was held in the year 2017. The incumbent mayor back then, Ed Murray sought re-election, but after allegations of sexual abuse he resigned from his position in September 2017 and called off his campaign.
For the Primary election, 21 candidates were in fray. The candidates included the likes of Jenny Durkan, Cary Moon, Nikkita Oliver, Jessyn Farrell former Mayor Mike McGinn, and State Senator Bob Hasegawa. After the Primary election, former U.S. Attorney Jenny Durkan and civic activist Cary Moon advanced to the General election which was held on November 7, 2017.
In general election, Jenny Durkan received 56.25% vote percentage while Carey Moon got 43.75% votes. On November 28 Jenny Durkan officially took over as Mayor of Seattle. She became the first female mayor of Seattle since Bertha Knight Landes was elected in 1926.
Read: 2021 Virginia Governor Election Opinion Polls: Youngkin agrees to Northern Virginia debate with McAuliffe