CEI Stock Forecast: Will Camber energy stock price grow in the future?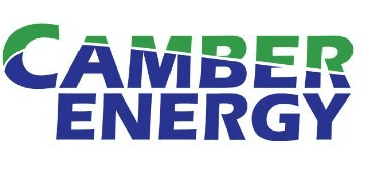 CEI Stock Forecast: The current momentum of CEI stock is Bearish and the recommendation is SELL.
---
CEI Stock Forecast: Price today
CEI Stock Forecast: Recent Performance
Last 1 Month: -18.4%
Last 3 Months: -67.1%
YTD: -87.9%
CEI Stock Technical Analysis
CEI stock price has shown hardly any recovery. The momentum is highly bullish. CEI stock has created support at $0.1087. The level of support has been a stable one for CEI. There has been a marginal reversal every time CEI tested this support level.
CEI is currently trading below the 30-day moving average. The first resistance level for CEI stands at $0.1089.
The RSI is at 42.7 indicating more sellers' participation. The current momentum is Bearish and the recommendation is SELL.
CEI Stock Forecast: Latest News
NYSE advise to CEI: NYSE advised Camber energy about its stock average price being less than $0.20 per share for more than 30-day trading and gave May 7th, 2023 as the deadline to improve it. The company is reviewing all the options including a reverse stock split to get back its compliance.
Oil prices fell after FED's increased rates: Recently, the U.S. Federal Reserve hiked the interest rates by 75 basis points. These rates are the highest since 2008. This increase in interest rates led to a fall in oil prices. Higher interest rates mean strengthening the dollar, which decreases global oil demand, making it expensive for foreign countries.
The subsidiary company filed a new patent: Camber energy's major holding subsidiary, Viking Energy Group announced in August that its subsidiary company Viking Protection Systems filed a patent application regarding its electric transmission line protection technology. Generally, In the electric transmission system, line breaks caused many deaths. So, Viking has created a system that stops the power before the broken lines make any contact with the ground.  
CEI Stock Price Prediction Today
Overall Outlook
Neutral
1. Market's Wisdom
Partially Positive
1a. Market Data
Partially Positive
1b. Technical Recommendation
Neutral
2. Crowd's Wisdom
Neutral
2a. Social Media Buzz
Neutral
2b. Social Media Sentiment
Neutral
CEI Stock Forecast: Q3 Results
It posted revenue of $0.15 million in Q3 versus $0.17 revenue in Q2 of the same year.
Its EBITDA in the 3rd quarter was $0.4 in loss and its Q2 EBITDA was way better off by $0.6.
It incurred a net loss of $23.2 million versus a net income of $4.5 million in Q2.
Its EPS in Q2 was $0.01 whereas in this quarter is $-0.05.
This company's cash and cash equivalents add up to $2.4 million whereas its total long term debt is $33.1 million.
CEI Stock Forecast: Why is the stock shackled to the grounds?
The stock declined 91%, reaching an approx price of $.11. The stock has been growing its accumulated deficits in retained earnings since the time of its inception and it is $481.2 million for the year-end of 2021. The stock also has an alarming level of current ratio prevailing at 0.05%. One may bid the stock farewell since it is showing no signs of improvement in its financial statements.
In case an investor still wishes to make a buy position on CEI, then it should look for performance made by its subsidiary companies. For instance, the commencement of treatment in medical waste using the now patented technology or if the commercializes that patent, may directly bring a slight positive effect on the parent holding stock.
CEI Forecast: Conclusion
Camber energy's stock has not been performing well, the stock is down 94% since the last year and considering the present conditions of a slow economy, high-interest rates, strong dollar value, and recession and Camber's liabilities are exceeding its total assets year-over-year. So, this stock is not considered to be a great pick.
Writer
Bommu Vaishnavi
Tesla Stock Forecast is revised LOWER to $398 as Fed and Putin push Markets Lower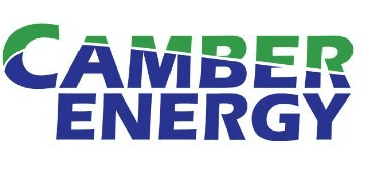 Note: Crowdwisdom360 collates Predictions and data from all over the net and has no in-house view on the likely trends in the Stocks or Crypto Coins. Please consult a registered investment advisor to guide you on your financial decisions.