Will Shiba Inu Coin reach $1 in 2030? Is Shiba Inu Burn the Solution to $1 Target?
Will Shiba Inu Coin reach $1? At the current price, Shiba Inu will have to rise 90,000 times to reach $1.
Will Shiba Inu reach $10? No, Shiba Inu cannot reach $10
Will Shiba Inu Reach $1 by 2030: No, Shiba Inu coin cannot reach $1 by 2030
---
Shiba Inu Coin Price
Shiba Inu's Performance
Last 5 Days: +2.5%, Parity*
Last 30 Days: -20.6%, Underperformer
6 Months: -4.2%, Underperformer
1 Year: -53.7%, Underperformer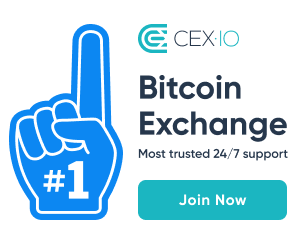 Investment Case: Moderate, Trading Case: Moderate
Will Shiba Inu coin reach $1? Factors that make Shiba Inu a dynamic cryptocurrency
Shiba Inu is one of the most dynamic cryptocurrencies in the market. It is one of the 3 tokens from the house of Shiba Inu developers, the other two are Bone and Leash.
There are three reasons why we characterize Shiba Inu as one of the most dynamic cryptocurrencies in the market:
While we initially characterized it as a jack of all trades, Shib is gradually building an ecosystem that will drive Shib consumption (L2, Metaverse, DAO, DEX, and Gaming).
Second, Shib has a community that drives coin awareness, usage, and burn.
A combination of these two factors also makes Shib an increasingly accepted token for payment on many platforms.
Shib has had a torrid time ever since inflation reached 6%. However, the substantial recovery in the last few weeks spurred Investors and Token Holders to want to know if Shiba Inu can reach 1 cent and even $1. While it is a symbolic target, it also shows the potential of the Token. Let us consider some scenarios –
Shiba Inu Price Prediction $1?
Will Shib Burn Help Reach Shiba Inu $1?
To reach $1, Shiba Inu will have to rise 90909 times. At $1, Shiba Inu's Market Cap will be $524 Trillion. If Shib Price were to rise by 25% every year, it would take it 49 years to reach $1. Let us evaluate this data
Quality of Investment – Moderate
Growth required to reach $1 – Not Feasible (Example: Bitcoin was priced at $0.1 in October 2010. 12 years later, It is 22000 times higher)
Market Cap at $1 – Not Feasible
Time required to reach $1 if Shib were to rise at 25% per annum- Not Feasible
Considering the criteria Quality of Investment, Growth Required, and Time required, it is impossible for Shiba Inu to reach $1. Now Consider a scenario when 99% of the tokens are burnt.
To reach $1, Shiba Inu will have to rise 90,000 times. At $1, Shiba Inu's Market Cap will be $5.2 Trillion. If Shib Price were to rise by 25% every year, it would take it 31 years to reach $1.
Therefore, even a burn program that would terminate 99% of the tokens would not help Shiba Inu reach $1.
Last 24 Hours Stats
In the last 24 hours, the price of Shiba Inu has retreated. However, despite the crypto market surge, SHIB price remained lower and the price remained below $0.000012.
Currently, the selling pressure has fallen and the sellers have outnumbered the buyers. SHIB now faces fear of falling below $0.000010 once again.
SHIB Burn
Max Total Supply: 999,990,932,407,042
Total Supply: 589,609,800,920,174
Circulating Supply: 573,747,026,360,372
SHIB Burn in Past 24 Hours: 15,180,996 $SHIB
Total burnt from initial supply: 410,390,199,079,825
Latest Shiba Inu Analysis Video
Will Shiba Inu Coin reach $1? Favorable Reasons for Shiba Inu's Growth
While the probability of Shiba Inu Coin reaching $1 is low, there are many elements in favor of Shiba Inu
Substantial Development Work
Shiba Inu aims to move away from its meme coin status by introducing various projects. First of all, there is Shiba Eternity, which is a gaming project. Secondly, Shibaverse is a metaverse project. Thirdly, Shibarium is a layer-2 blockchain project. Fourthly, Shibaswap is a native DEX project. Fifthly, Shiboshis is an NFT collection project. In addition, Shiba Inu can be used for payments and partnerships, such as with Gucci, Tag Heuer, and AMC. Furthermore, burning tokens is another way to reduce circulation, and Shiba Inu is also stored by exchanges.
The Launch of Shibarium: Shiba Inu is planning a phased launch of Shibarium, a Layer-2 blockchain that aims to expand the usage of Shiba Inu and increase its competitiveness. To better convey the idea, similar to Polygon, it will have limited validators (100) and require a minimum of 10000 Bones to be staked. In addition, transactions will be performed through on-chain burns, and Shibaswap will merge with Shibarium. To clarify, gas payments on Shibarium will be made using Bone instead of Shiba Inu Coin. The Heimdall Validator software can be used, and block production will be handled by Bor. In the meantime, a Shibarium Testnet will be established using Bone Test Tokens, but no timeline has been specified for the launch. Ultimately, Shibarium will substantially increase the burning of Shib Tokens.
Macroeconomic Factors
To begin with, it's worth noting that there are several macroeconomic factors that can impact the performance of cryptocurrencies. One such factor is the decrease in crude oil prices, which has been observed in recent weeks. Historically, whenever there has been a surge in crude oil prices, the crypto market has tended to crash. This was evident in the first half of 2022, when the price of crude oil soared and had a clear impact on the crypto market.
Another factor to consider is inflation, which has recently dropped back below 7%. It's interesting to note that Shiba Inu reached its highest level when inflation was around 6%. However, as inflation continued to rise and hit 9%, Shib's performance began to trend lower. Fortunately, in January 2023, inflation fell to 6.4% and there are indications that it could continue to decrease over the next few months. This could potentially be very good news for the crypto market as a whole
Will Shiba Inu reach 1 dollar? Risks and Caution for investing in Shiba Inu
Historic and Forecast Data do not favor Shiba Inu
Some of the biggest Market Cap Cryptocurrencies and Stocks have not risen at the same pace as expected of Shiba Inu to rise to $1. Even current Shiba Inu Price Predictions suggest that Shiba Inu Price is unlikely to cross $0.0002 by 2030.
Shiba Inu's Competition comes from 'Meme' as well as other Tokens
Shiba Inu, which started as a meme coin, is now attempting to offer almost everything (Payments, DAO, Metaverse, Layer-2 Blockchain, DeFi, etc). However, this strategy has a problem in that the best-performing coins are those that heavily differentiate themselves. For example, Blur a new NFT trading platform had a massive run as it gained market share from Opensea by building an aggressive reward system for high-value traders.
Recently Floki Inu has emerged as a major competitor in this space with an emphasis on NFT games. A generalist coin will find it difficult to add value, and from a portfolio perspective, it makes sense to diversify positions across multiple areas
Impossible to execute burn beyond a level
Investors should also note that burning many Shiba Inu coins is unlikely, as burning 50% or 99.9999% is impossible for a variety of reasons. Not all investors would be seeking abnormal returns, and some would be happy with much lower returns and would not be keen on burning their coins.
Biggest Fear: Will Shiba Inu Die?
Despite the active presence of the Shiba Inu community on social media and their aggressive efforts to drive ownership, it is important to note that Shiba Inu is not currently a major player in the payments or DeFi space. Despite strong community support for Shiba Eternity, it remains uncertain whether the hyperactive community can effectively drive token usage..Without an increase in usage, Shiba Inu could end up remaining a meme coin and end up dead.
Other Risks Include Market Volatility. Do not forget that Shiba Inu has lost more than 80% of its value from November 2021 while also gaining 50% this year.
Will Shiba Inu reach 1 dollar in 2030? The Burn Scenario
To reach $1, Shiba Inu will have to increase 77k times from the current price. This is not impossible and there are many ways in which Shiba Inu Coin can reach $1. The burning of a significant number of tokens is necessary to increase the price of each coin. For instance, if we burn 99.9999% of all the 549 trillion coins currently in circulation, the price would reach $1.15
The burn can be lower if many of Shib's plans like Metaverse, Shib Swap, and Payment partnerships all take off and consume a lot of these tokens. However, none of these are practical scenarios.
Will Shiba Inu Coin reach $10?
To reach $10, Shiba Inu needs to grow by 790k times considering its current market price
Also, it reached its all-time high value of $0.000088 in November 2021, where it grew by 13.96 times in just four months.
Considering its past growth of 13.96 times in 4 months, we can say that Shiba Inu will require more than 29,119 years, which is absolutely not practical.
Therefore, we cannot see Shiba Inu reaching $10.
---
Top 5 Most Read Articles on CrowdwisdomLive
---
Can Shiba Inu reach 1 dollar?
Conclusion
Shiba Inu can certainly reach $1 over the next 50 years if enough tokens are burnt and Shiba Inu implements the whole range of developments that have been promised. Further, the macroeconomic environment should mostly remain favorable during this period.
Note: Crowdwisdom360 collates Predictions and data from all over the net and has no in-house view on the likely trends in the Stocks or Crypto Coins. Please consult a registered investment advisor to guide you on your financial decisions.